Southern's School of Business and the Office of International Education welcomed students and faculty to campus from Liverpool John Moores University (LJMU) in the United Kingdom from Monday, Feb. 27 to Thursday, March 2.
The visit comes as part of strengthening collaborations between the two institutions to provide experiential education and research opportunities for students and faculty.
"I am indebted to our colleagues at Liverpool John Moores University for their persistent partnership with the School of Business and the recent success we shared in a study abroad experience for their students sharing time with us at SCSU," said Jess Boronico, dean of the School of Business.
"I firmly believe that we all share a common vision and values that will allow our collaboration to expand in the future, and I have great optimism that there are wonderful initiatives ahead as we move further towards preeminence, distinguishability, and inspiration, both individually and collectively."
During their stay, the group participated in seminars, toured local businesses, and visited New York City and local sights around New Haven, including:
A campus sustainability tour with Associate Director of Sustainability Suzie Huminski
Lunch and a tour at Modern Plastics in Shelton with President Bing Carbone
A visit to the flagship office of UBS in New York City with Vice Chair John Decker
A tour of Bloomberg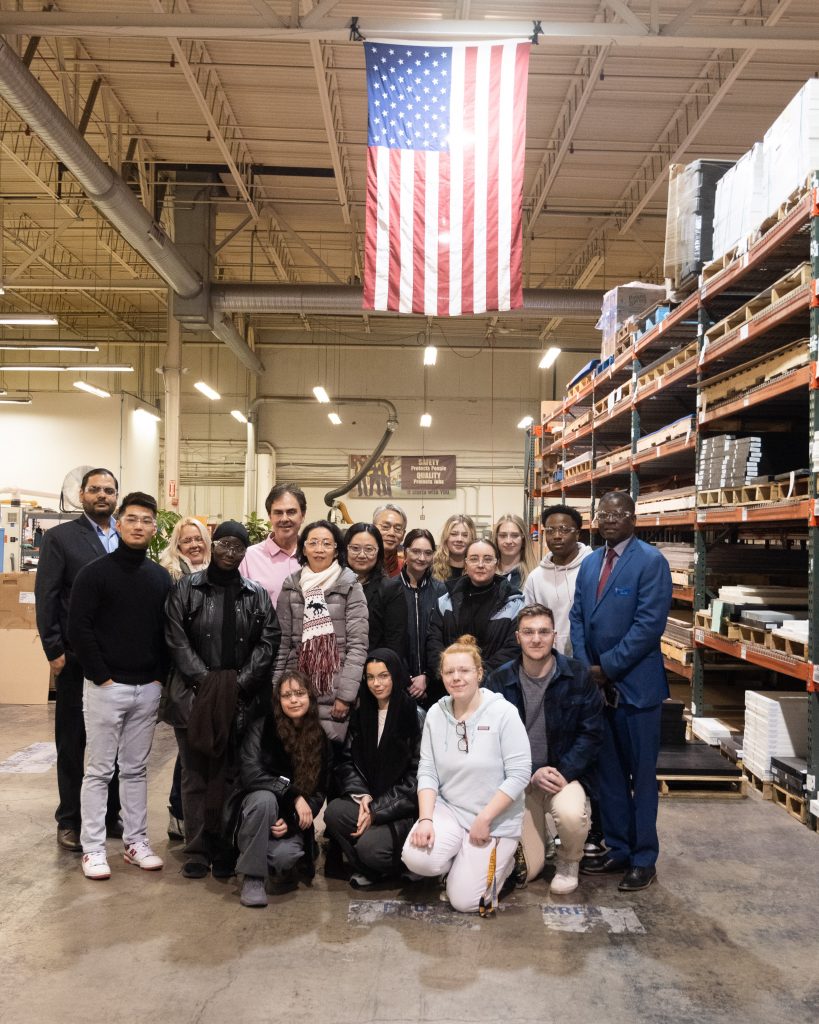 "My favorite part of this experience was visiting the campus and getting to sit in on lectures," said Nia Hill, a student at Liverpool John Moores University. "I enjoyed seeing different ways of teaching compared to our university."
"Visiting companies like Bloomberg, UBS, and Modern Plastics really sparked my interest and made me excited to join the workforce," said Emily Sosnovich, a senior business administration major.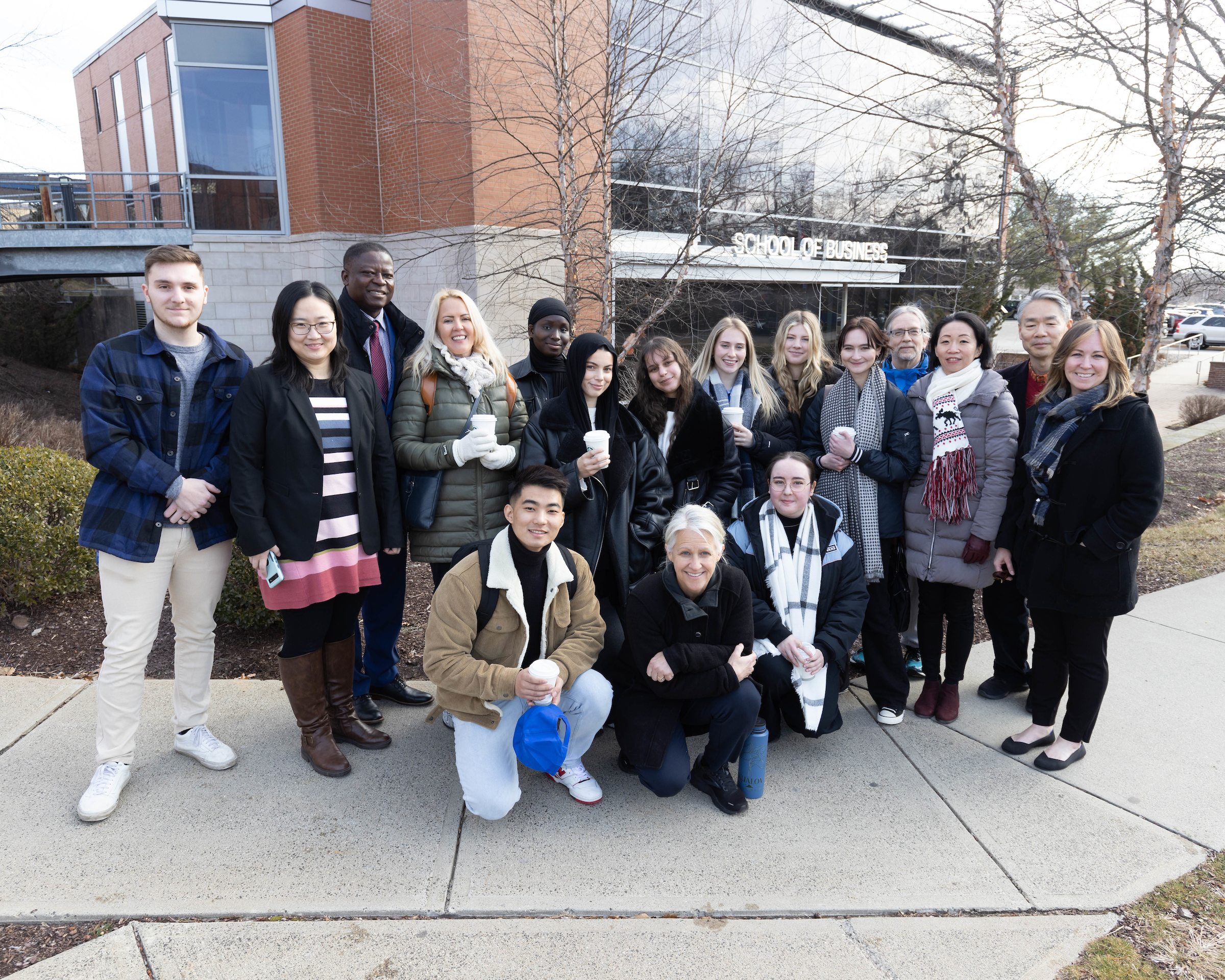 Southern's relationship with Liverpool John Moores University dates back to 2015, when new opportunities for Trans-Atlantic study were announced, allowing students to take classes in both New Haven and Liverpool with the benefit of dual-taught undergraduate and graduate-level programs.
For the past year, School of Business students and faculty have joined a Collaborative Online International Learning (COIL) project with LJMU: a four-week online program in which the two institutions work jointly on climate change and social enterprise work.
"Both SCSU and Liverpool John Moores University share common values on inclusivity, student focused learning and caring about the local communities," said Dr. Alison Lui, associate dean of Global Engagement from LJMU. "I am confident that we will collaborate further on COIL and other international collaborative initiatives in the future." 
Learn more about Southern's partnership with Liverpool John Moores University here.