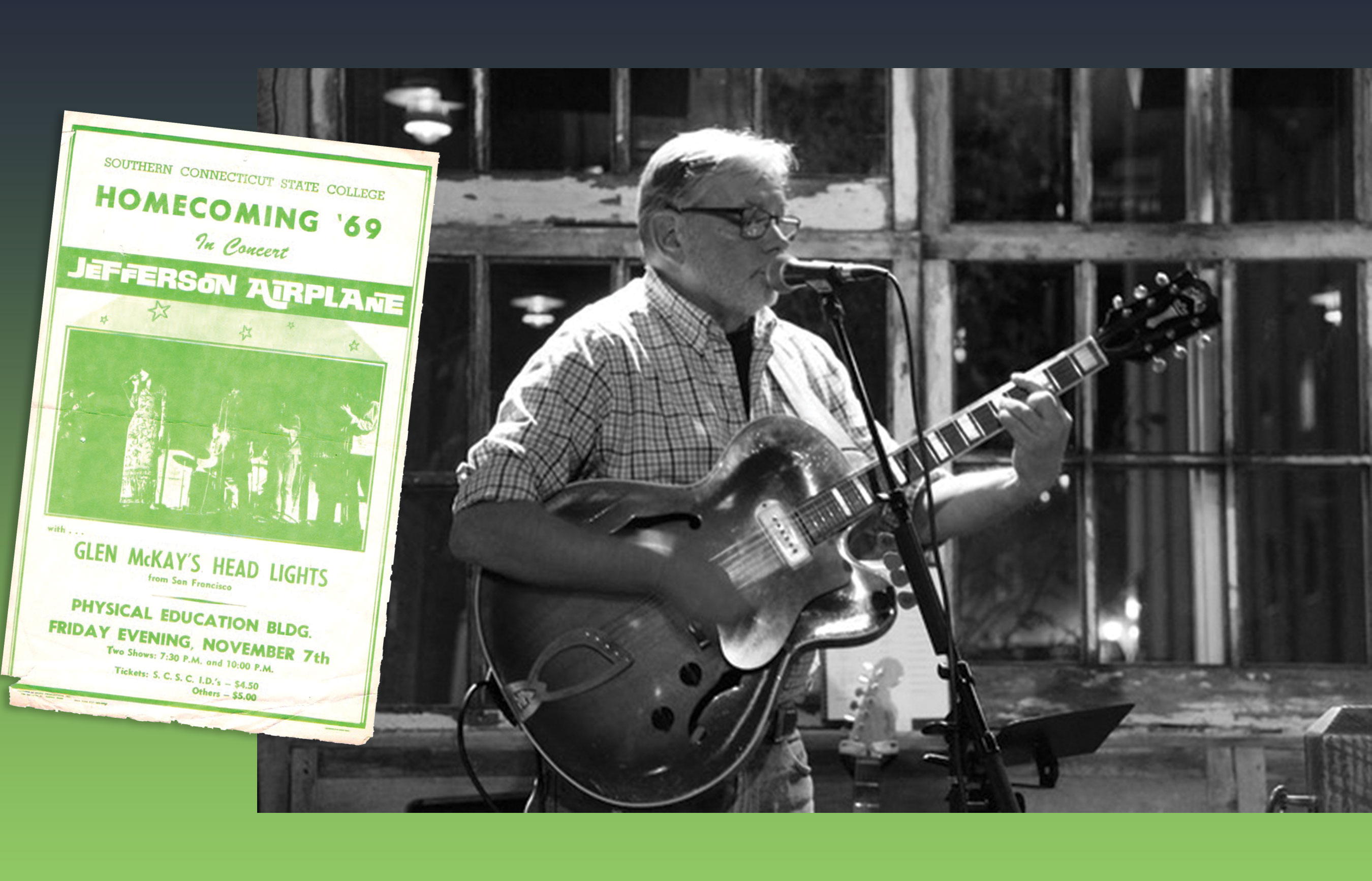 Philip Capp, '71, took a turn down memory lane after recently unearthing a Jefferson Airplane poster off his bookshelf. The group had performed at Southern's 1969 Homecoming (tickets were $4.50!) and while Capp — living in Lancaster, Penn. — was socially distancing at home due to COVID-19, the find provided an opportunity to travel across the miles and the years.
"My time at Southern had much more of an impact on the world than I realized at the time. I was on campus for the first Earth Day ever [the event was first celebrated in the U.S. on April 22, 1970], along with everything else that hit," notes Capp, who shared the poster and memories of his campus days with Southern Alumni Magazine.
Among his recollections: studying English and history, and running cross country as a college senior under the late Lloyd Barrow, professor emeritus of health and physical education. Capp is still running and has completed nine marathons over the years.
He's also built a career in the arts. "I stumbled into show business as an actor in a local community theater. One thing led to another and being a triple threat — I couldn't sing, I couldn't dance, and I couldn't act — I gravitated to the technical side of the theater," he says of his career as a stage manager and stagehand.
Capp has helped numerous stars take the stage, from Willie Nelson to Bruce Springsteen to Ella Fitzgerald. "I've worked corporate shows, stadium rock 'n' roll concerts, legit theater, ice shows, car shows, and pretty much anything that came down the pike requiring theatrical expertise," he says of the productions he's helped bring to fruition, which include Les Misérables, Jersey Boys, South Pacific, and even the reopening of the Statue of Liberty in the 1980s.
Not all of his work is behind the scenes. Before COVID-19 temporarily shut down much of the entertainment industry, Capp performed as a solo act. He's also a guitarist with the Moonlighters Big Band, playing swing-era tunes from Benny Goodman, Duke Ellington, and Count Bassie. "It's pretty cool to be in an 18-piece horn Band," Capp says.
As for Jefferson Airplane? The group disbanded in 1973, spawning a next generation of bands, including Jefferson Starship, Hot Tuna, and others. Jefferson Airplane reunited only briefly, but its legacy remains. In 1996, the band was inducted in the Rock and Roll Hall of Fame in Cleveland, Ohio, and in 2016, earned a Grammy Lifetime Achievement Award — which is why it's such a kick that Capp cheered them on at Southern way back when.
Did you raise a lighter or a cellphone? Share memories of that epic Southern or New Haven concert from your student days. Send your recollections and photos if available to be considered for a future story to: StruykV1@SouthernCT.edu or SCSU, Attn: IC&M/Southern Magazine, 501 Crescent Street, New Haven, CT 06515. Submissions may be edited for content and length.