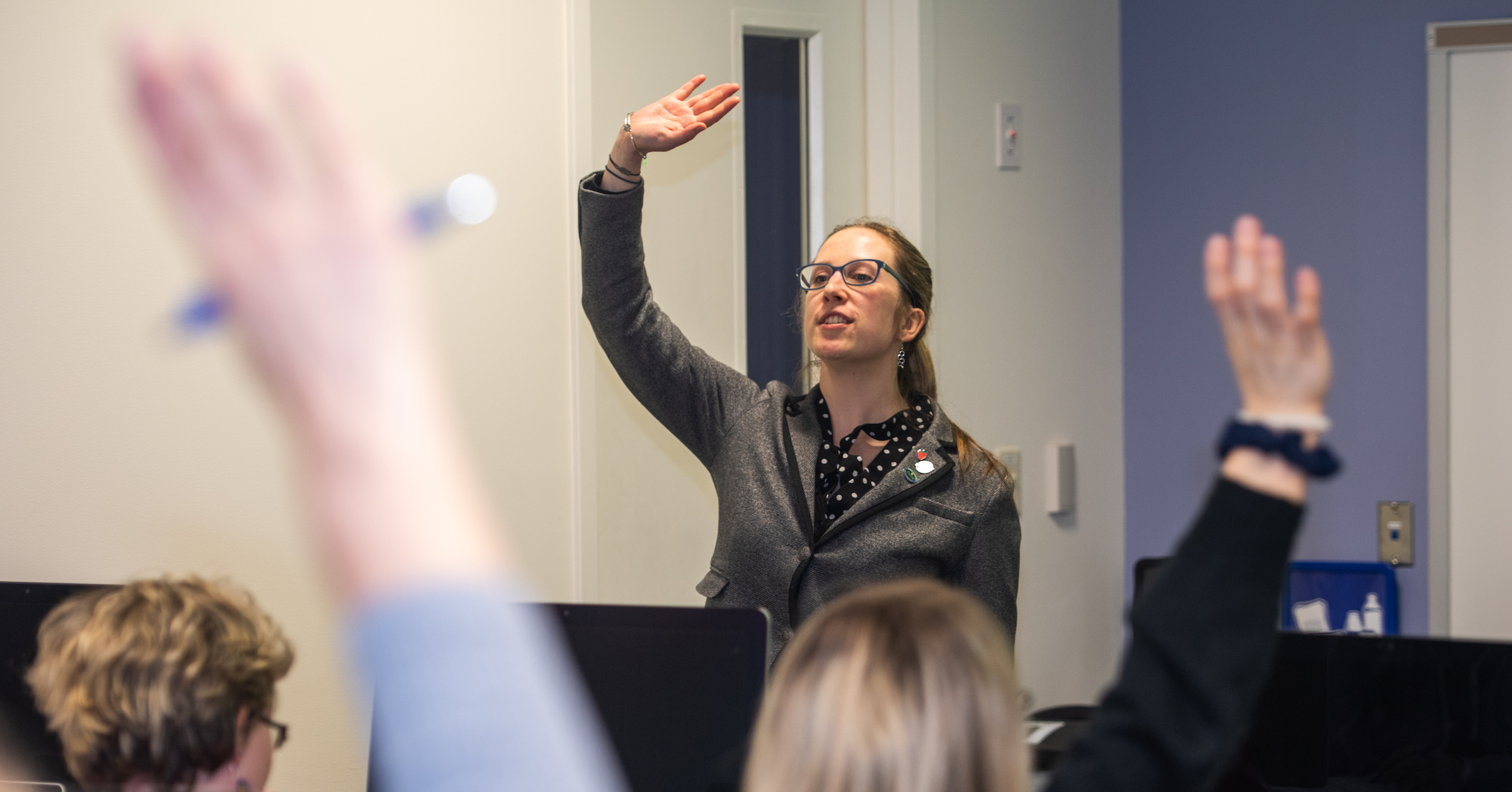 Celebration of Excellence: Joan Finn Junior Faculty Research Fellowship
2019 Recipient: Dr. Victoria Zigmont, Assistant Professor of Public Health
About the award
SCSU recognizes the importance of faculty scholarship and creative activity in furthering its mission. The Joan Finn Junior Faculty Research Fellowships aim to support this goal by providing recipients with a significant amount of reassigned time at an early stage in their careers at Southern.
About the recipient
Dr. Victoria Zigmont, assistant professor of Public Health, has amassed significant data on college student food insecurity, which is defined as "the uncertainty of being able to acquire enough food, or enough nutritious food, needed to maintain a healthy diet." Her research on solutions to student food insecurity seeks to expand upon her previous research, analyzing data about risk factors and food insecurity status and identifying solutions to the problem.
According to Dr. Zigmont's notes, although college students experience food insecurity at higher rates than the national average, they are often deemed ineligible to receive benefits through the Supplemental Nutrition Assistance Program, or SNAP. A 2016 Southern-wide study conducted by Dr. Zigmont revealed that 30 percent of undergraduate students reported some degree of food insecurity; furthermore, that that insecurity leads to lower average grade point averages, increased anxiety or depression, and poor nutrition.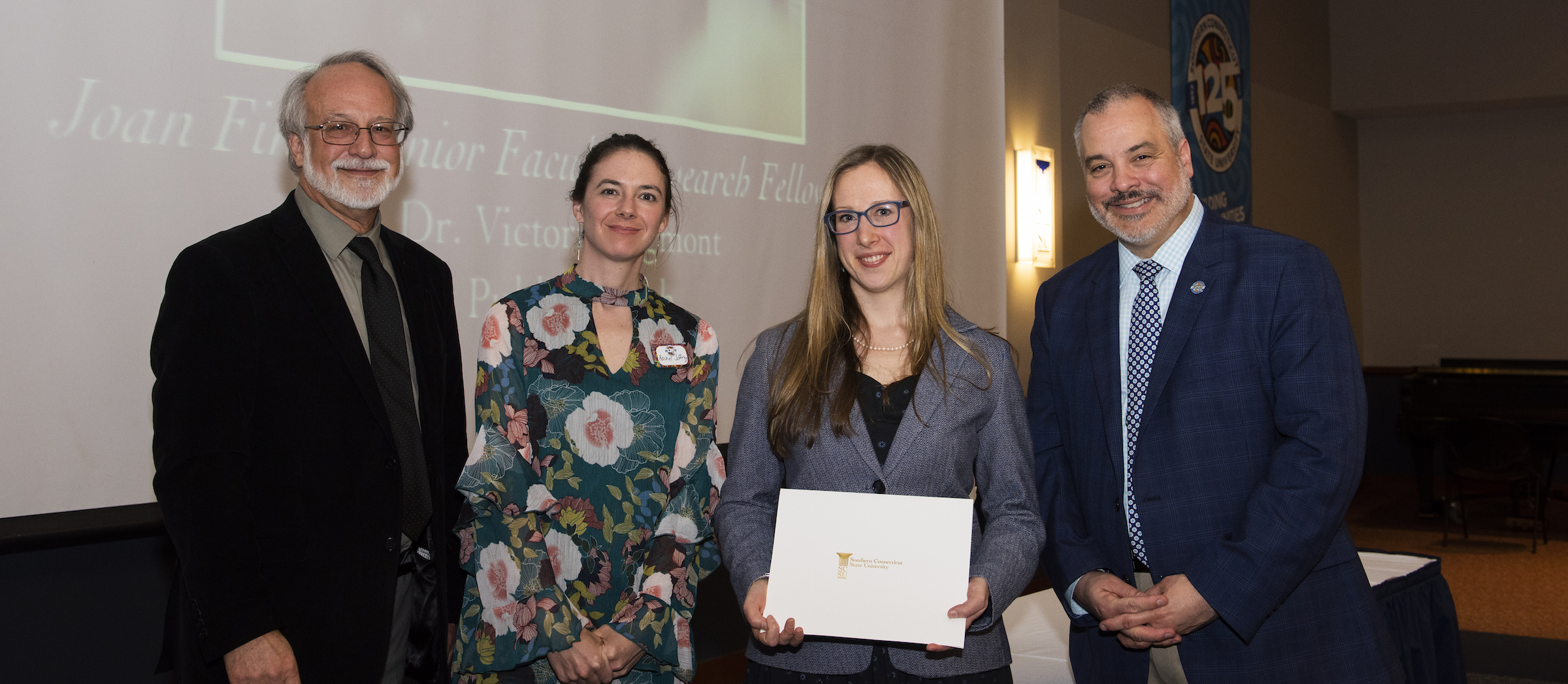 In addition to further measuring the effect of food insecurity on academic performance and identifying variables in existing data associated with food insecurity, Dr. Zigmont's project will culminate in two manuscripts for peer-reviewed journals and a conceptualized grant for external funding to expand this work.
According to Dr. Zigmont, "This project has implications to benefit students across the country… [It] will share new knowledge with educators, public health providers and the general academic community to show what the disparities in academic outcomes are for students who are food insecure."
Dr. Zigmont received a Doctor of Philosophy in Public Health from The Ohio State University; a Master of Public Health in Health Promotion from Southern; and a B.S. in Chemistry and Physiology & Neurobiology from the University of Connecticut.