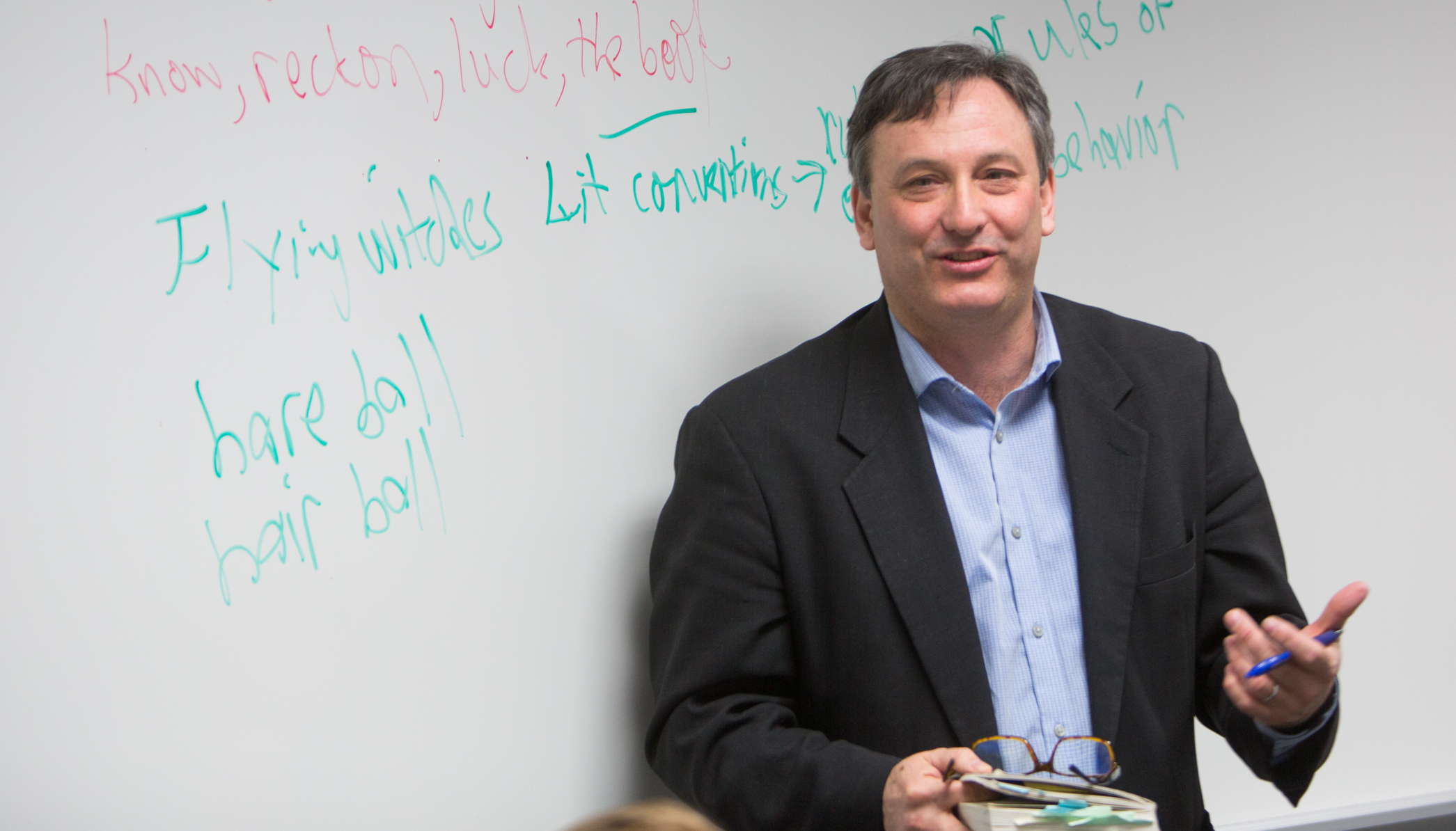 Celebration of Excellence: Board of Regents Teaching Award
2019 Recipient: Dr. Charles Baraw, Associate Professor of English
About the award
The Board of Regents Teaching Award is given to recognize faculty who have distinguished themselves as outstanding teachers for at least five years and have a minimum of two years' track record of promoting instructional improvements for their programs/departments.
About the recipient
Professor Charles Baraw has taught in the English Department at Southern for nine years; during that time, his instructional practices — which have been called "brilliant," "engaged" and "transformational" — have garnered accolades university-wide.
Just last spring Dr. Baraw was awarded the J. Philip Smith Outstanding Teaching Award. According to colleagues, his teaching "has made a dramatic and positive difference for our English majors and for students across the university," and "one of his strengths is his willingness to guide students on their academic and personal paths in and out of the classroom."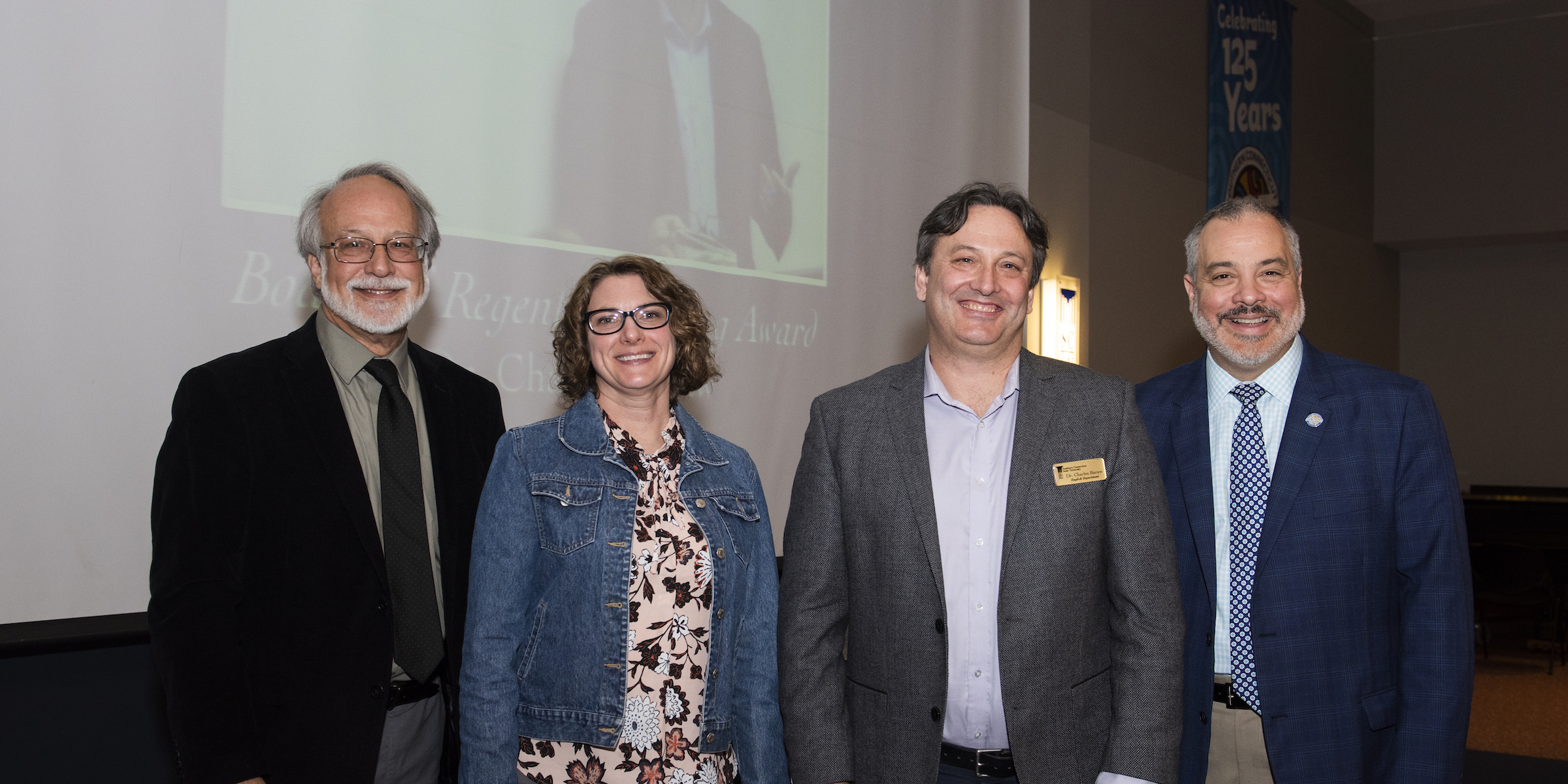 Dr. Baraw has given his inspired teaching method a light-hearted appellation: the "jazz method," meaning that lessons are pre-planned loosely, with room to adapt and improvise according to in-class assessment of student engagement and skill. He also relies upon a core principle in his teaching: the mutual imperative to trust, wonder, and reflect. To learn of how his teaching has enhanced and guided the instruction and development of each student is to appreciate how effective and outstanding his influence truly is. He has mentored numerous student research and teaching assistants and pushed them to develop independent research projects. As a result, this past summer five English majors won prestigious research fellowships.
It has been noted that when Dr. Baraw is on campus, he is rarely alone and that "one or two students are speaking with him in his office, and one or two more are in the hallway waiting." This desire to engage, and to cultivate, illustrates succinctly what yet another colleague noted of Dr. Baraw: that he creates a culture of English that invites students into the joys of the field through multiple doors — his office door being one of them.
Dr. Baraw holds a Ph.D. in English from Yale University; an MA in English from Middlebury College, Bread Loaf School of English; and a B.A. in English Literature and American History from the University of Vermont.