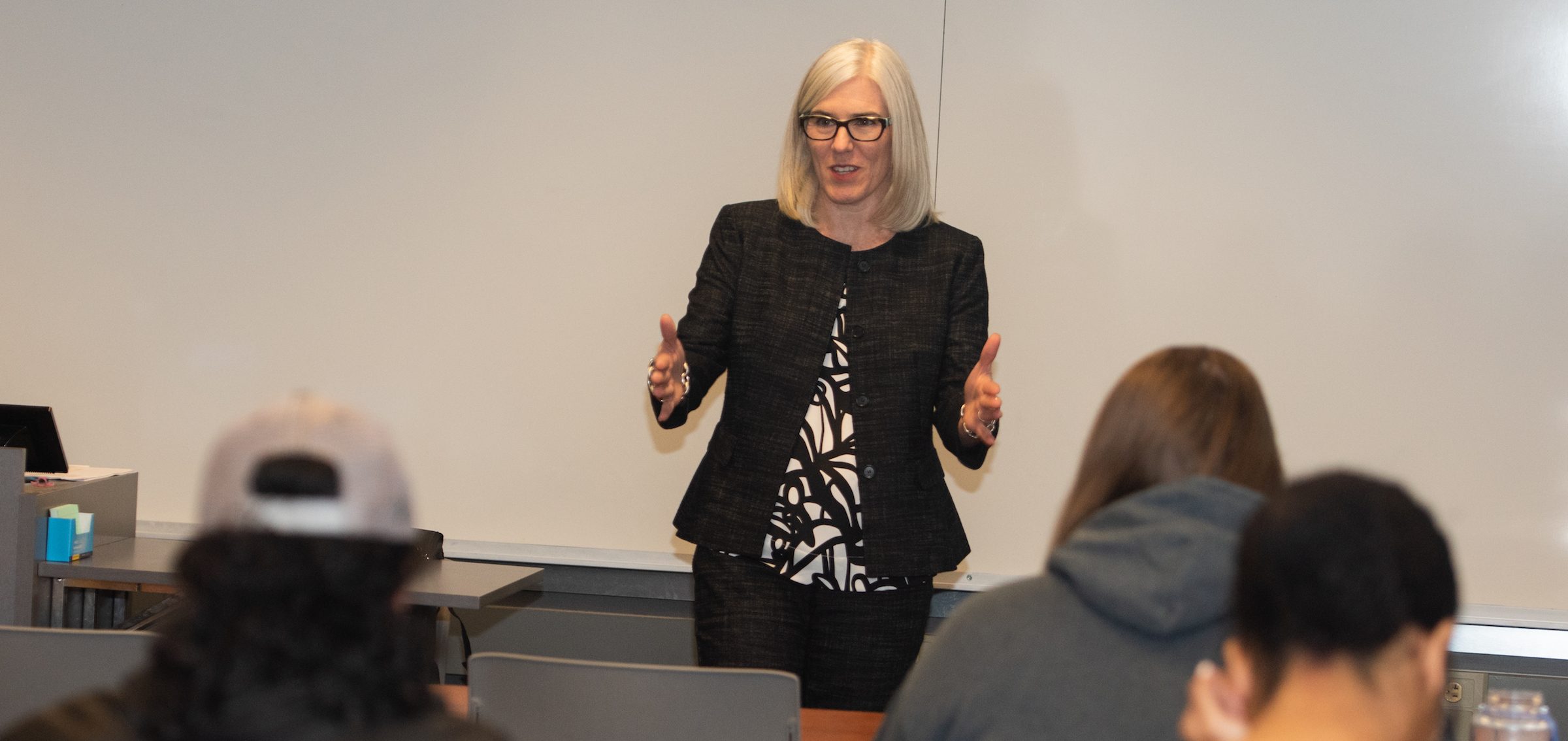 Celebration of Excellence: Robert E. Jirsa Service Award
2019 Recipient: Dr. Michele Vancour, Professor of Public Health
About the award
Named in honor of the late Robert E. Jirsa, former Faculty Senate President and P & T Committee Chairman, the Robert E. Jirsa Service Award is given annually to a full-time faculty member who has made extraordinary contributions and demonstrated outstanding leadership in his or her service to the university.
About the recipient
Dr. Michele Vancour, professor of Public Health, has been with Southern since 1998. In those 21 years, her exceptional leadership and service to the university — and community — has not gone unrecognized. In 2012 Dr. Vancour received the Outstanding Academic Advisor Award and was nominated again in subsequent years. In 2015, she received the CT American Council on Education (ACE) Women's Network, Distinguished Academic Woman in Higher Education Leadership Award. She has been nominated — multiple times — for the J. Philip Smith Outstanding Teaching Award and nominated for the New England College Health Association President's Award.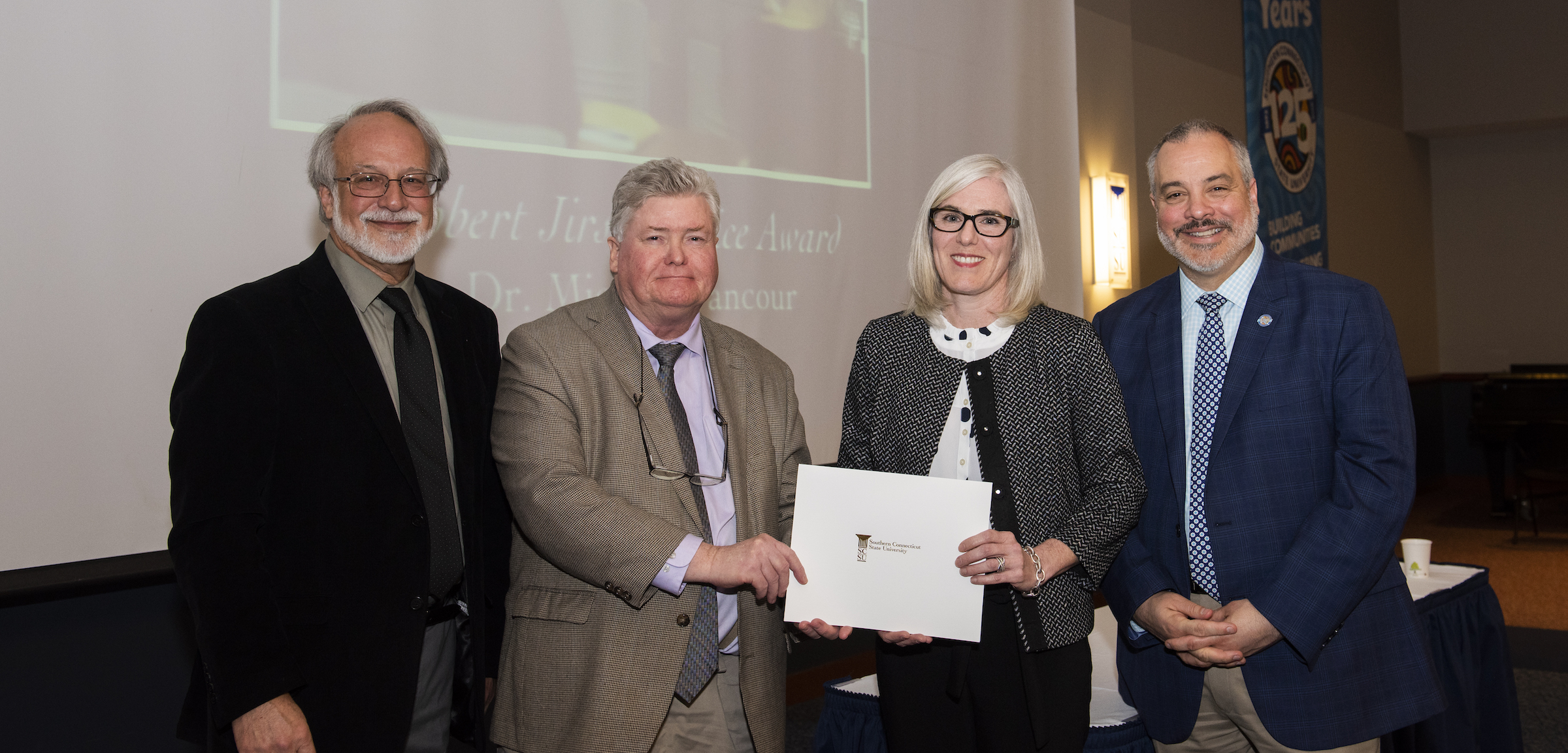 Over the years Dr. Vancour has been either elected to, appointed to, invited to, or has participated in, at least 28 different committees, including the Food Pantry committee, the CT ACE Women's Network Chapter at Southern, the Barnard Scholarship committee, the Undergraduate Public Health Program committee, and many, many more.
Her credo, that "service is (and has been) the foundation of my professional and personal work," is evident in her life's choices, and her focus on the needs of Southern's students, faculty, staff, alumni, and visitors bespeaks to her high regard for the Southern community as a whole.
Dr. Vancour recalls Robert E. Jirsa for "his authenticity, deep care and concern for Southern, its students, and employees, and his commitment to and work for positive and impactful change on campus." Her dossier, which displays evidence of this philosophy of service, heartily exemplifies the tenets of the award she is now receiving.
Dr. Vancour received a Ph.D. in Health Education from New York University; an M.P.H. in Community Health Education from Southern; and a B.A. in English from Central Connecticut State University.