Celebration of Excellence: Undergraduate Research Assistants – Faculty Award Grant
2019 Recipient: Cheryl Durwin, Professor of Psychology
About the award
This initiative, Undergraduate Research Assistants, is funded by the SCSU Office of the Provost. One grant of up to $3,000 is awarded to a faculty member to support one or more undergraduate research assistants to assist with said faculty member's research in any academic discipline represented on the SCSU campus. The purpose of this program is to support a research experience for undergraduates and also to support faculty research.
About the recipient
Southern's Reading Evaluation And Development of Skills (R.E.A.D.S.) Lab, of which Dr. Durwin is a co-director, focuses on improving the reading skills of school-age children. As such, the lab has conducted ongoing research in two elementary schools that serve large populations of children from lower socioeconomic backgrounds.
The lab's goal is two-fold: to validate research-based assessments that help schools better identify at-risk students and to investigate the efficacy of research-based interventions for improving the reading outcomes of these at-risk children. The stipend provided by this award allowed the R.E.A.D.S. Lab to support three undergraduate research assistants whose work was vital to maintaining progress on this project.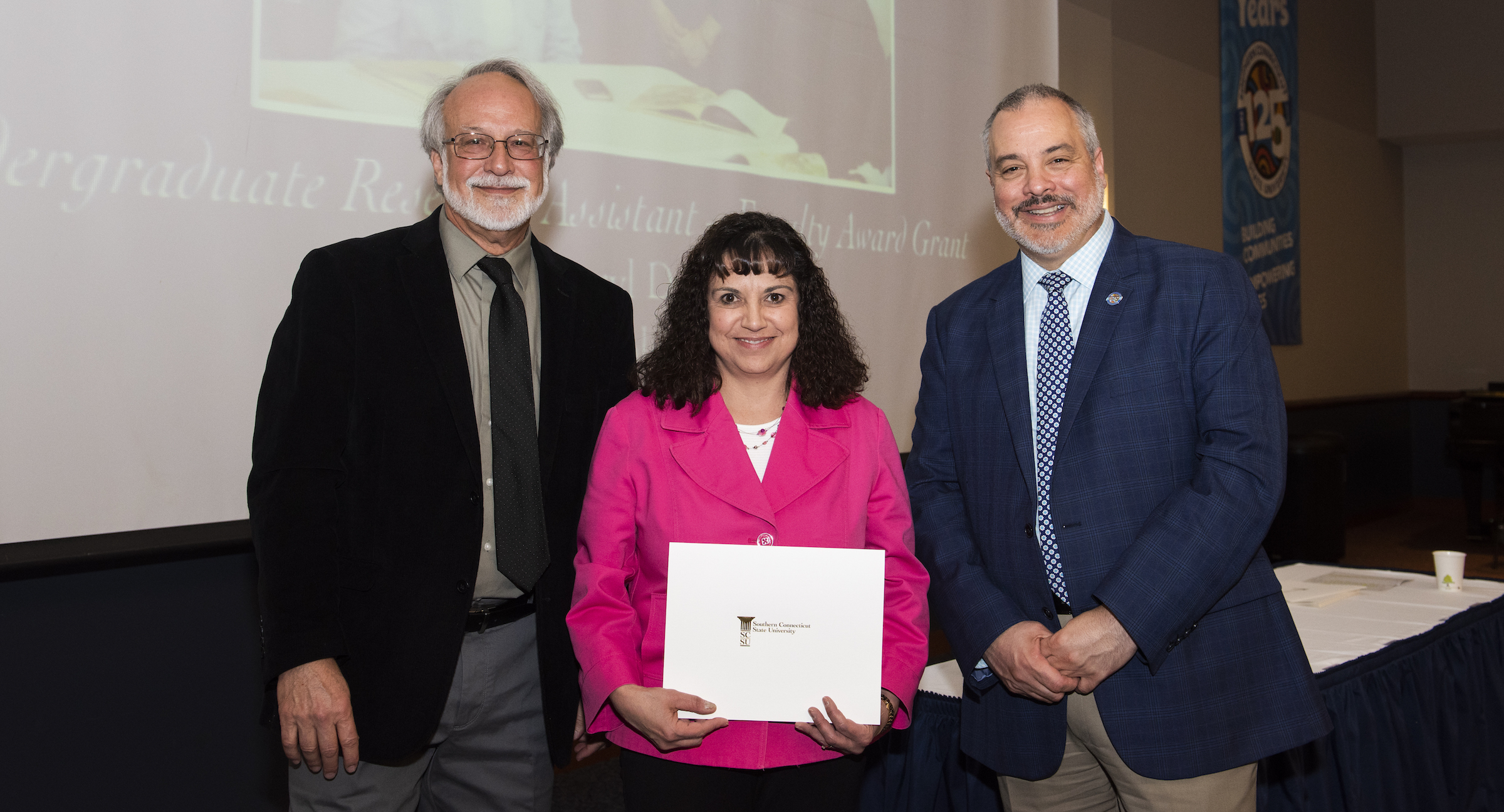 According to Dr. Durwin's notes, the success of the collaboration with schools was recognized by the Hamden Public Schools Superintendent's Office, and they requested that the lab add another school to the project. In light of the additional work, coupled with the sabbatical leave of one of the co-directors, the provision of paid research assistants by the award was critical for maintaining the project's progress.
Armed with adequate pilot data, the R.E.A.D.S. Lab aims to apply for an IES Researcher-Practitioner Partnerships in Education Grant or similar competition. It will also continue to develop an Interdisciplinary Language & Literacy Research Consortium with colleagues in Communication Disorders and Education. In short, it will continue to advance its important mission and overarching reach.
Dr. Durwin received a Ph.D. and an M.S. in Psychology from the University of Massachusetts, Amherst; and a B.A. in Psychology from the University of Connecticut.