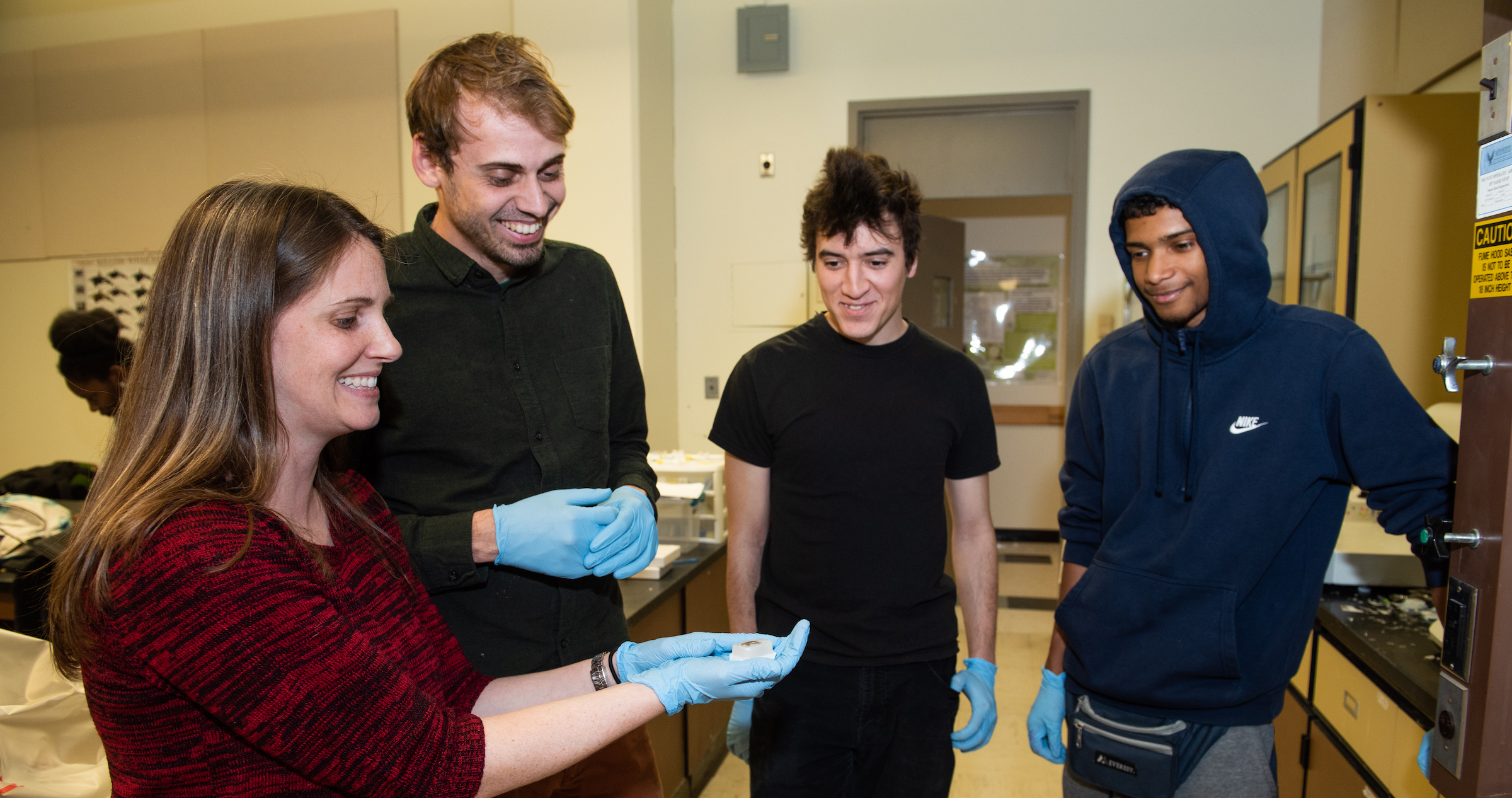 Celebration of Excellence: Joan Finn Junior Faculty Research Fellowship
2019 Recipient: Meghan Barboza, Assistant Professor Histology, Physiology, Marine Mammalogy
About the award
SCSU recognizes the importance of faculty scholarship and creative activity in furthering its mission. The Joan Finn Junior Faculty Research Fellowships aim to support this goal by providing recipients with a significant amount of reassigned time at an early stage in their careers at Southern.
About the recipient
There has been a significant increase in the number of sick and dead seals along the Northeast coast. Phocine distemper virus, a respiratory tract infection, appears to be the cause. To further understand how the immune system of seals responds to infection, Dr. Meghan Barboza will conduct research that examines the seals' respiratory epithelium — in particular its anatomy — as well as identifies particular cells, solitary chemosensory cells, or SCCs, a part of the immune system in this tissue.
According to Dr. Barboza's notes, seals are especially vulnerable to respiratory infection because they breathe at the air/water interface and are exposed to both air and waterborne pathogens. Within Connecticut and Rhode Island, the stranding response group that assists with sick marine life is coordinated through Mystic Aquarium. If the animals die, the cause of death is determined through an animal autopsy, or necropsy. Following the necropsy, Dr. Barboza has a permit through the National Oceanic and Atmospheric Administration and a research agreement with Mystic Aquarium to collect tissue samples from the dead seals. By comparing seals with respiratory illness to those without, additional information about the function of SCCs can be determined.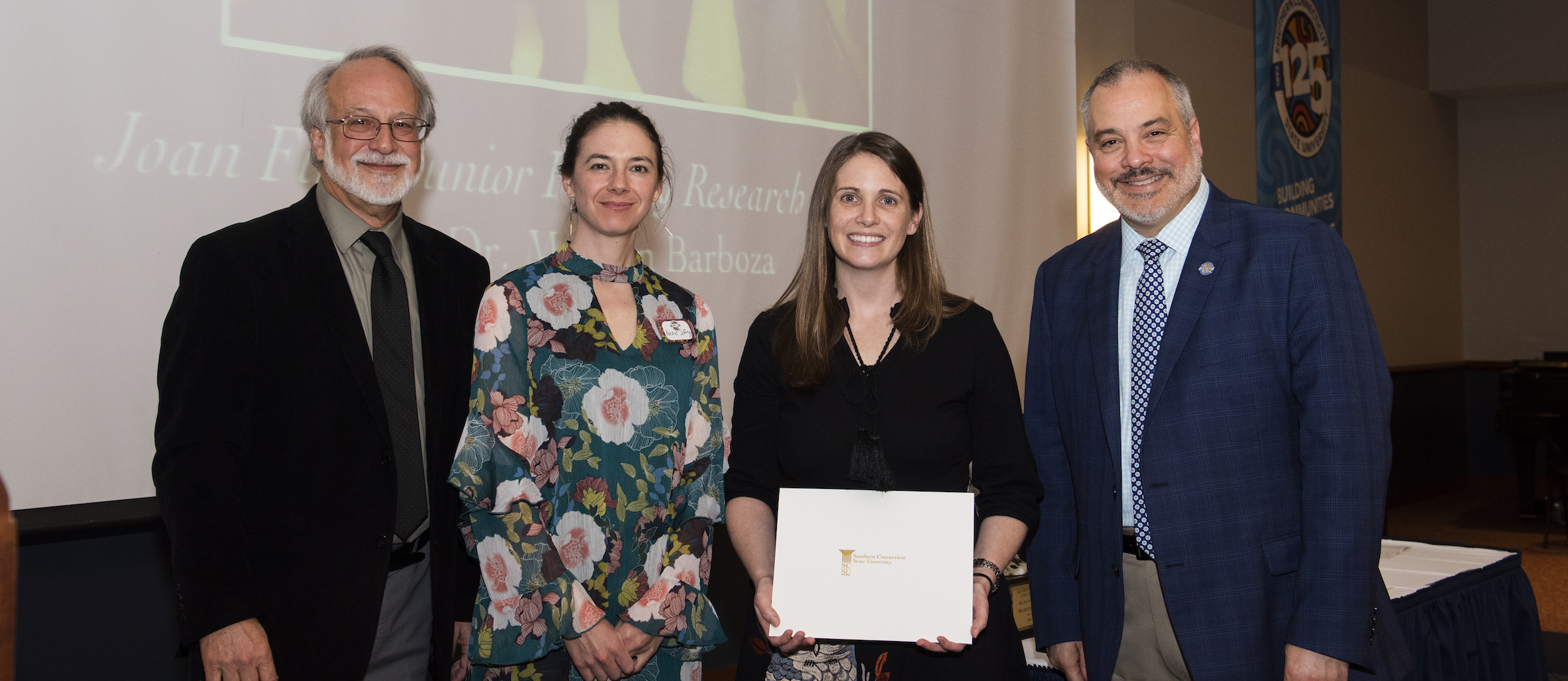 According to Dr. Barboza, the results will be shared with Mystic Aquarium to further their efforts to improve seal treatment and successful release back into the wild. The research data may also be included in an application to federal grants and will be presented within the Southern community and at a regional and/or international conferences.
Dr. Barboza holds a Doctor of Philosophy in Veterinary Medical Sciences from the University of Florida; a Master of Science in Marine Biology from Nova Southeastern University; and a Bachelor of Science in Biology from the University of Delaware.