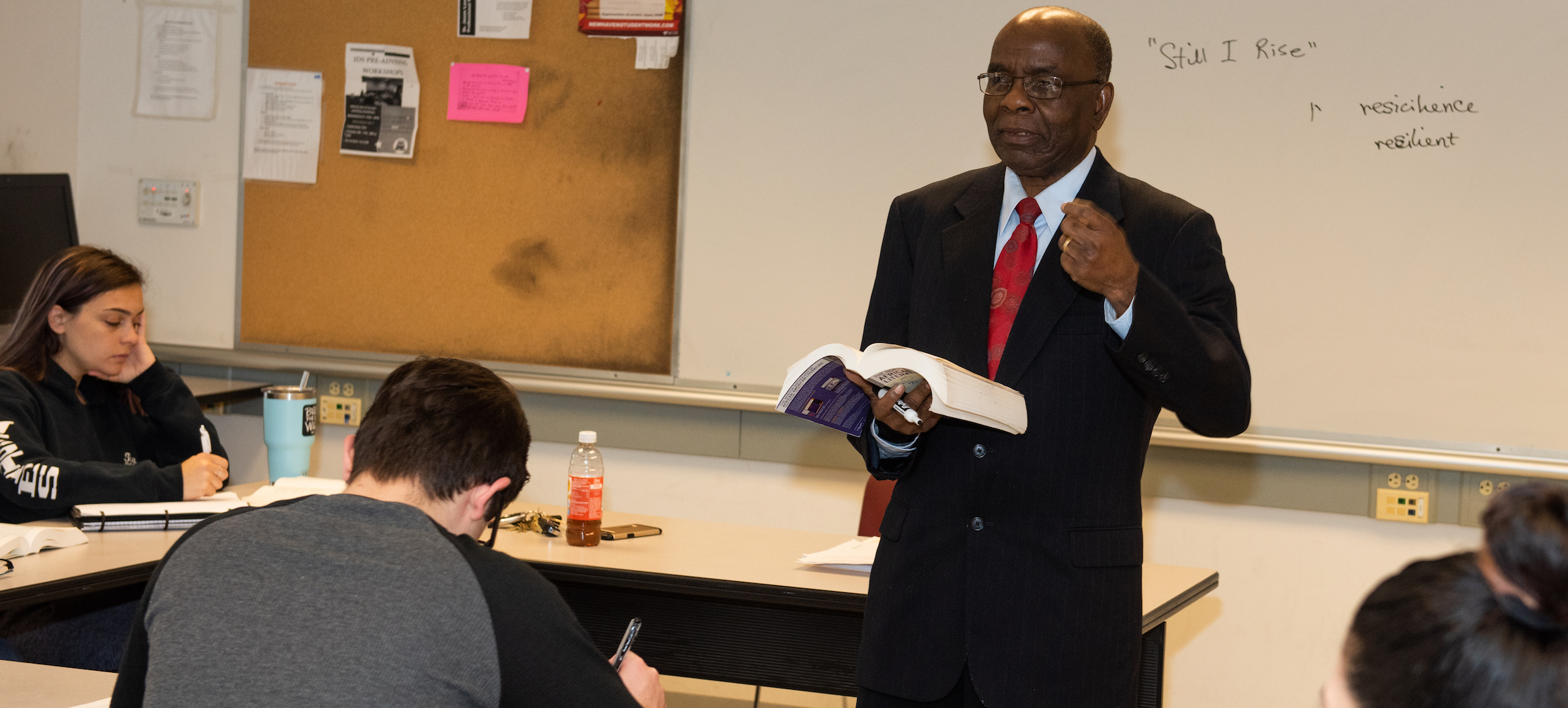 Celebration of Excellence: Senior-Level Faculty Research Fellowship
2019 Recipient: Kalu Ogbaa, Professor of English
About the award
In recognition of the increased responsibilities placed on senior-level faculty members, the Senior-Level Faculty Research Fellowship supports and encourages research, creative activity, and scholarship among senior faculty members. Awardees receive a significant amount of reassigned time for these purposes.
About the recipient
In 2013, Chinua Achebe, founder of the Modern African Novel and author of the acclaimed novel Things Fall Apart, requested that Dr. Kalu Ogbaa, professor of English, write his biography. Dr. Ogbaa had met Professor Achebe while enrolled in a Master's program at The Ohio State University and subsequently wrote a dissertation on Achebe's fiction. Dr. Ogbaa went on to publish two books, some book chapters, and solicited interviews on Achebe's works. He teaches Achebe's novels at Southern at the graduate and undergraduate levels and has established himself as an authority on Achebe studies, nationally and internationally.
Dr. Ogbaa began work on the biography in 2015; a fellowship enables him to complete it. According to Dr. Ogbaa's notes, the biography — entitled The Life and Times of Chinua Achebe – "will weave together the stories of [Achebe's] upbringing, Christian and Western education, the lgbo storytelling techniques he learned from his sister, and the creative writing skills he learned from his British college professors, the combination of which made him the master storyteller who influenced other writers to make African literature a viable corpus in World Literature today."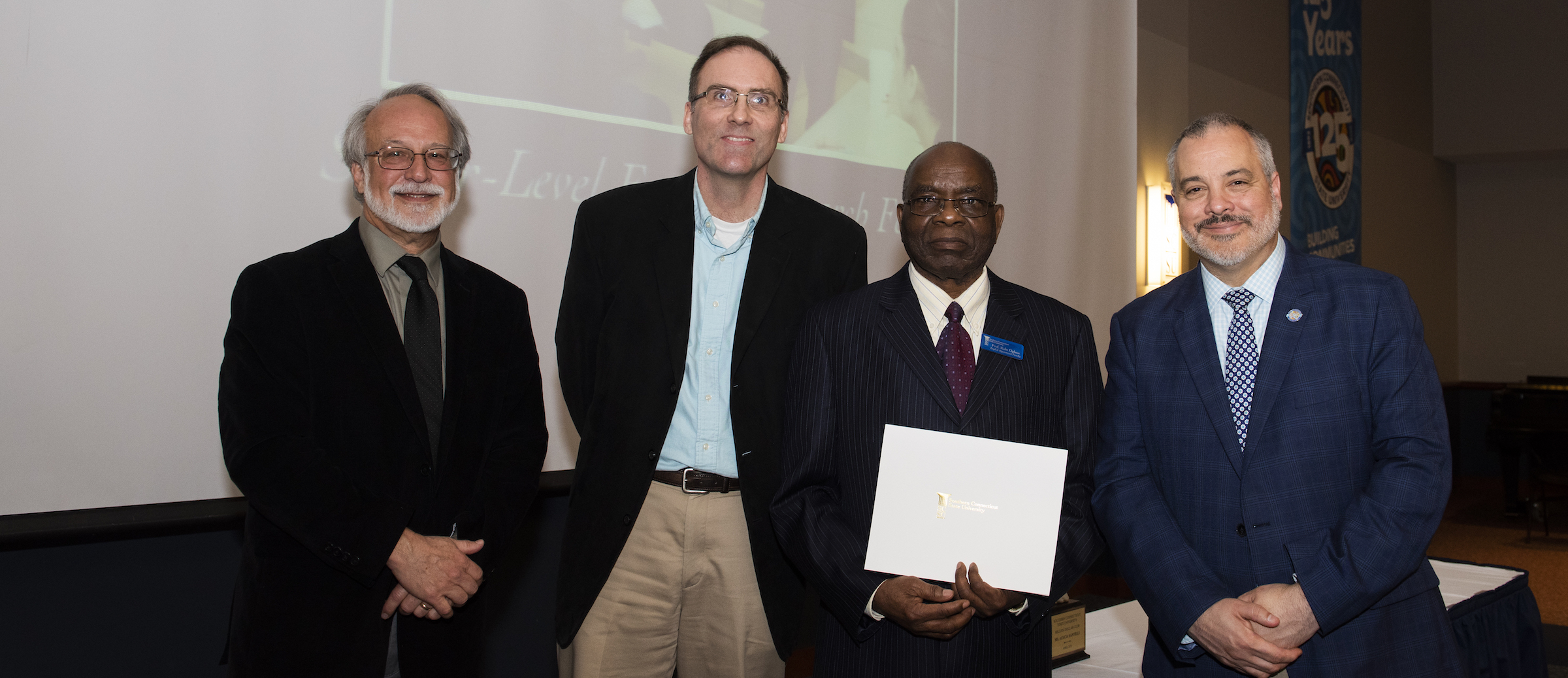 Dr. Ogbaa has completed two of the four stages of his work plan. The fellowship will allow him to complete stages three and four: to review and analyze collected data, and write research findings chapter by chapter; and to complete the final crafting, collating, and coediting of all segments of the book manuscript for publication.
Dr. Ogbaa received a Ph.D. in English from The University of Texas;
an M.A. in Black Studies from The Ohio State University; and a B.A. in English from The University of Nigeria.