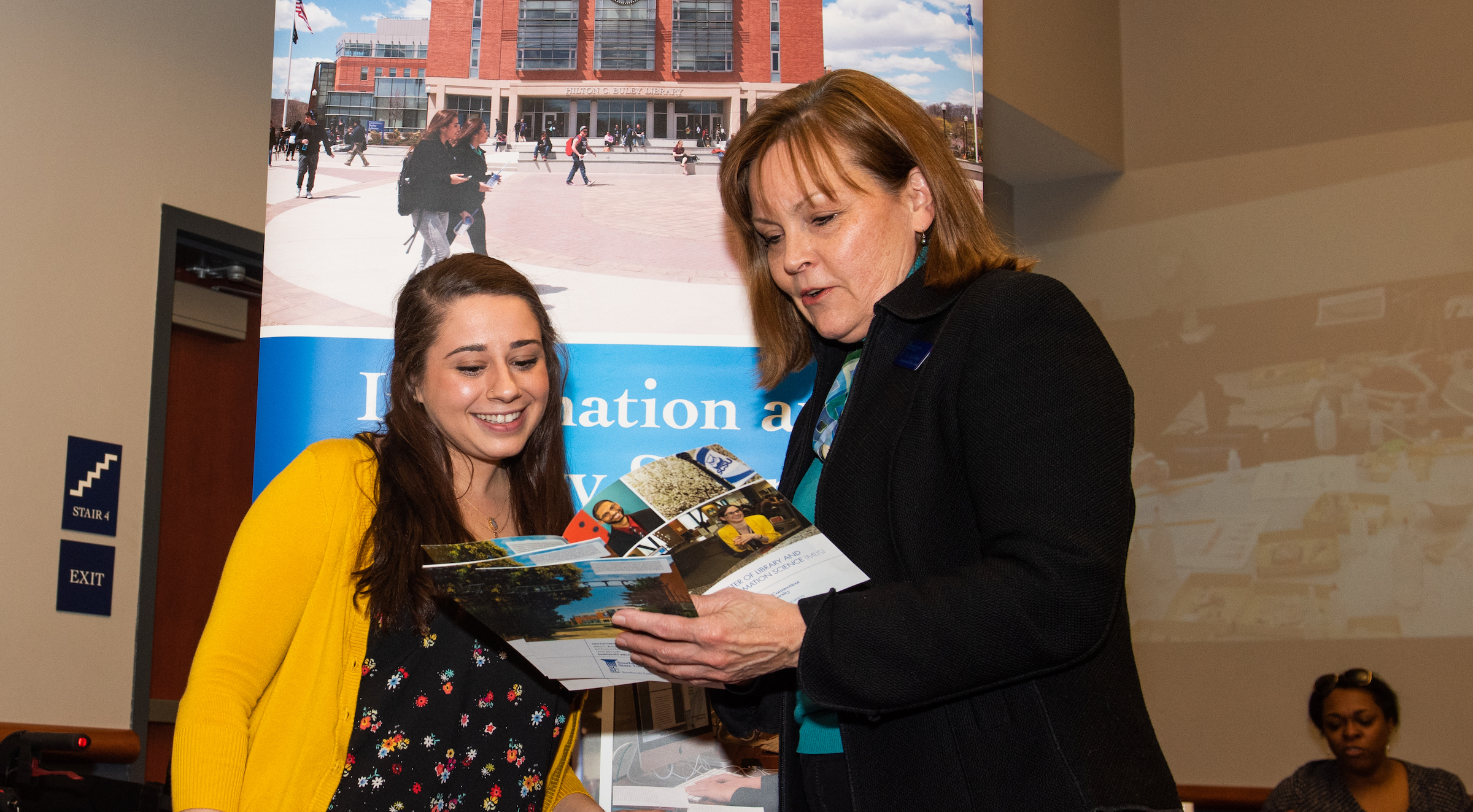 Celebration of Excellence: Outstanding Faculty Advising Award
2019 Recipient: Dr. Gayle Bogel, Associate Professor and Coordinator of the School Library Media Program
About the award
The Outstanding Faculty Academic Advising Award recognizes the integral links between excellent academic advising and student retention and success, and rewards faculty who provide exceptional academic advising and mentoring to undergraduate or graduate students.
About the recipient
For the last three years, the advising load of Dr. Gayle Bogel has averaged 50-plus students each semester, yet the recommendations of her students are unanimous: Dr. Bogel made each one feel that their time and circumstance were of the utmost importance. One student noted, "Outside of my family, she has had the most influence over my successful completion of this program."
"A true mentor," "outstanding," "compassionate," and "exceptional" are just a few of the descriptors used to convey Dr. Bogel's professional and personal ethics. According to a colleague, The American Association of School Librarians (AASL) has embedded dispositions in all of their new national Standards, and Dr. Bogel models the following: "she works successfully with others, she promotes collaborative planning with others, and she models and shares ethical and legal principles of education and librarianship."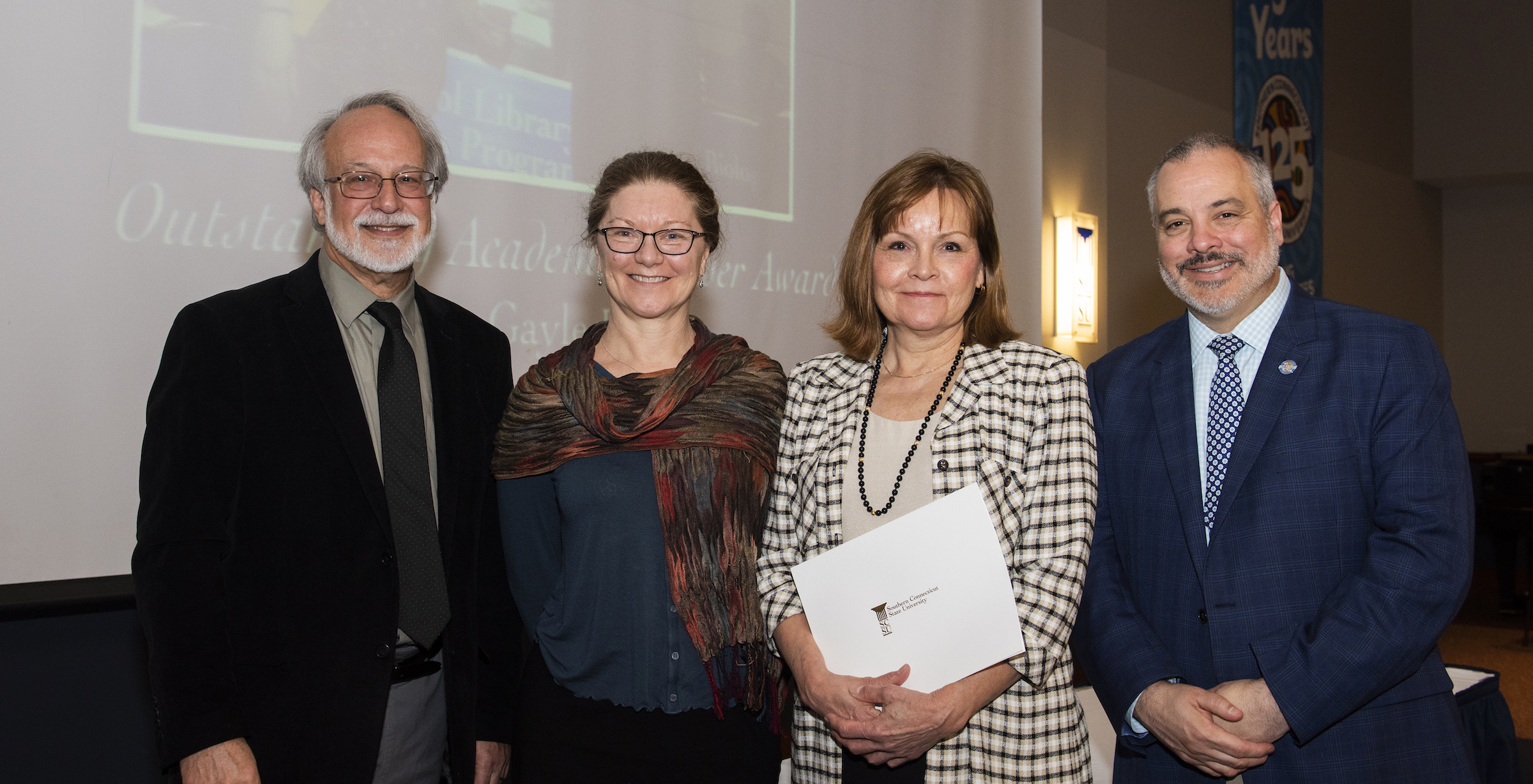 Former students speak highly of Dr. Bogel as an educator and adviser, some noting that her mentorship continued even after they graduate and that "Dr. Bogel was the mentor I needed in my most difficult times in the program… she was always willing to talk, and she had both the knowledge and the compassion to help me solve my problems and soothe my anxieties."
In addition to her teaching and advising, Dr. Bogel has written numerous academic articles, presented at national and international conferences, and received several honors and awards, including the John and Hilda Jay Award for Significant Contribution to the Library Media Field.
Dr. Bogel received her Ph.D. in Interdisciplinary Information Science from the University of North Texas; an M.L.S. from Southern; and an M.A. in Education from Sacred Heart University.