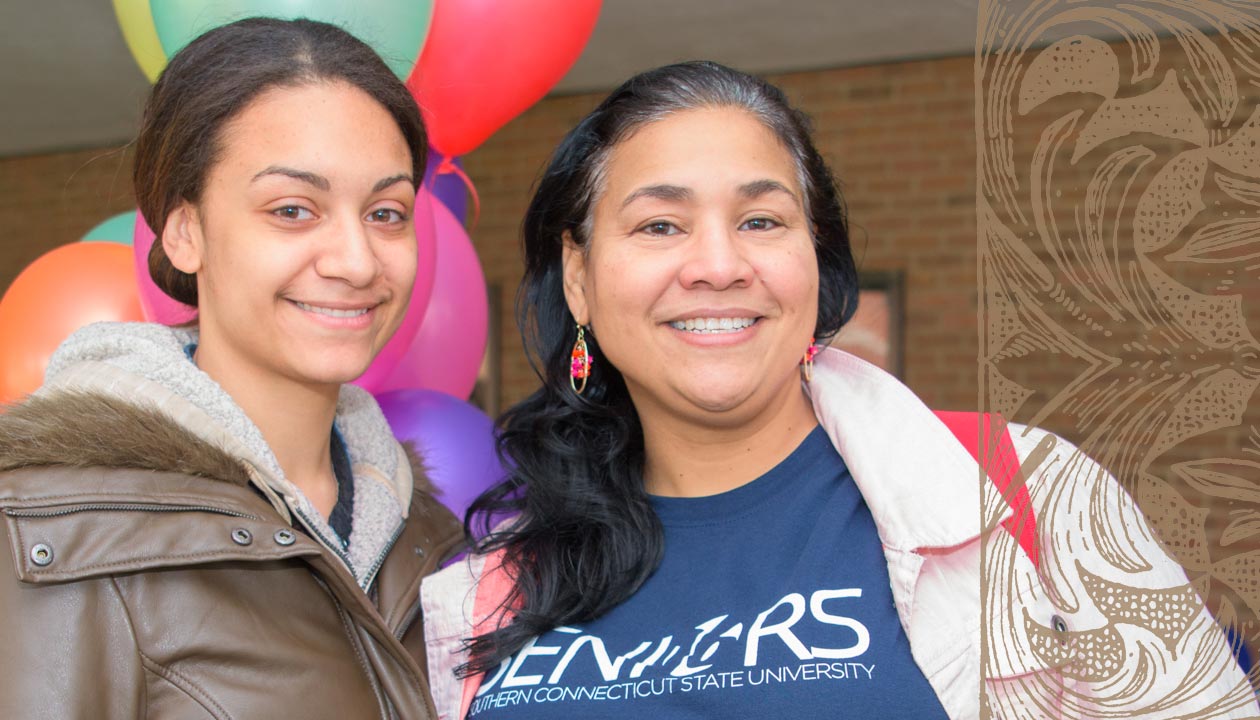 Mother's Day is coming late for Elizabeth Reyes, who will celebrate not one but two Southern graduations on May 20: her own and that of her daughter, Angélique Quiñones.
The two never had a class together, but the mother and daughter are united by a firm commitment to education. "I was at Southern first. Then she joined me," says Quiñones, who is graduating with a degree in theater and a minor in communication.
"I am her mom, so I am going to get emotional," says Reyes, her eyes welling with tears. "She is an inspiration to so many people."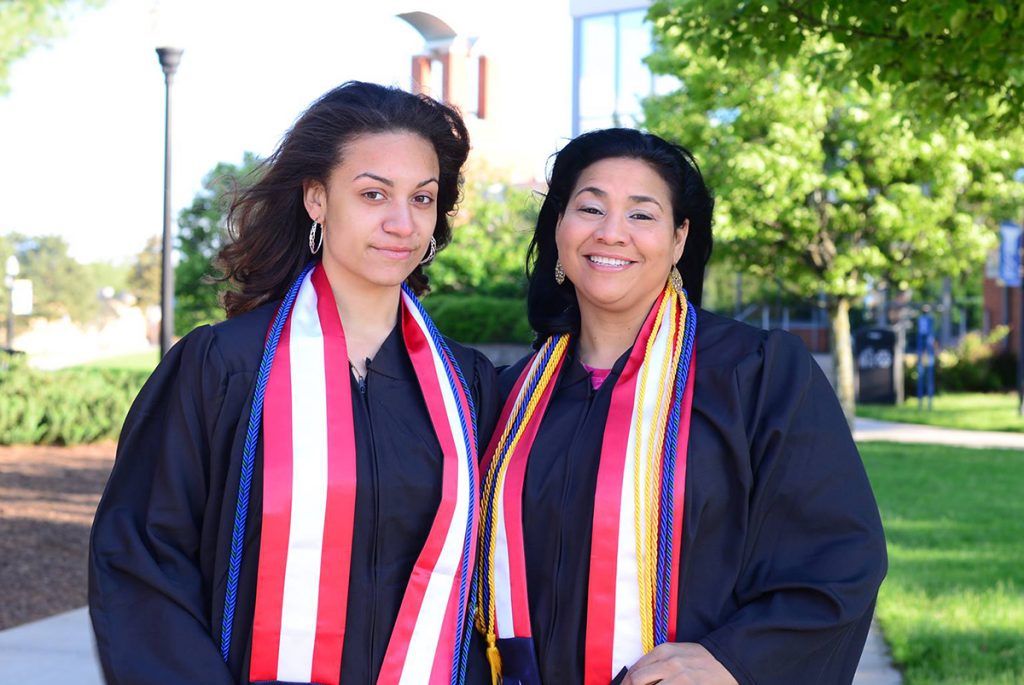 As is Reyes, a single mother of two daughters. Building on years of experience working in preschool education, she began her degree at Gateway Community College where she earned more than 100 credits before transferring to Southern. "I wanted to continue my education, but I wanted to put my daughters first and make sure they had a good upbringing. So I took my time to get here," says Reyes. She will graduate with a degree in general studies and hopes to begin working on a graduate degree in education this September.
The two soon-to-be-grads note that the family's connection to Southern will remain strong. Reyes' second daughter is currently studying at Gateway. "As soon as she hits 90 credits, she's transferring those over and coming to Southern," says the proud mother.
In the meantime, the family is excitedly looking forward to celebrating commencement, which will take place on May 20 at the Webster Bank Arena in Bridgeport. Later that day, Reyes has been invited to speak at the ROTC military ball held by her alma mater, DeWitt Clinton High School in New York City. The following day, they will gather with family to celebrate. "We're really looking forward to it," says Quiñones with a smile. "Grandma's food."
Asked what she is most proud of, Quiñones answer is decidedly short and sweet: "Graduating," she says with a huge smile. "I'm graduating."

Mother and daughter graduates of the Class of 2016 reflect on their time at Southern.
Ideal Study Atmosphere
Elizabeth Reyes (Mother): "I love soft music in the background."
Angélique Quiñones (Daughter):  "I'm the opposite. First I like noise. Then once I start focusing, everything needs to be silent."
Most Challenging Part of Attending Southern Together 
Reyes: "No . . . I don't have anything!"
Quiñones: "She stalks me sometimes. I'm just saying."
Reyes: "No. How is that possible?
Quiñones: I don't know where she comes from. She just pops up . . . ."
Favorite Classes
Quiñones: "There was an anthropology class that I took recently. There's a script writing class. Creative writing."
Reyes: "I enjoy the psychology courses, sociology courses and education courses."
Best Part of Attending Southern Together
Reyes: "I know hers."
Together: "Rides home!"
Reyes: "Having her on campus and seeing her smile. Seeing her being with her friends . . . engaging and socializing with other people. It warms my heart."