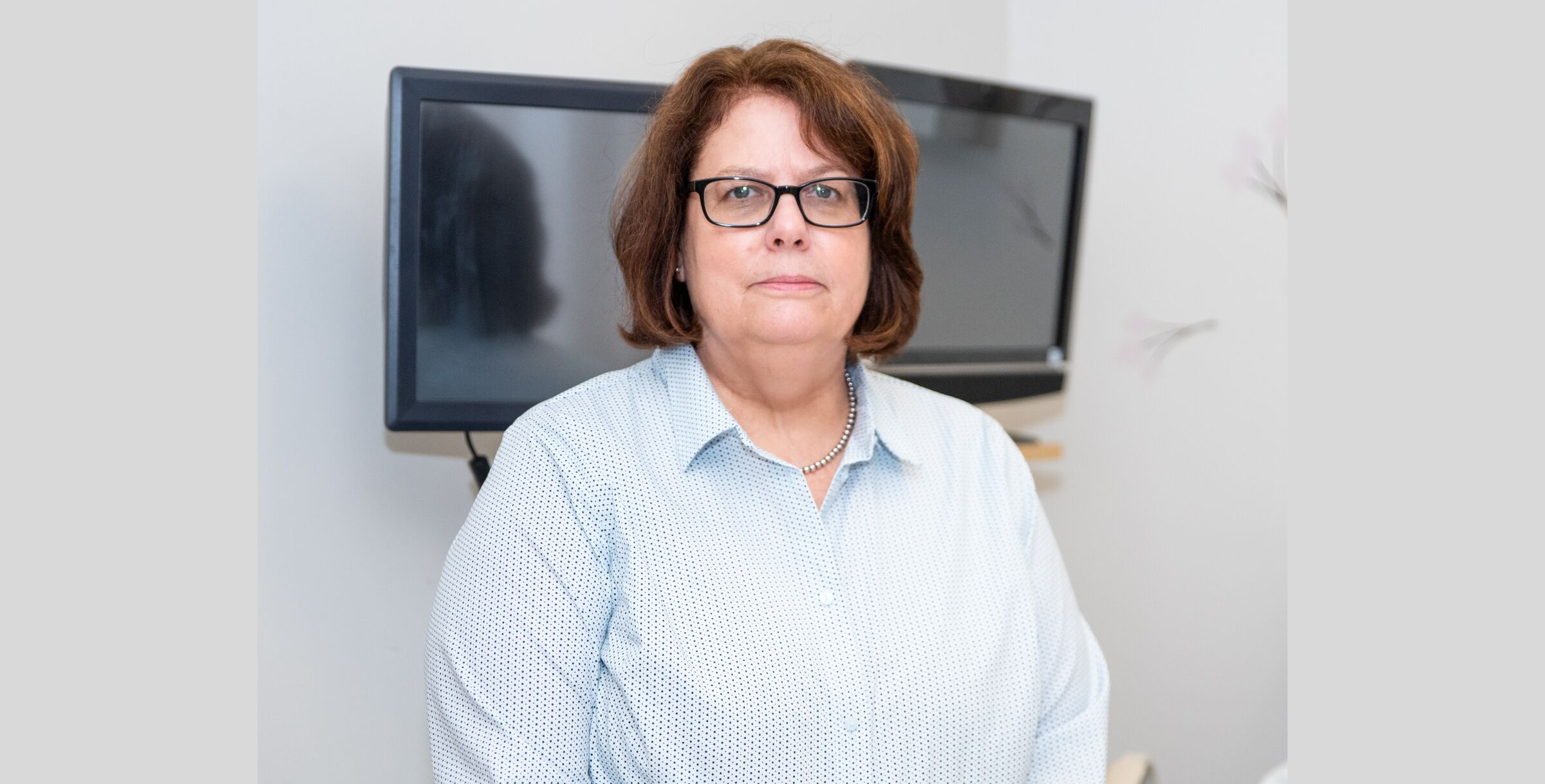 ✉️ Deliver to:
Dr. Barbara Aronson
Professor of Nursing & Ed.D. Coordinator
Department of Nursing
---
Dear Professor,
This past semester I was faced with a very stressful family event. While on campus to see my dissertation chair, you happened to see me waiting and inquired how I was doing. I am sure youdid not expect to hear the story I told you. But you listened with kindness and understanding. You offered some supportive suggestions to help me not only manage this time in my life, but to put my educational goals into perspective. Throughout this semester you have been a source of guidance. When faced with a decision to possibly withdraw from the program, you took it upon yourself to seek out a solution that I was not able to see. You have been a source of guidance during a time of darkness in my personal life. I find that I look to you for help, but also find that I want to prove to you that I can make it through this challenging time. I am grateful to have you as my advisor. You have gone out of your way to show me that having balance is essential. It is so apparent that you truly care.

Thank you,
Deborah Morrill
---
About Barbara Aronson
Favorite Teaching Moment(s):
Some of my most favorite teaching memories happen after the long process of helping my students write, conduct and defend their dissertations. As I watch them on the podium during the defense, nothing can match the pride I feel for my students, knowing how hard they have worked and the many obstacles and frustrations they have overcome. Being a part of their dissertation journey, and watching them transition from novice researchers to emerging scholars, is one of the most rewarding experiences I have had as a faculty member at SCSU.
Teaching Philosophy:
I believe good teaching is student-centered and grounded in evidence-based teaching practices and theories of teaching and learning. Excellent teachers set high expectations for students and encourage students to be active partners in their own learning and development as a practitioner or teacher/scholar. Providing prompt feedback to students and opportunities for ongoing student/faculty interaction and collaborative problem solving will prepare students to be innovators in their future practice. Active teaching practices encourage students to be self-directed and accountable for their learning. Teachers who role model professionalism, caring, curiosity, respect and humility in their teaching and interactions with students prepare students to extend the same virtues to their patients or students in their future practice.
Favorite Course to Teach:
One of my favorite courses to teach is Theories of Teaching and Learning in Adult and Higher Education. This is one of the very first courses our Ed.D. in Nursing Education students take in the program. While they are understandably overwhelmed by the amount of work in the course, they quickly come to realize how helpful learning about educational theories can be to them in their role as academic nurse educators. What is most gratifying to me as a teacher is to hear how they are using what they are learning each week to improve their teaching. As one student said, "The knowledge and understanding of adult learning theory I gained in this class has had a tremendous impact on my teaching and course design. I have begun to incorporate the different theories into my class presentations. I now see the students as a unique, multi-generational, multicultural set of learners. This course has also shifted my framework from my teaching to student learning."
Recent Courses Taught:
NUR 432: Adult Responses to Complex Health Problems
NUR 443: Nursing Capstone
NUR 801: Theories of Teaching and Learning in Adult and Higher Education
NUR 803: Curriculum Development, Implementation, and Evaluation in Nursing
NUR 813: Dissertation Seminar I
NUR 814: Dissertation Seminar II
NUR 817: Continuing Dissertation Advisement