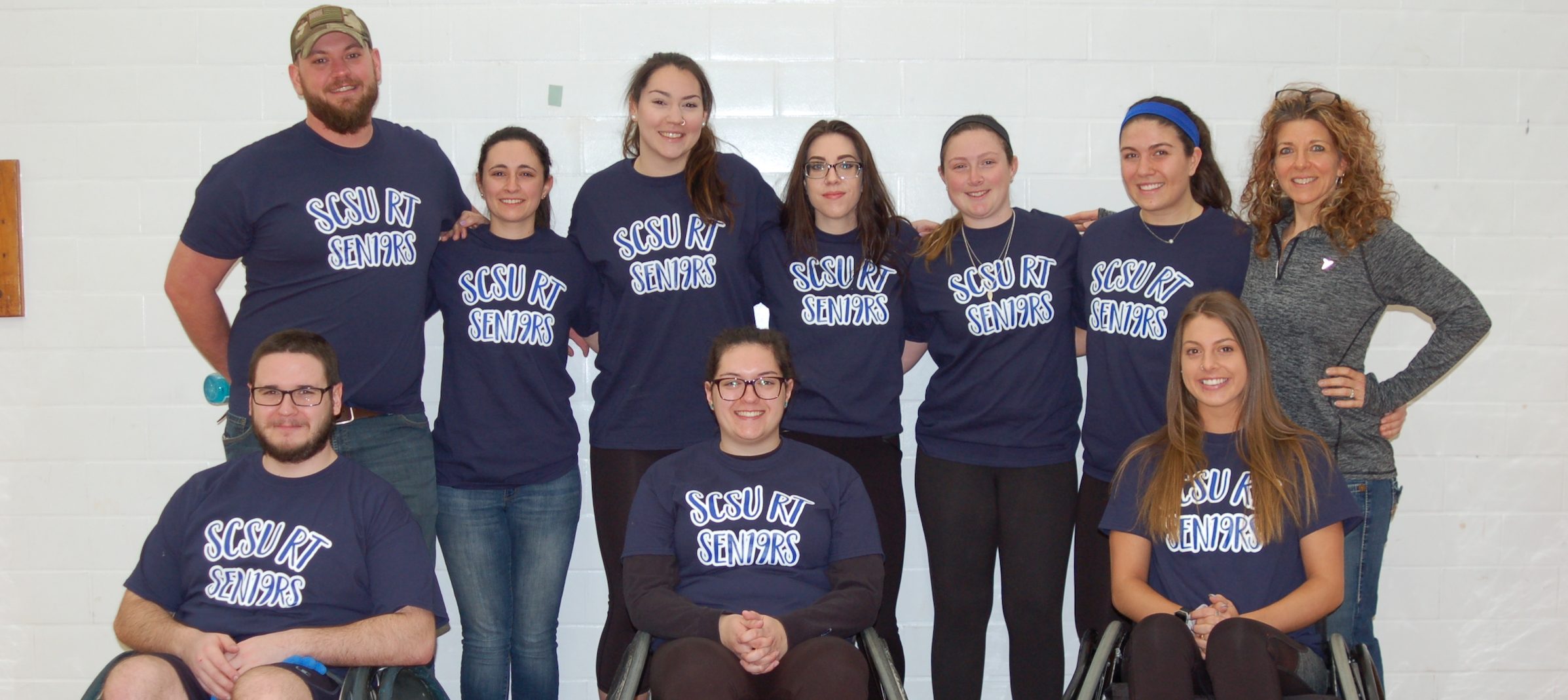 Celebration of Excellence: Social Justice Community Award – Outstanding Faculty
2019 Recipient: Dr. MaryJo Archambault, Assistant Professor of Recreation, Tourism, & Sport Management
About the award
The Social Justice Community Award for Outstanding Faculty recognizes a faculty member who incorporates diverse values in the classroom, curriculum and/ or research; displays a commitment to diverse cultures, religions, abilities, gender identities, sexual orientations, and other areas of inclusion and perspective; makes the classroom accessible for and supportive of diverse learning styles; engages in equity, diversity and inclusion efforts in the campus community; uses innovative teaching methods to support students with special learning needs; and/or mentors underrepresented students or diverse populations of students, faculty and/or staff. The awardee receives $500 towards professional development funds or to go to their department.
Dr. Archambault was described by her nominator as going "above and beyond in all she does in and out of the classroom, with the utmost fairness, compassion, and integrity."
She has been active in applying for research and program-related grants and has been awarded over $45,000 in grant dollars over the course of the past four-plus years. Most noteworthy, she along with a colleague serve as the co-project directors for a $38,000 grant awarded to Southern by the Office of Veteran's Affairs in Washington, D.C., for the purpose of providing or facilitating the provision of adaptive sports opportunities for disabled veterans.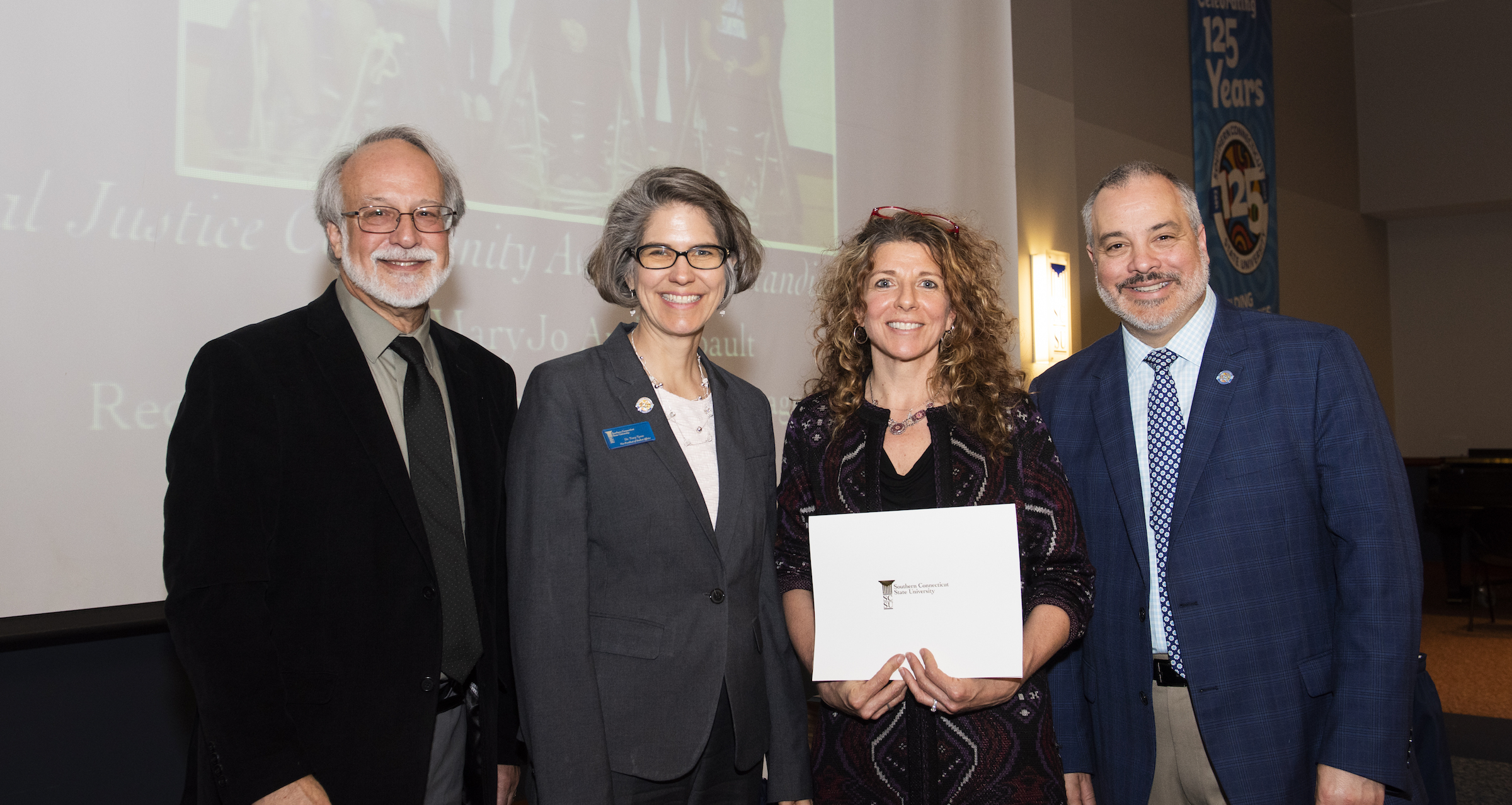 Recognizing a gap in service delivery for persons with disabilities, Dr. Archambault has been instrumental in the development of the Institute for Adapted Sports and Inclusive Recreation. Reflective of her research and areas of interest, the institute provides programming opportunities, education experiences, and advocacy services for individuals with disabilities, and conducts research and evaluation relating to adaptive sports and inclusive recreation.
Dr. Archambault also provides exemplary service to the Department of Recreation, Tourism and Sport Management; the School of Health and Human Services; and to the University through her active and varied involvement in numerous committees and board memberships. In addition, she engages in numerous student recruitment activities.
Dr. Archambault earned an Ed.D. at the University of Hartford and an M.S. at Southern Connecticut State University.