Winter finally arrived in Athens on Thursday. Swirling flakes of snow combined with a brisk wind made for a challenging early morning visit to the Acropolis of Athens. This ancient citadel sits on a rocky outcrop high above the city. Literally translated, Acropolis means "highest point in the city."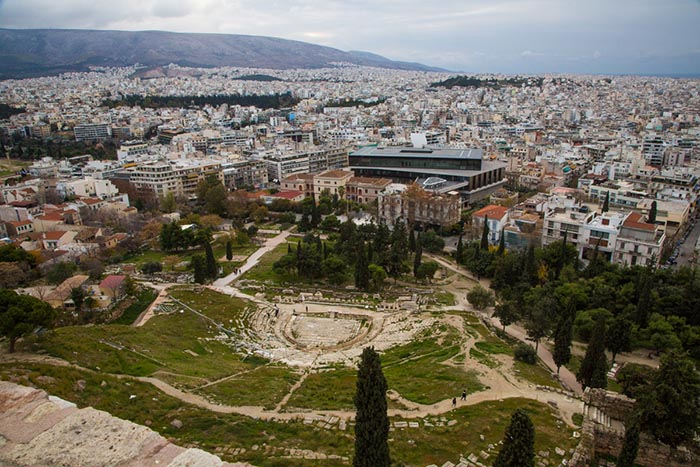 Its most famous ruins are from the Parthenon, which dates from about 447 B.C. Olive trees line the steps leading up to the ruins, which is only fitting since they provided the ancient Greeks with oil for heating, perfumes, and soaps, as well as food for their goats. Olives are still a major part of the Greek economy.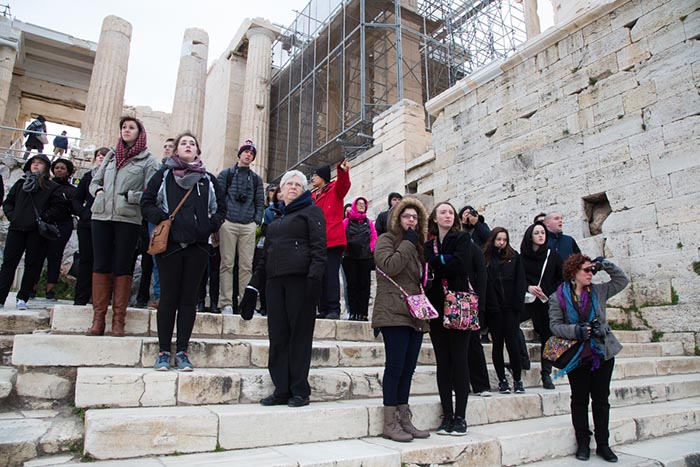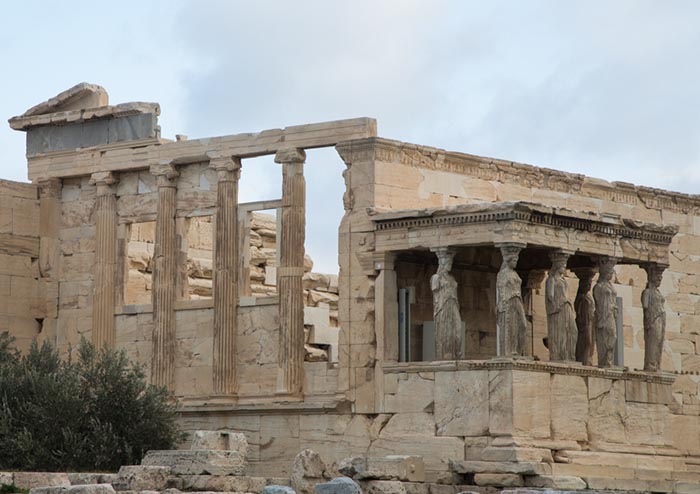 We walked up and around an area with the ruins of buildings from 2500 years ago. Enough of the buildings remain to make their grace and beauty clear.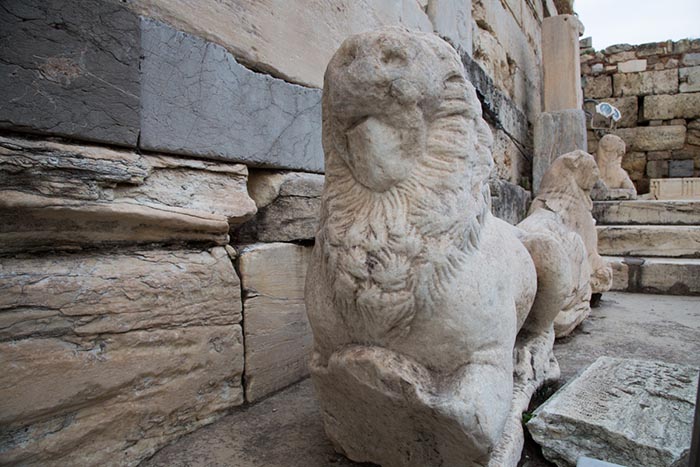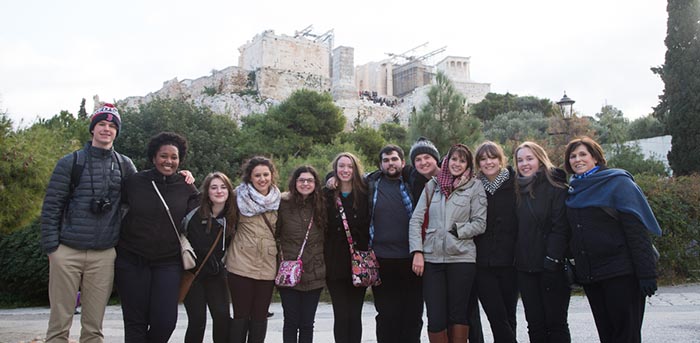 Many of the artifacts recovered from the site live in the Acropolis Museum; a visit is on the agenda for Saturday.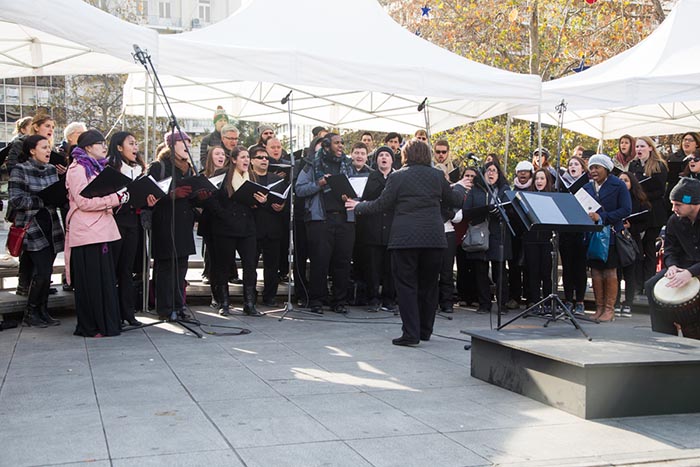 Next up was concert number two: an outdoor performance at Syntagma Square, a major public square in downtown Athens. The sun provided a brief respite from the cold, and the choir was in high spirits. Selections included a number of familiar holiday songs, and audience participation was encouraged. Balloon vendors and dancers dressed as cartoon characters contributed to the festive atmosphere.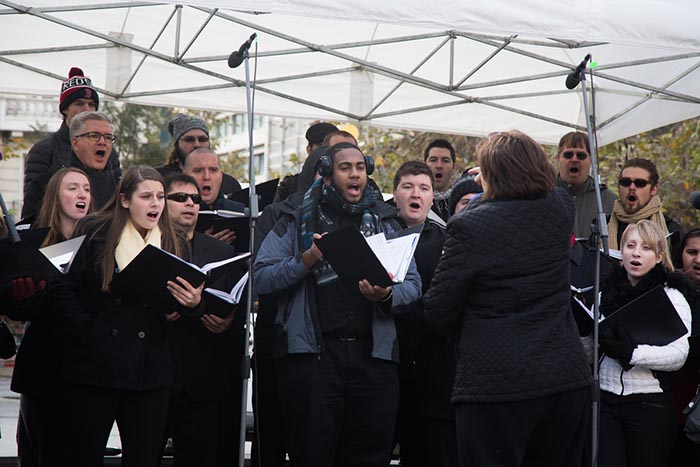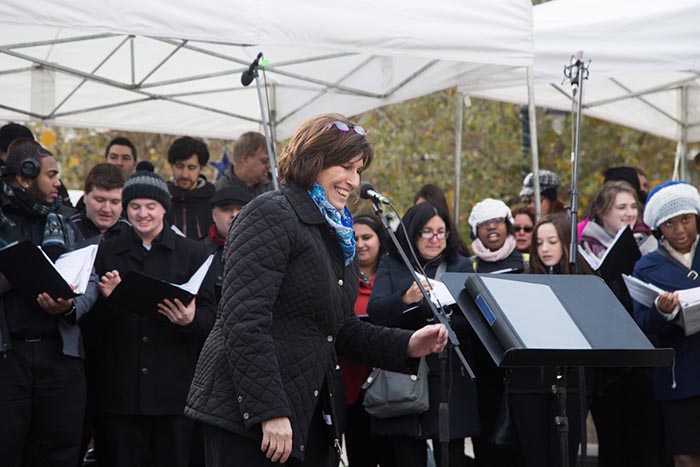 Then it was off to our New Year's Eve celebration dinner; a lively affair at a restaurant in the Plaka shopping district where were serenaded by guitar and bouzouki (an eight-stringed instrument). There was dancing and renditions of "In the Still of the Night" by several choir members.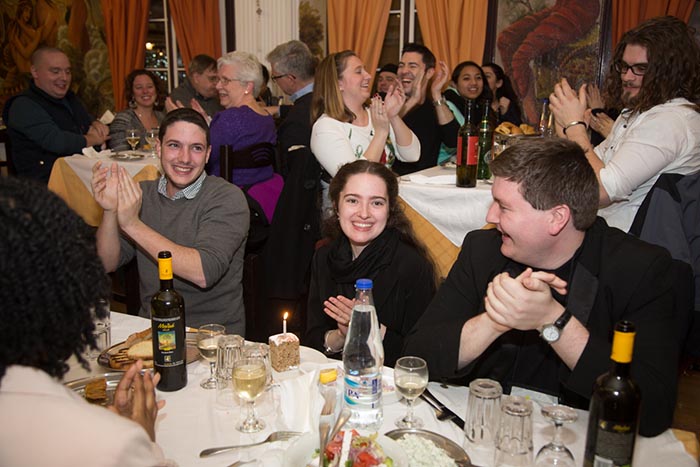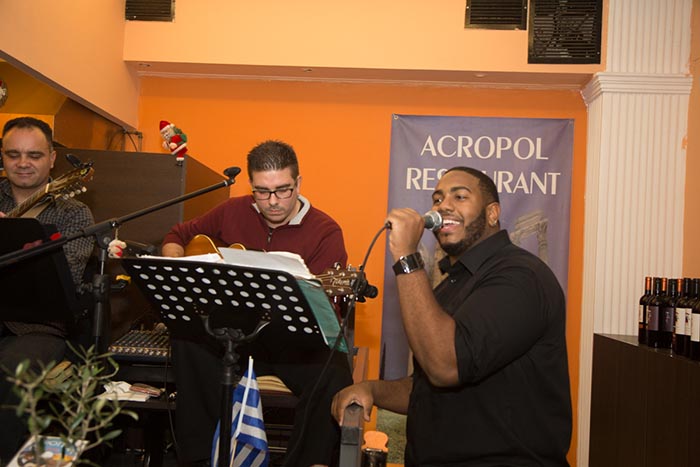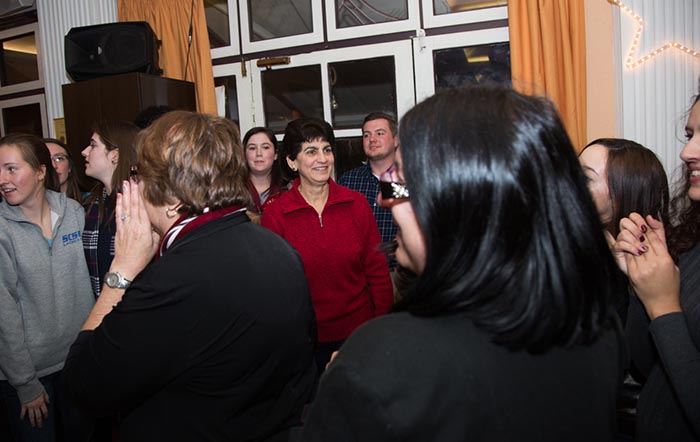 Photos from top: The Parthenon; A view from the Acropolis showing the Theatre of Dionysus, considered to be the oldest theatre in the world; choir members at the Acropolis; six figures of the Caryatid Porch of the Erechtheion; Venetian lions at the Beulé Gate; Honors College students with Terese Gemme at the Acropolis; Performing at Syntagma Square; Celebrating New Year's Eve and Mary Rose's birthday at the Acropol Restaurant.; President Papazian (center) joins in the dancing.