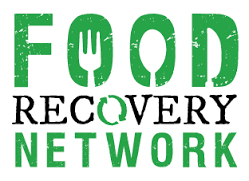 Ever wonder what happens to that sandwich in The Bagel Wagon that has reached the "best by" date on its label? Prior to this past summer, it would be thrown away, but now, foods that Chartwells can no longer sell when they reach that date no longer go to waste, thanks to the efforts of the Sustainability Office, Chartwells, and a dedicated student intern.
This past summer, Southern joined the Food Recovery Network, a national organization that supports college students recovering perishable and non-perishable foods on their campuses that would otherwise go to waste and donating them to people in need.  Heather Stearns, recycling coordinator, says that Chartwells hired a student intern, Ashley Silva, who is focused on sustainability, and has been working with her on a weekly food collection schedule. Each week, Silva makes the rounds to the Bagel Wagon, Davis Outtakes, and the North Campus Kiosk and collects perishable foods — including salads, sandwiches, yogurt, fruit, bagels, and hummus — that have reached their "best by" date. The foods would be thrown away when they reach that date, but they are still safe to eat. So after Silva collects them, they are donated to Connecticut Food Bank, a private, nonprofit organization that works with corporations, community organizations, and individuals to solicit, transport, warehouse and distribute donated food.


In addition to the food collected from campus Chartwells locations, fruits, vegetables, and herbs from the campus organic garden are harvested and donated to local soup kitchens such as the Community Dining Room in Branford and St. Ann's Soup Kitchen in Hamden. Pounds of produce such as squash, cucumbers, tomatoes, eggplant, various greens, corn, peas, potatoes, peppers, and basil, are donated on a regular basis. This fall, Southern donated almost 200 pounds of fresh produce that was grown at the garden, located behind Davis Hall.  Suzanne Huminski, sustainability coordinator, says that throughout the fall semester, between the garden and FRN efforts, over 600 pounds of food have been collected and donated.
To promote community awareness of hunger and food insecurity in Connecticut, students working on FRN at Southern organized a recent campus event called "Hunger 101," meant to be a conversation about food access and food justice in the state. The U.S. Department of Agriculture defines "food security" as "access by all people at all times to enough food for an active, healthy life." According to the Sustainability Office's website, over 14 percent — of New Haven County residents — nearly 123,000 people — are food insecure, and over 19 percent of all hunger-stricken residents are children.
To expand the university's food donation program, the Sustainability Office is placing permanent food donation boxes in the lobby of the Facilities building, in the Wintergreen building, and on the second floor of Engleman, outside of the FYE Office. Members of the university community are encouraged to donate non-perishable food items year-round. Donations from these collection sites will be brought to the Connecticut Food Bank in Wallingford each week. Stearns also encourages staff and faculty to bring food items to the Sustainability Office during the regular Swap Shop open houses.
Anyone interested in helping with FRN efforts on campus can call Silva in the Sustainability Office at (203) 392-7135.