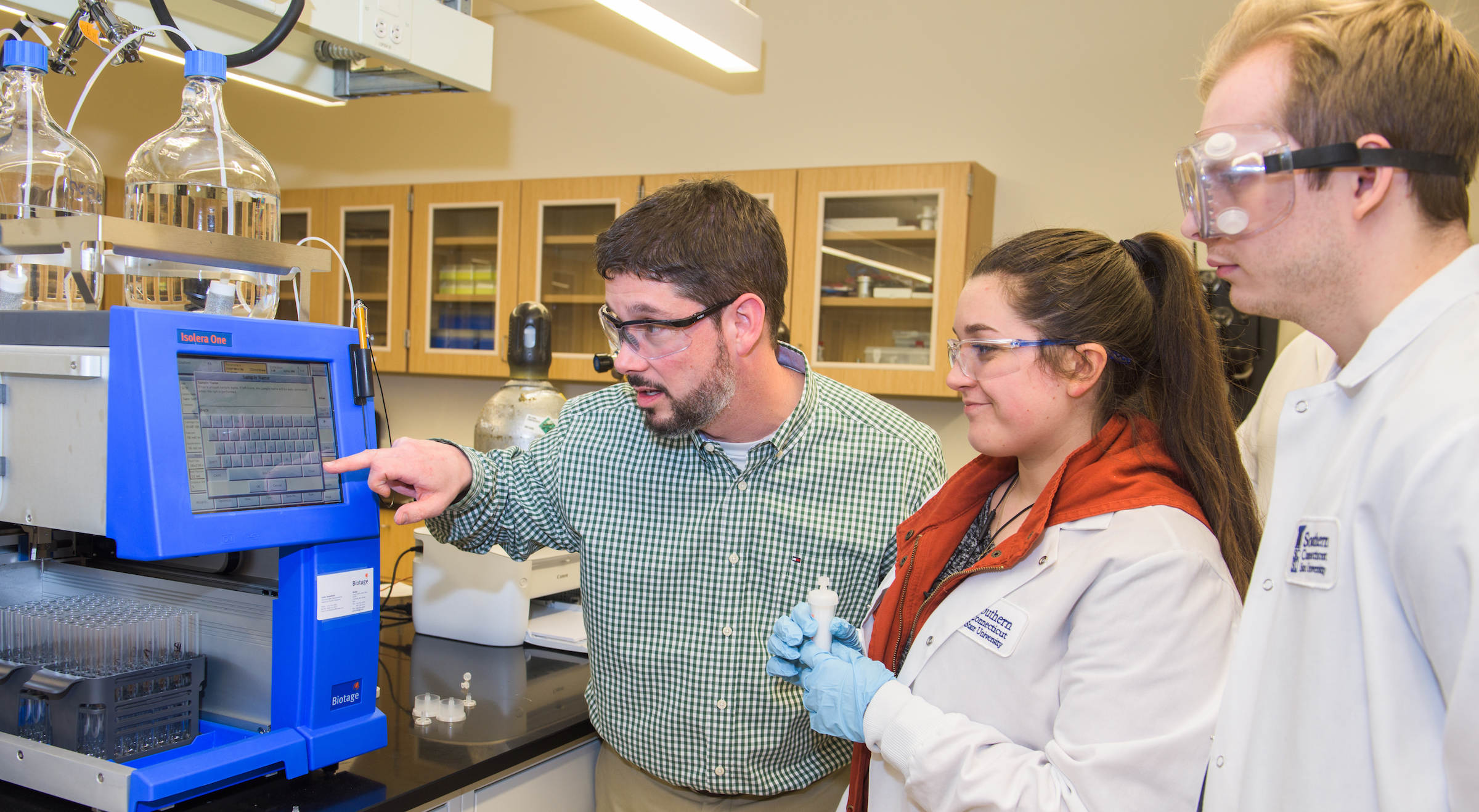 Celebration of Excellence: Undergraduate Research Assistants – Faculty Award Grant
2019 Recipient: Todd Ryder, Assistant Professor of Chemistry
About the award
This initiative, Undergraduate Research Assistants, is funded by the SCSU Office of the Provost. One grant of up to $3,000 is awarded to a faculty member to support one or more undergraduate research assistants to assist with said faculty member's research in any academic discipline represented on the SCSU campus. The purpose of this program is to support a research experience for undergraduates and also to support faculty research.
About the recipient
Todd Ryder, assistant professor of chemistry, is researching ways to identify novel compounds with antibacterial activity as potential drug candidates. As he writes, "most antibiotics have been found through screening of microbes found in the environment, for example, an approved drug called fidaxomicin is produced by Dactylosporangium aurantiacum subspecies hamdenesis that was originally extracted from a soil sample collected in Hamden." He also is interested in developing a new synthetic methodology with applications to the synthesis of these compounds.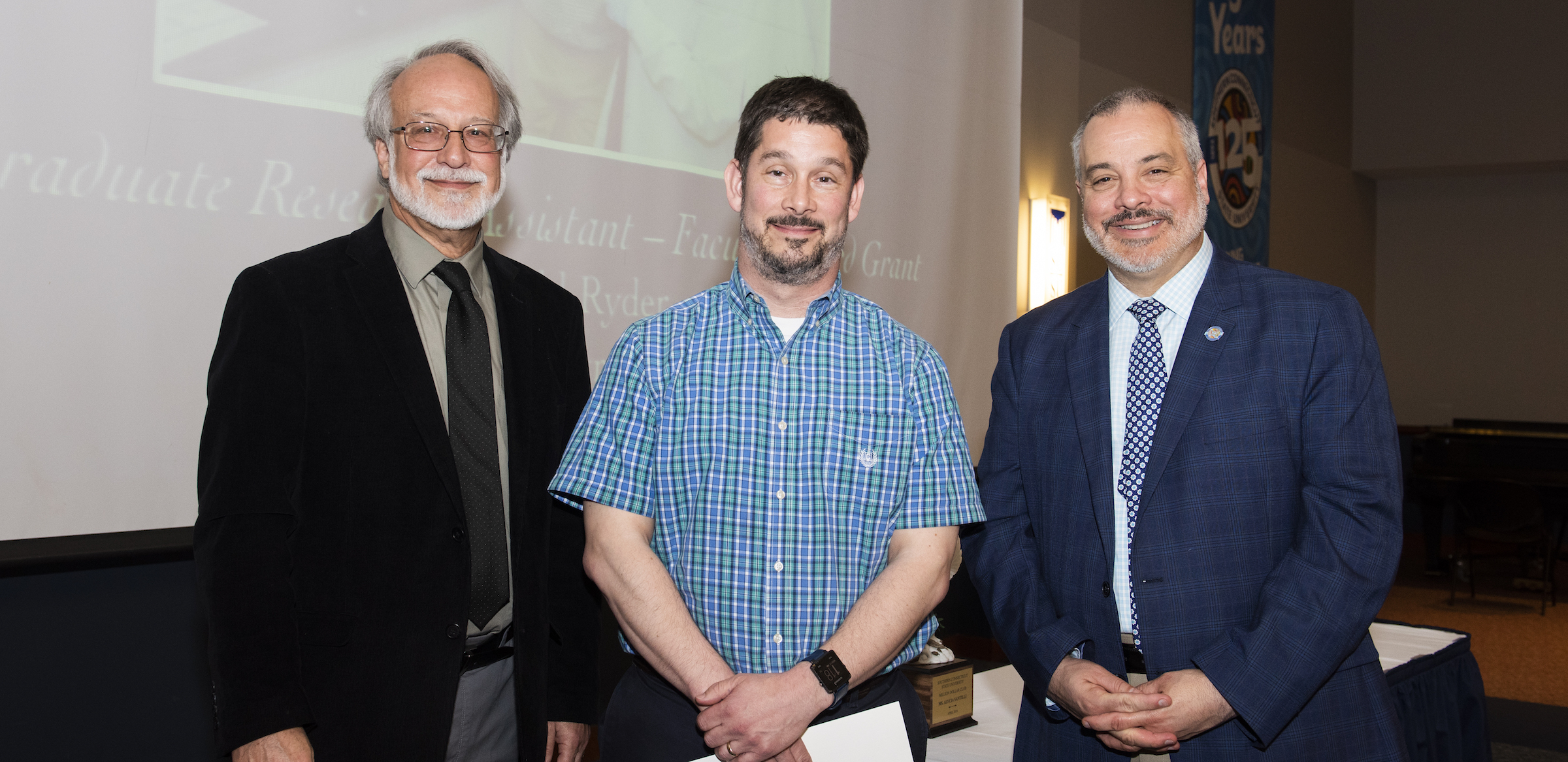 Dr. Ryder anticipates publishing a paper on incorporating the antibiotic extraction experiments in the undergraduate organic chemistry teaching lab sequence, as well as a paper on the antibacterial compound isolated from the Lysobacter strain if the upcoming mass spectrometry results suggest it is novel.
All of the results of the research will be included as preliminary data in a grant application to the National Institutes of Health R15 AREA program in the spring.
Professor Ryder received his Ph.D. in Chemistry from the University of Rochester; his M.S. in Chemistry from the University of Michigan; and his B.A. in Chemistry and Biology from Cornell University.