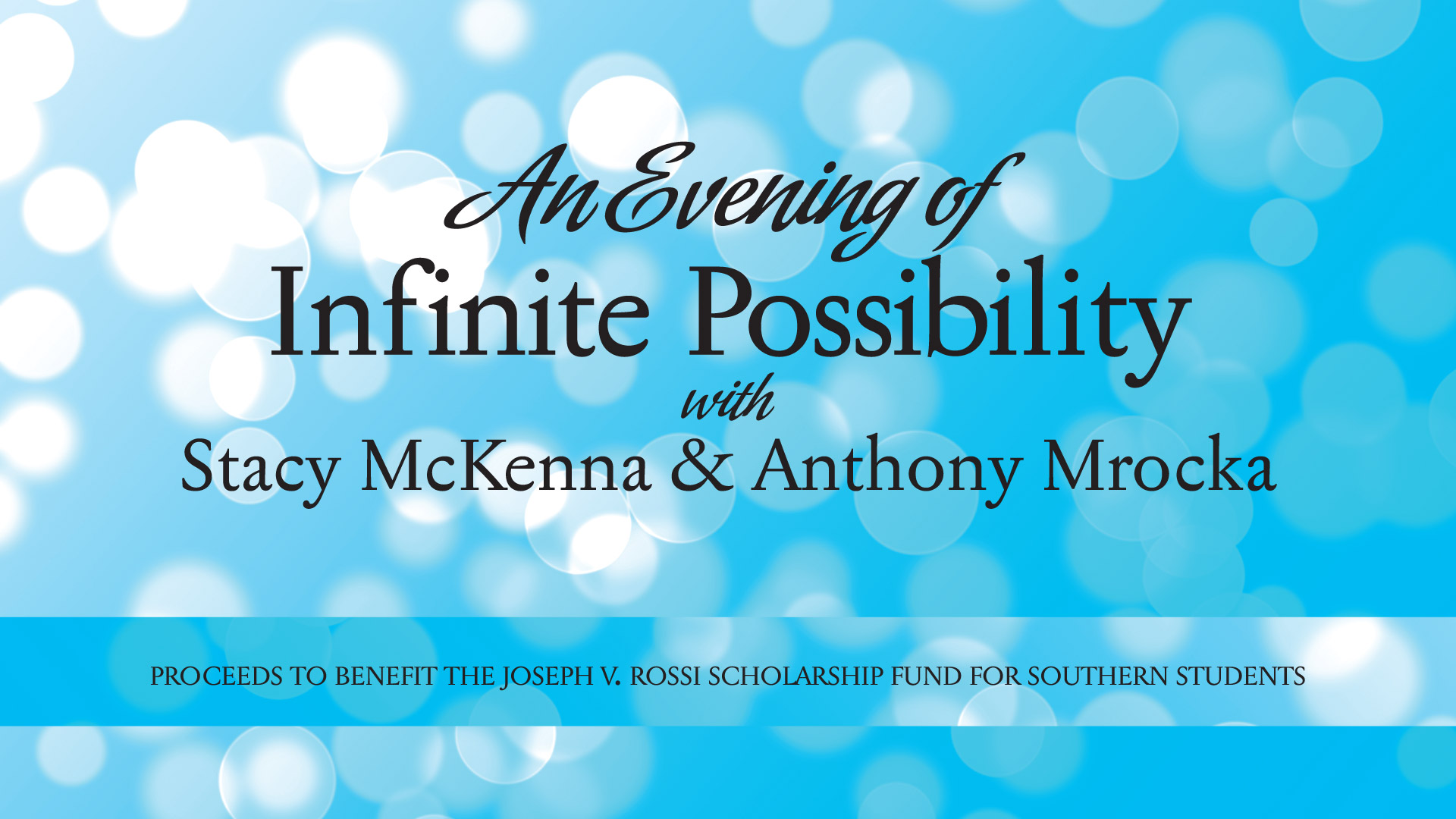 What's truly in our way of creating the life we desire? Are you ready to experience the freedom that comes with taking ownership of your life?
Evolving Soul presents "An Evening with Infinite Possibilities" with Stacy Mckenna and Anthony Mrocka on Tuesday, April 18, 2017 at 6:30 pm.
Esteemed Speaker and Executive Coach, Stacy McKenna will open up the evening followed by acclaimed Evidential Medium, Anthony Mrocka, who will talk about healing, bereavement, and connecting with loss.
Proceeds will benefit the Joseph V. Rossi Scholarship Fund. The event will be held in Southern Connecticut State University- Engleman Hall Room – C112.