Southern pride is running sky high, with Colleen Palmer, M.S. '90, 6th Yr. '93, and Jahana (Flemming) Hayes, '05, respectively named the 2016 Connecticut Superintendent and Teacher of the Year, and Megan Johnson, M.S. '98, 6th Yr. '99, honored as the 2016 School Counselor of the Year Connecticut state representative.
Johnson was among a select group of school counselors honored by First Lady Michelle Obama at the White House in January (Johnson is pictured above in the second row from the top, second from the left.).
Alumni librarians are feeling the love as well. Congratulations to Diane Brown, '95, M.L.S. '04, and Elizabeth G. Rumery, M.L.S. '05, two of only 10 librarians from throughout the nation to receive the "I Love My Librarian Award." The competition, which is overseen by the American Library Association, recognizes librarians who have transformed lives through education. Here's more on the honorees.
Connecticut Superintendent of the Year
Colleen Palmer, M.S. '90, 6th Yr. '93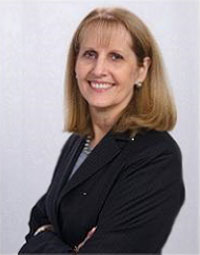 Superintendent of Weston Public Schools Colleen Palmer is no stranger to success. In Newsweek magazine's most recent rating of high schools in the U.S., Weston High was top in Connecticut and 47th nationally. Palmer, a 30-year education veteran has received personal accolades as well, including being named the 2016 Superintendent of the Year by the Connecticut Association of Public School Superintendents. "I have always loved being an educator, from being a teacher, a guidance counselor, a principal, an assistant superintendent, and a superintendent. In each of those roles you can positively influence the lives of children. I love my work," said Palmer, quoted in the publication Westport Now. In July, she will begin serving as superintendent for the neighboring town of Westport.
2016 Connecticut Teacher of the Year
Finalist for National Teacher of the Year
Jahana (Flemming) Hayes, '05
Social studies teacher, John F. Kennedy High School, Waterbury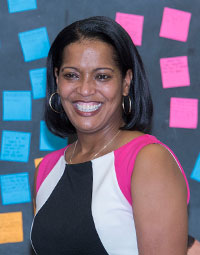 The first in her family to attend college, Jahana (Flemming) Hayes transferred to Southern after earning an associate degree from Naugatuck Valley Community College. Raised in Waterbury, she credits teachers with inspiring her to dream big. "Teachers exposed me to a different world by letting me borrow books to read at home and sharing stories about their college experiences," writes Hayes. After beginning her teaching career in New Haven, she returned to Waterbury where she has taught for the past 11 years. In addition to her classroom duties, she was the lead teacher for the district's after-school programming for seven years and is working to further minority teacher recruitment and retention. "I've been telling my students for years that excellence happens here every day. Our students need to know that they have value and can make a difference in the world. This honor makes that real for them," says Hayes. She is one of only four finalists for the National Teacher of the Year Award, which will be announced in April.
2016 School Counselor of the Year State Representative for Connecticut
Megan Johnson, M.S. '98, 6th Yr. '99
King Philip Middle School, West Hartford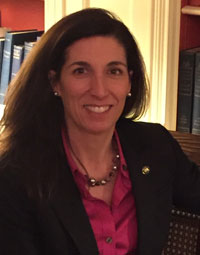 Megan Johnson kicked off the year in high style. Named the Connecticut state representative for the 2016 School Counselor of the Year program, Johnson was among a select group honored at the White House and a black-tie gala held at Washington, D.C.'s historic Union Station. "Going to the White House was an amazing experience," says Johnson. "It was so nice to see our profession be publicly recognized and appreciated by the First Lady." Johnson was raised in a family of educators. Her father, David Fox, is a retired history teacher and her mother, alumna Rosemary Fox, '69, M.S. '72, also taught before becoming a school counselor. At Southern, Johnson worked as a graduate assistant while pursuing her studies. She credits Professor Emeritus of Counseling and School Psychology Michael Martin, for his mentorship. "His belief in me as a professional helped me gain the confidence I needed to pursue my career and is something I will never forget," says Johnson, who earned this most recent honor after being named the 2015 School Counselor of the Year by the Connecticut School Counseling Association.
I Love My Librarian Award
Elizabeth Rumery, M.L.S. '05
Library Director, University of Connecticut Avery Point Campus, Groton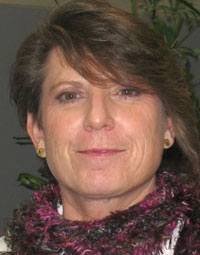 Librarian Elizabeth Rumery has rolled out the welcome mat for students and the community, says Sue Shontell, executive director of the New London Housing Authority, (NLHA), which provides housing opportunities for the elderly, those with disabilities, and low-income families. In addition to welcoming NLHA families and staff at on-campus events, Rumery has encouraged her students to learn the joys of giving back. "She has made the library not only a place of academic learning and support, but a place to learn life lessons as well," says Shontell. Interested students have attended a presentation by Edward Epps, a representative from the Department of Housing and Urban Development, Washington, D.C., and collected cellphones for victims of domestic violence. On campus, Rumery has worked to enhance the library's physical space and fostered collaborations with veterans, the Rainbow Center, and the writing center. She's also created a "safe space" in the library, where students grappling with problems and issues will be connected with the appropriate help and resources.
I Love My Librarian Award
Diane Brown, '95, M.L.S. '04
Branch Manager, Stetson Branch, New Haven Free Public Library (NHFPL)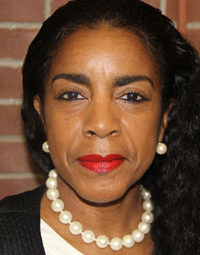 When members of a recent focus group were asked to describe what they loved most about the Stetson Branch library in New Haven, their answer was lightning fast: "Miss Diane!" Many echo their enthusiasm for Diane Brown, who is widely credited with transforming the library into a safe, nurturing oasis for the inner-city Dixwell neighborhood — an area burdened by poverty, high unemployment, and low literacy. Working with the Connecticut Center for Arts and Technology, for example, she helped establish an afterschool tutoring program for Lincoln Bassett School as well as a satellite branch library within the school. Other initiatives she's helped forward include family nights, health fairs, the International Festival of Arts and Idea's Pop-Up Festival in the Dixwell neighborhood, and much more. Dawn La Valle, director of the Division of Library Development for the Connecticut State Library, who nominated Brown, notes: "Her commitment to the community she was born and raised in is unbreakable, and it goes well beyond the walls of the library."