Southern Connecticut State University women's basketball all-time greats Mary Anne O'Connor, '75, and Susan Rojcewicz, '75, were honored by the Naismith Memorial Basketball Hall of Fame as members of the 1976 United States Olympic team that was enshrined on Saturday, Aug. 12, 2023. The event marked the first time that a women's team was inducted into the Hall of Fame.
The event was recently featured by Hearst Media Group writer Maggie Vanoni in the New Haven Register.
O'Connor and Rojcewicz competed in 1976 on the first-ever women's Olympic team, which won a silver medal, after starring for Southern Connecticut until their graduation in 1975. O'Connor and Rojcewicz were part of legendary head coach Louise O'Neal's squads that reached the AIAW Final Four in 1973, 1974, and 1975. Named to the 1974 U.S. National team, O'Connor and Rojcewicz helped the team to the 1974 Pan American Games gold medal before winning silver at the Montreal Olympics in 1976.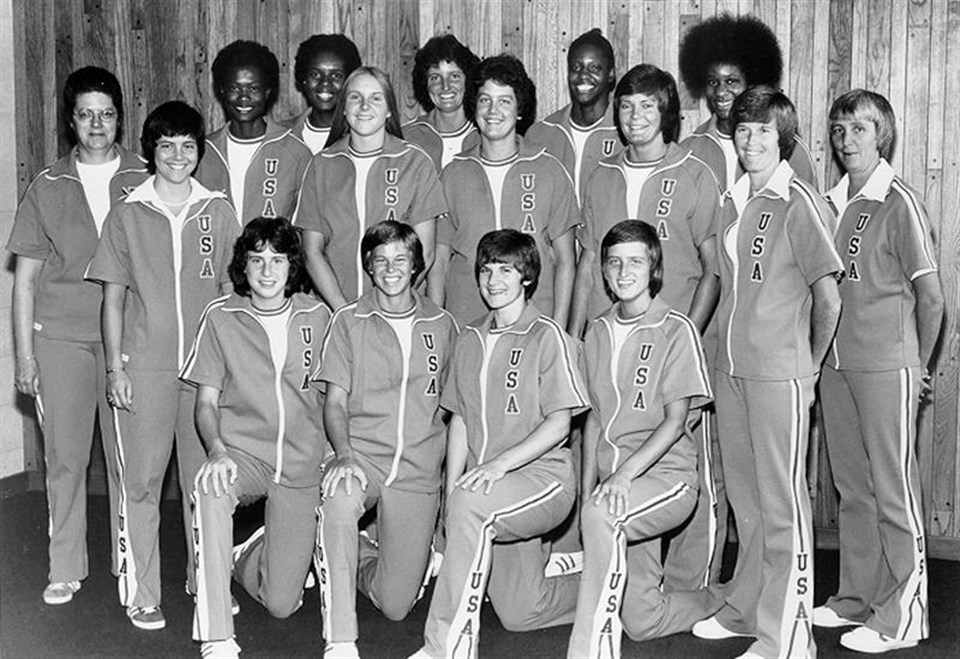 O'Connor was inducted into the Southern Connecticut State University Athletics Hall of Fame in 1987. At Southern, she helped lead the Owls to third-place finishes in the AIAW Division I basketball championships in 1973 and 1974 and to fourth place in 1975. She was a preseason All-American pick in 1974-75 and earned Southern's Outstanding Scholar-Athlete Award in 1975. She went on to play basketball in France, leading her team to eight French Cup championships in nine seasons, and was named France's Sportswoman of the Year in 1985. She was inducted into the Connecticut Women's Basketball Hall of Fame in 1988.
Rojcewicz was inducted to the SCSU Athletics Hall of Fame in the following year, 1988. In addition to her contributions to Southern's AIAW semi-finalists teams, Rojcewicz was also a standout on the field hockey and softball teams. She was later inducted into the Women's Basketball Hall of Fame in 2000. 
Located in Springfield, Mass., the Naismith Memorial Basketball Hall of Fame is home to more than 300 inductees and more than 40,000 square feet of basketball history.