World Languages and Literatures Professor Pina Palma and Associate Professor of Photography Jeremy Chandler recently returned from the rich cultural region of Tuscany in Italy with a group of students who were studying literature and photography as part of a Southern summer study-abroad program. The professors held classes in the picturesque village of Montepulciano and led students on excursions to Rome, Florence, Siena, Arezzo, and Cortona. To document their student's work and the experiences of the group, Palma and Chandler created a Tumblr site : scsutuscanystudyabroad.tumblr.com/
Students were taking ART 369 – The Photographic Travel Journal or LIT 488 – Seminar in World Literature. Some were also enrolled in Italian language courses at the group's host institution, Il Sasso Italian Language School. Each course considered the other with regard to thematic content, as the professors' goal was to fuel creative output, whether through writing or visual art. The Tumblr blog was created to document the group's travels and highlight student work. In addition to viewing iconic and historically important artworks in Rome, Siena, Florence and Arezzo, the group visited an international photography festival in Cortona.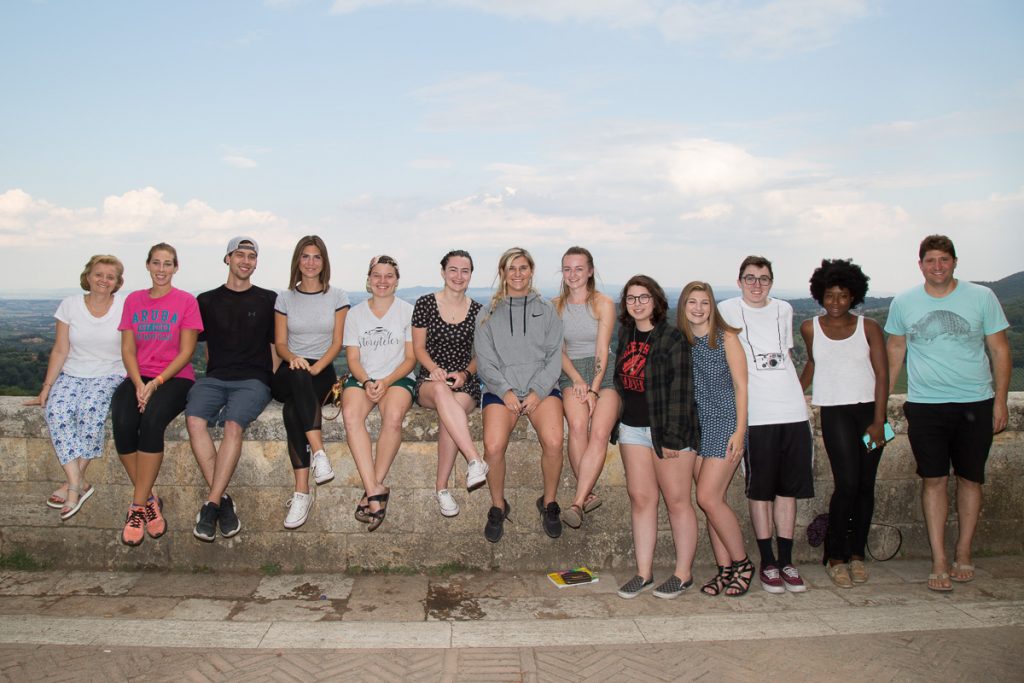 ART 369 – The Photographic Travel Journal is a studio art course, which utilizes digital photography, written text and photographic collage, toward the creation of an illustrated travel journal. Students learn the technical fundamentals of digital photography, as well as creative strategies for incorporating their photographs into a journal format. They then document the places and people they encounter in order to gain a deeper understanding of their experiences.
LIT 488 – Seminar in World Literature focuses on Italian cities and culture as depicted in works by European and Italian authors. For this course students explore, analyze, and compare the authors' perspectives while also juxtaposing and examining those perspectives with regard to their own as they journey through the cities — Rome, Florence, Siena, Arezzo/Perugia — that are included in the Montepulciano program.