Southern's School of Graduate Studies recently expanded its portfolio to include research and innovation, to form the new School of Graduate Studies, Research, and Innovation (GSRI). "There are many exciting new initiatives at Southern," says Christine Broadbridge, dean of GSRI as well as a physics/engineering researcher with expertise in nanotechnology and the education director for a National Science Foundation Center of Research Excellence at SCSU/Yale.  "We have a new president, a new provost, and a new strategic plan. Innovation is a big part of that plan."
But how to define "innovation"? Broadbridge, who previously established the Office for STEM Innovation and Leadership (STEM-IL), points to innovation as the common theme between GSRI and STEM-IL. One of her goals, she says, is to engage in dialog with the internal and external communities to ask the questions, "What is innovation?" and "How does Southern define innovation?"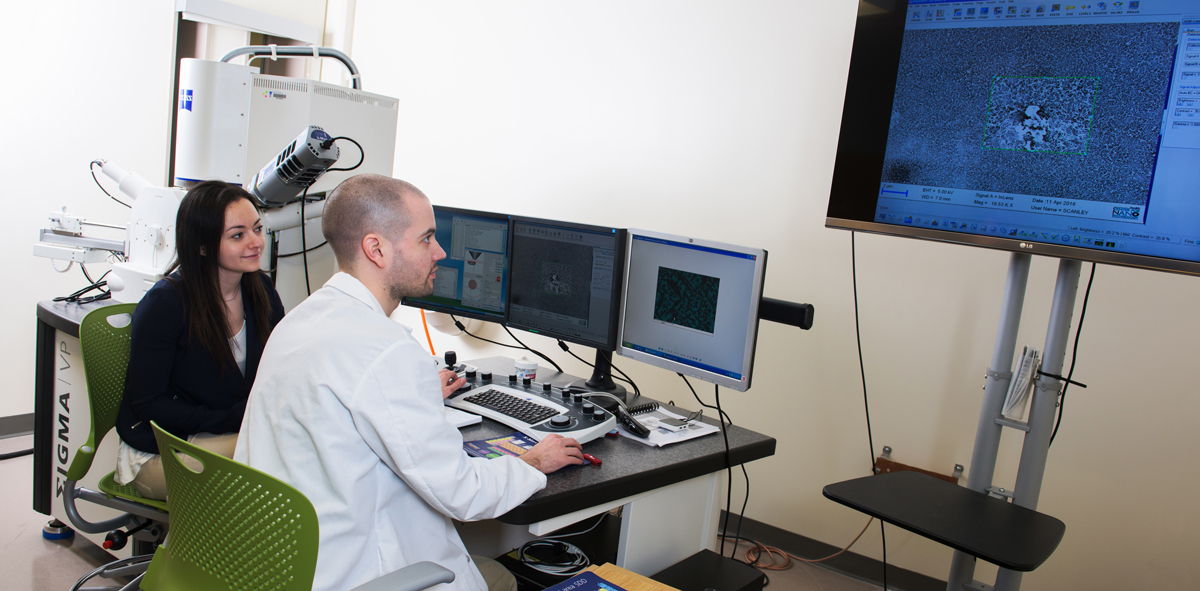 To begin the conversation, in May GSRI hosted a panel discussion at Southern on the Green to look at innovation in business and industry. This first "Defining Innovation" event was held in partnership between GSRI, UCONN School of Engineering, and the UConn School of Business. The panelists included representatives from a few companies listed by Forbes Magazine as among the World's Most Innovative Companies:
From Alexion in New Haven: Rachael Alford, Vice President, Global Product Development
From Medtronic: Danyel Racenet, Director of Research and Development
From Assa Abloy: Amy Vigneux (Vigo), Director, Sustainable Building Solutions
"We started with experts – those that are in the trenches," Broadbridge explains. The panel's goal was to begin defining innovation for industry, and specifically Connecticut's industry. "People at SCSU have been innovative for a long time," Broadbridge says, "but how do we foster and encourage it? How do we teach students to be innovative as they move forward into their careers?  How do we most effectively reward and celebrate the innovations of our faculty, students, staff, and community? "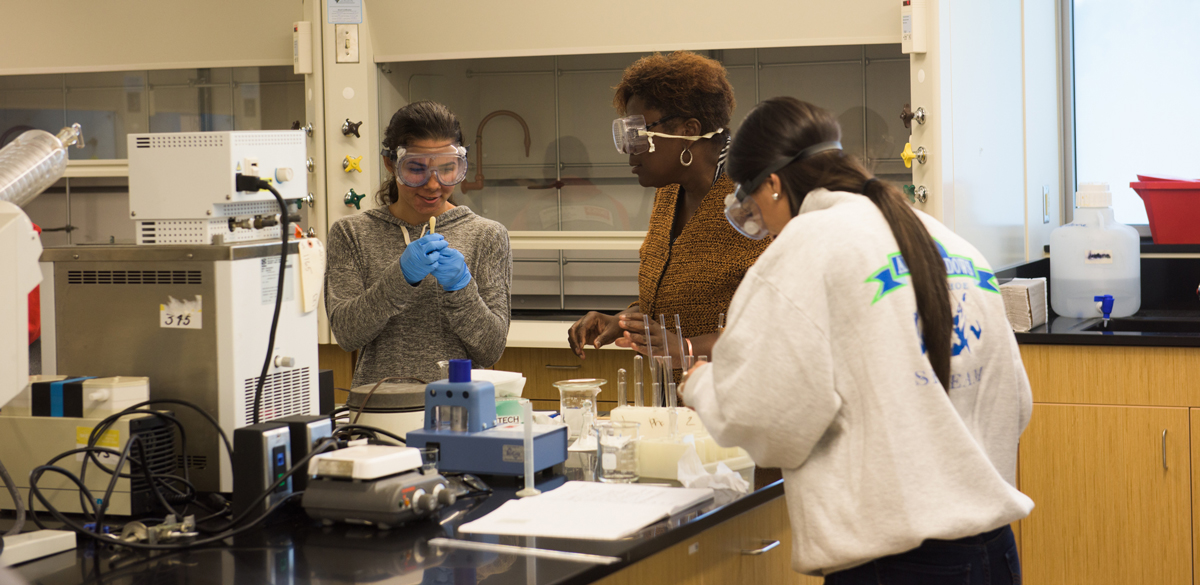 Essentially, she says, innovation is about collaboration and partnership – getting people to think about things in a way that they haven't thought of before, and encouraging communication. Broadbridge has brought in an entrepreneur-in-residence, Deborah Santy, to help facilitate events around innovation and to help create partnerships with groups in the community. Santy says innovation is "anything new and different, and Christine has always been doing that." She points to the SCSU BioScience Academic and Career Pathway Initiative (BioPath) and Southern's systemwide Center for Nanotechnology as examples of innovation. Santy is working closely with industry to create curriculum that addresses its needs, while also helping students form partnerships with business.
She, along with Suzanne Huminski, who leads the Sustainability Office on campus, were organizers of the Innovation Connection event, as well as Robin Ann Bienemann, entrepreneur-in-residence at the UConn School of Engineering and the UConn School of Business. Huminski says that incorporating innovation into the classroom is best when it involves a process with protocols, as it does with business and industry. Innovation is about problem solving, she says, so the university needs to think about it educationally and offer programs that meet the needs of students.
Huminski makes the point that sustainability is at the intersection of multiple disciplines, and requires  innovative solutions to succeed. Fostering successful and scalable sustainability solutions means interdisciplinary collaboration, and asking what each discipline can bring to the table to solve sustainability challenges of many different types. She adds that students can benefit by learning to be innovative and how to create partnerships in their future careers.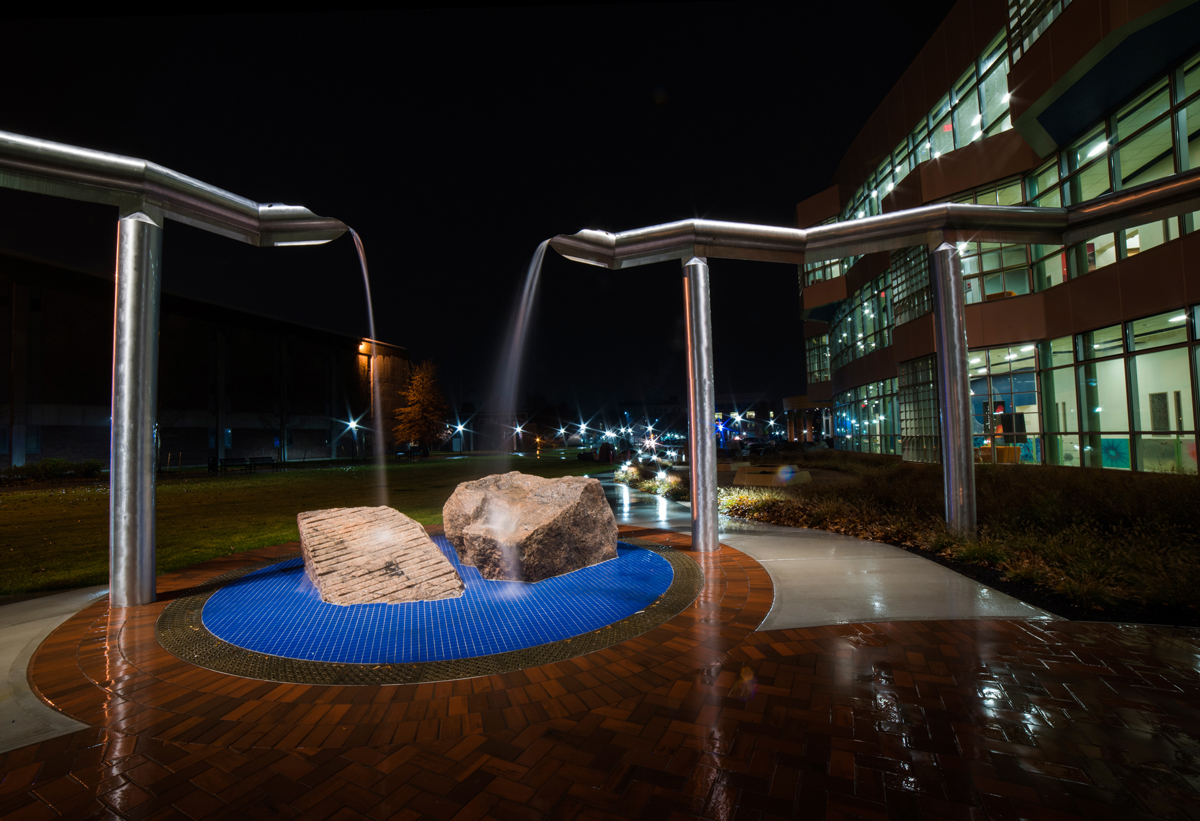 Both Santy and Broadbridge also emphasize that innovation is all about partnerships and collaboration. Previously, Santy was executive director of Connecticut's SBIR (Small Business Innovation Research) office, which worked with all the small businesses in the state and large businesses to bring innovation to Connecticut. Santy says that based on her experience, "I believe that every innovation I've seen involves partnership."
Broadbridge is looking at continuing to define innovation and what it means at Southern. She points to the new Academic and Laboratory Science Building, designed as a collaborative, innovative space, as well as a new space in Buley, adjacent to the GSRI offices, designed for student collaboration. "We're about initiatives that foster innovation and deliver it for our institution," Broadbridge says. "I believe that there are many different types of innovation, depending on the context, and an infinite number of applications."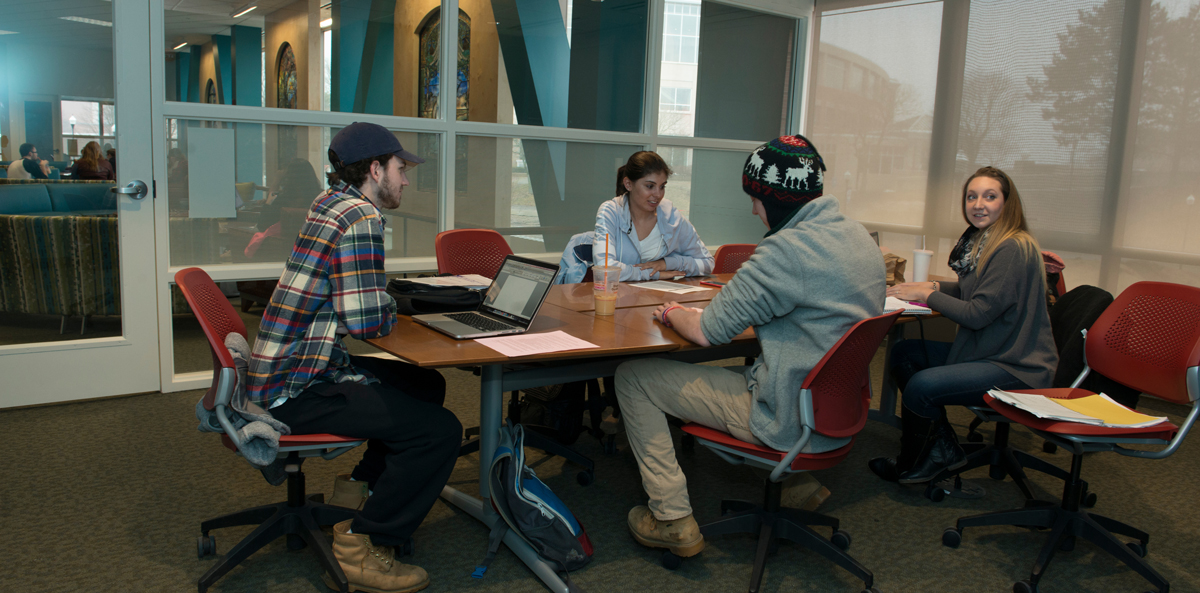 From innovation in education to government, from healthcare to business, the resulting impacts on our society are without limit, Broadbridge says. "Innovation is a key driver for prosperity, opportunity, and growth in all sectors, and Southern is primed to become a regional leader in educational innovation through partnerships."