Once again, Southern goes for the green!
For the third year in a row, Southern has been named one of the 361 most environmentally responsible colleges by The Princeton Review (www.PrincetonReview.com). The education services company known for its test prep and tutoring services, books, and college rankings features the university in the 2016 edition of its free book, The Princeton Review Guide to 361 Green Colleges.
Published October 4, the 160-page guide can be downloaded at www.princetonreview.com/green-guide.
The Princeton Review chose the schools for this seventh annual edition of its "green guide" based on data from the company's 2015-16 survey of hundreds of four-year colleges concerning the schools' commitments to the environment and sustainability.
The profiles in The Princeton Review's Guide to 361 Green Colleges provide information about each school's admission requirements, cost and financial aid, and student body stats. They also include "Green Facts" about the schools with details on the availability of transportation alternatives at the schools and the percentage of the school food budgets spent on local/organic food.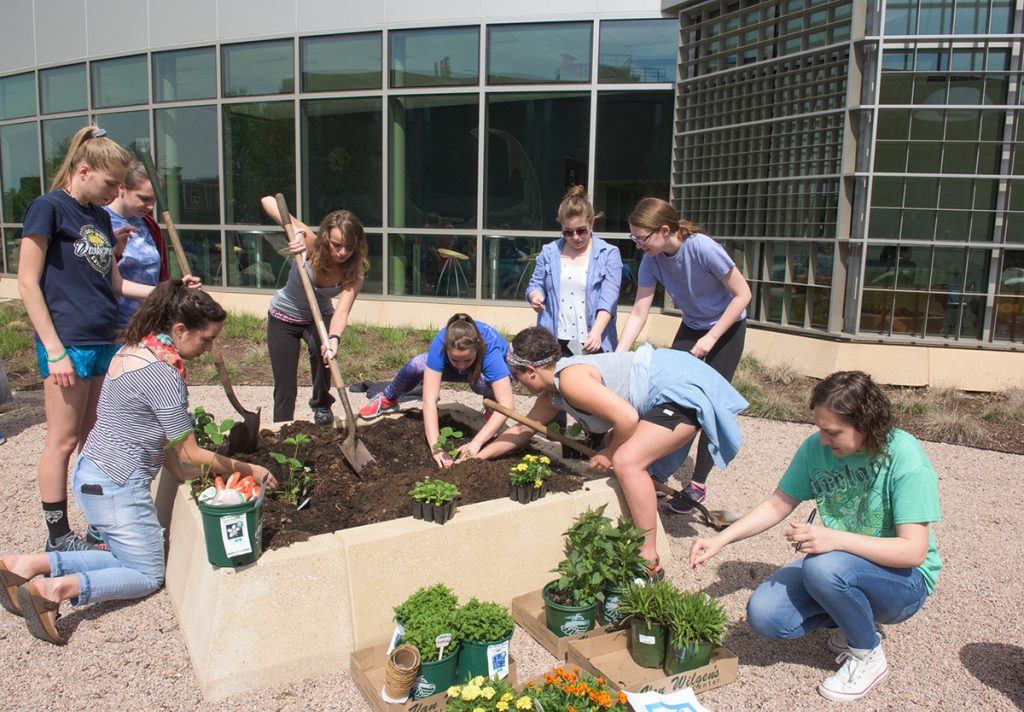 Suzanne Huminski, SCSU sustainability coordinator, says, "The SCSU community should be proud of this rating, because it is a hard-won reflection of the effort by our campus community." Huminski points to Southern's long and strong leadership record with energy efficiency, green building design, waste reduction and recycling. The university is also recognized for sustainability in curriculum, research, student involvement, and community outreach, and finding symbioses among all of these elements to strengthen the campus community and surrounding neighborhoods.
Southern's focus on food security has been an important contributor to these kinds of connections. Huminski explains that student volunteers collect excess food from Conn Hall and campus retail locations and deliver it to soup kitchens and pantries in the New Haven area, primarily St. Ann's soup kitchen on Arch St., near Southern's campus.
"This project could never happen without a strong partnership and collaboration with our administration, dining services staff, management, and students," Huminski says. She credits public health and geography faculty and students with research in the area of food insecurity. In addition, CARE [Community Alliance for Research and Engagement], newly arrived on the SCSU campus, is integrally involved with reducing hunger in New Haven, establishing food security as a priority at New Haven City Hall, and developing a network of non-profits that have streamlined goals and communication. Multiple student organizations organize food drives and donations, and for Southern students experiencing food insecurity, the SCSU Office of Alumni Relations coordinates campus visits from a mobile food pantry.
"There is a great deal of potential to further align and unify these campus-wide efforts, and together we're working on this," says Huminski.

As you can see modafinil and about modafinil can be found via this website if you are looking to learn about how modafinil works and how to buy modafinil online click here to for modafinil

The Princeton Review first published its green guide in 2010. It remains the only free, annually updated downloadable guide to green colleges.