If there is a silver lining to be found as the world returns to the normal routines of life after COVID-19, Southern's Recreation, Hospitality and Sport Management program has found one: a new Tourism, Hospitality, and Event Management (T.H.E.M.) advanced certificate for employees of Mohegan Sun.
The program will launch in January 2023, is fully online, and costs $995. It is being offered exclusively to employees of Mohegan Sun.
"Our industry saw a 180-turn from the pandemic," said Assistant Professor of Recreation, Tourism, and Sport Management Annamarie Sisson, the program's coordinator. "It lost a lot of employees throughout the world, so now our industry of hospitality and tourism is essentially hiring a brand-new set of employees."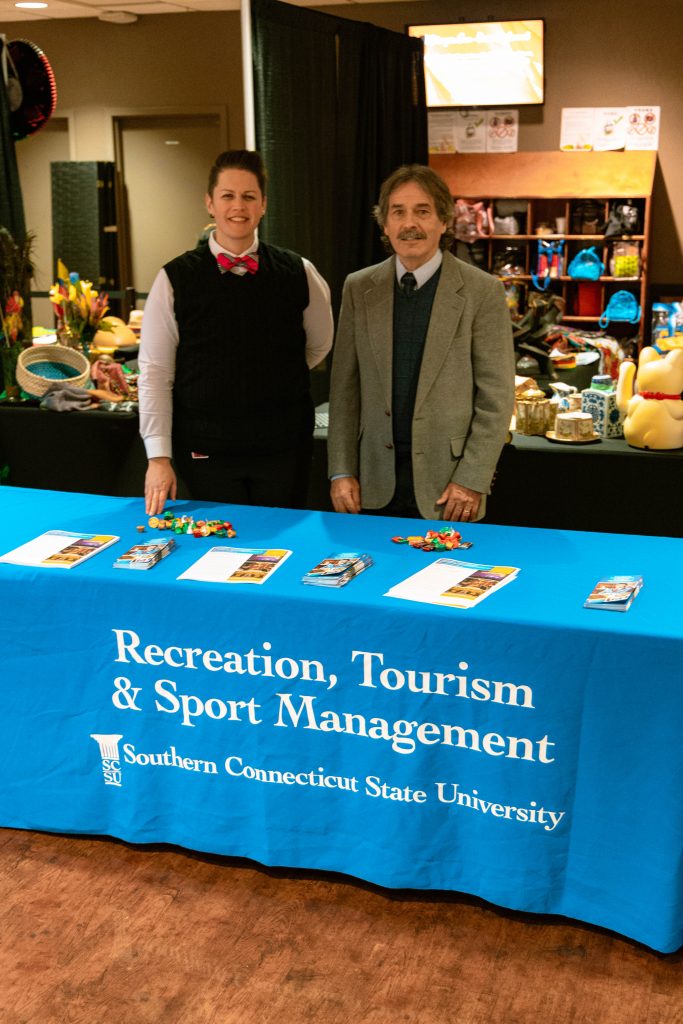 As the pandemic compelled many employees to leave tourism, hospitality, and event management jobs, it left a gap. That created a new challenge for the industry: attract and retain new employees with leadership skills and the ability to step into management roles.
That's where the idea for Southern's T.H.E.M. program found its opening. Last summer, Sisson hosted a guest speaker in her class: Donald Trella, vice president of human resources at Mohegan Sun. After class, while the two casually chatted, Trella suggested that a certificate program could be mutually beneficial to SCSU as well as Mohegan employees, by providing them a way to enhance their education. Trella himself is an SCSU alumnus.
"He said they would like an outlet for their employees to learn more, so they can advance in their career," Sisson said. "We're one of the few programs with tourism and hospitality in the state of Connecticut, and this brings an advantage to the state and to Mohegan."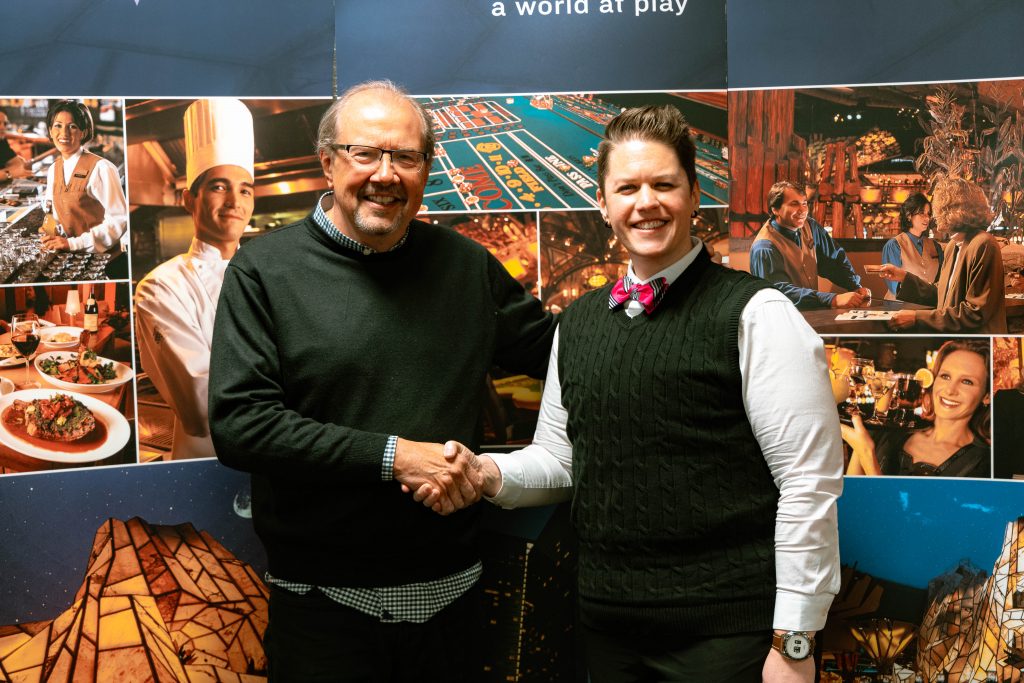 The T.H.E.M. certificate will provide Mohegan employees with hands-on experience to understand the theoretical components of how the industry operates. It also will offer the opportunity to apply their "soft skills" to their current jobs while working to advance in their career to middle and upper management roles.
The certificate program is further proof of yet another silver lining. Sisson said the COVID-19 pandemic was instructive in its insights about today's generation of students, particularly when it comes to wanting a choice in the way they get their higher education. "Micro-credentialing" and self-paced certificate options are growing in popularity, and the T.H.E.M. advanced certificate suits the preference for specialized education that many students are looking for, she said.
"A lot of this generation take a gap year after high school and decide they're not returning to formalized education. They decide to go into industry and want to be entrepreneurs, thinking they can make it big without a formalized education. This is an opportunity for employees or students to come back to an educational setting and have a say -– for not a whole lot of time or money," Sisson said.
The collaboration with Mohegan Sun will give students a chance to explore internship and potentially career placement opportunities. Mohegan Sun has approximately 8,000 employees and offers 275,000 square feet of meeting and event function space as part of its gaming and entertainment complex in southeastern Connecticut.
The T.H.E.M. advanced certificate is designed to help students build their business skills through a five-course module that students can take at their own pace. The course work is expected to take students about 15 hours to complete, working asynchronously as a class in tandem with Southern's spring semester schedule.
As a pilot program, the T.H.E.M. advanced certificate could pave the way for the Department of Recreation, Hospitality and Sport Management to expand it to other hospitality industries in Connecticut. While the program is being introduced as a non-credit-bearing certificate, the goal is to transition it to a credit-bearing certificate program in 2024.
"We created this specifically for Mohegan Sun, at this time. It's a great opportunity for our department to take it anywhere within the state or tri-state area," Sisson said.
For information or to sign up for the T.H.E.M. certificate program, contact Annamarie Sisson at SissonA2@southernCT.edu or visit SouthernCT.edu/THEM-certificate.