The Surgeon General of the United States, Dr. Vivek Murthy, moderated a recent panel discussion with university students on youth mental health, community, and social connection at Southern Connecticut State University. Students from other New Haven-area colleges including Gateway Community College, University of New Haven, and Yale University were also in attendance.
Before the panel, Murthy gave a brief overview of the varying themes of the night, including social connection and loneliness.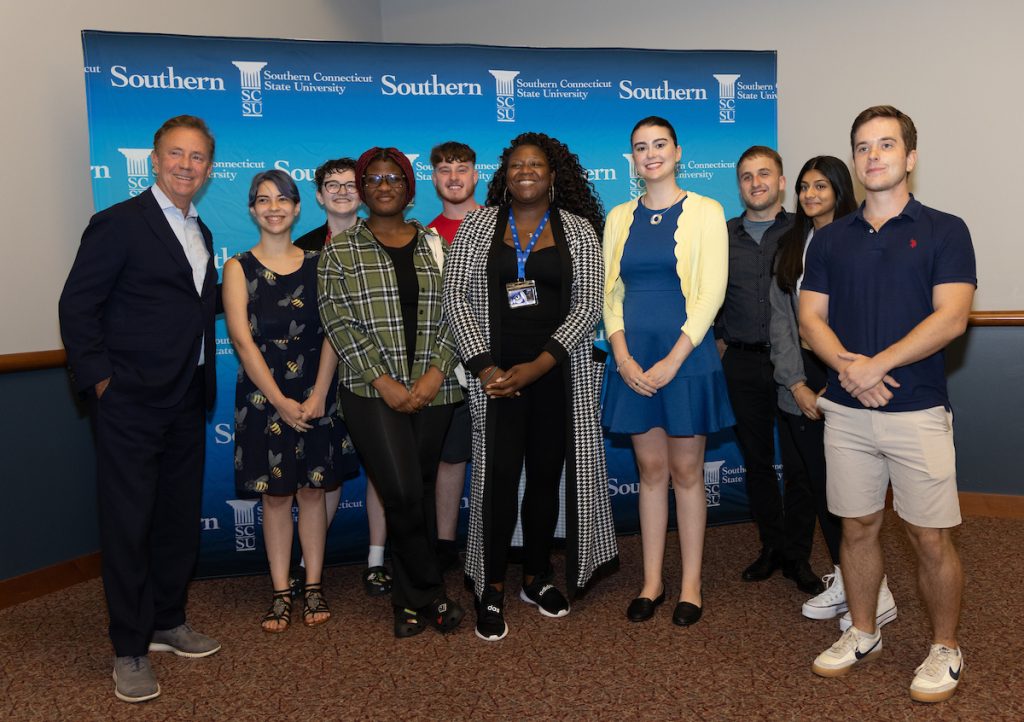 "We were designed to connect with one another," said Murthy.
In addition to the panel discussion, the Surgeon General led an interactive exercise designed to encourage students to foster connections with those around them. The exercise, which was a "conversation on your feet," asked students to respond to a series of questions — was it easy or hard to make friends on campus? Did they want more social connection or were they satisfied? — by moving to one side of the room or the other. Murthy then led a discussion with students to see why they chose one side over the other.
Following the activity, Murthy moderated a student panel discussion where students from Gateway Community College, Southern Connecticut State University, University of New Haven, and Yale University answered questions on mental health and social connections.
"I leave here optimistic about our chances for doing better when it comes to youth mental health. Not only was it clear that the students I met with were open and willing to talk about their mental health struggles, but they were also open about their struggles with loneliness and isolation," said Murthy.
Both the CT Examiner and New Haven Register reported on the visit.