At first glance, Amanda Prescott has an unconventional social media aesthetic: scary clowns, ugly wounds and terrifying creations based on guts and gore are her trademarks.
The injuries aren't real, but they are completely photorealistic and meticulous to the bone.
Prescott, a senior communications and media studies major from Ansonia who is graduating this month, is a self-taught special effects (SFX) artist, and master of all things creepy and scary.
"I can definitely do something normal," said Prescott. "For me, I have to love what I do, and what I do is 'not normal,' it's abnormal."
Prescott indulged herself in the world of special effects at a young age. While cleaning out the bathroom one day, her brother gave her an old Halloween make-up kit, and Prescott began to experiment with the makeup on herself.
"Next thing I knew, I was making effects," said Prescott. "I didn't know what the art form was until I looked it up."
Prescott's art is inspired by the seamless, practical effects in the television shows and films she grew up watching — The Thing, The Walking Dead, and The Fifth Element, to name a few. She credits the artists on those productions as inspirations who pushed her to form her own style.
For the more grotesque, Prescott turned to books focused on anatomy, and "has the stomach" to study surgical photos for accuracy. Most of the time, she applies and creates the makeup on her own skin, and models her creations for the camera.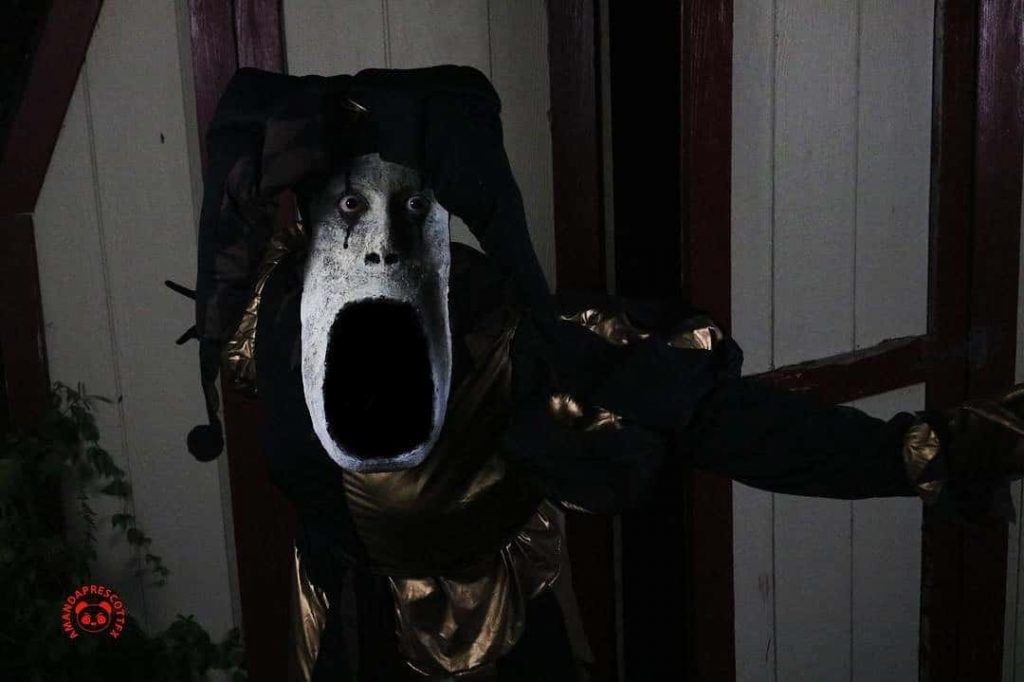 "With surgical wounds, they are art pieces that require a lot of detail," said Prescott. "It gives me the chance to practice to be as accurate as possible. It's all about realism."
Her creative process varies between projects, with inspirations drawn from her surroundings, and even from what she saw on Netflix one day. One of her creations, a black-and-white jester with an elongated jaw, came from a preview for American Horror Story.
In 2016, Prescott began showcasing her work on Instagram. In addition to the creations highlighted on her main account (@amandaprescottfx), Prescott began highlighting other special effects artists on her feature page, @thebloodybay.
"It's essentially an audience boost for the artist being featured," said Prescott. "A lot of them do general horror features — paintings, body paints, figurines."
As a result of her work and social media presence, Prescott has been able to curate over 100,000 followers across both accounts.