Following a national search, Dr. Craig Hlavac has been appointed as the associate dean for the liberal arts in the School of Arts & Sciences. Dr. Wesley O'Brien led a search committee in conducting and completing the search.
Hlavac joined Southern in 2007 as a full-time instructor in the Music Department. After serving for three years in this position and after a national search, he was appointed as an assistant professor of music. In 2013 he was promoted to associate professor and elected by his colleagues as department chairperson, a position he held until his appointment by President Bertolino in 2017 as the interim associate dean for Arts & Sciences.
Hlavac received a Bachelor of Arts degree in music and a Bachelor of Science degree in music education from the University of Connecticut; a Master of Music degree from Yale University; and an Ed.D. in Educational Leadership from the University of Hartford. An active orchestral trumpeter and freelance musician, Hlavac has performed with the New Haven Symphony, the Bridgeport Symphony, the Hartford Pops Band, the Hartford Brass Ensemble, the New Haven Brass Ensemble, and alongside the Yale Glee Club, the Yale Camerata, the Connecticut Chamber Choir, the Cape Cod Chamber Music Society, and many others.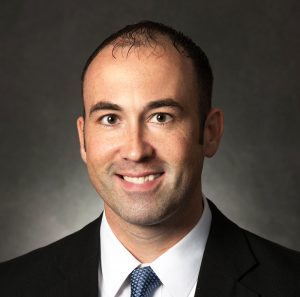 A frequent clinician and presenter, Hlavac has delivered presentations throughout the Northeastern United States and across the country. His research interests include the impact of the organizational mission on the decision-making of educational leaders, the use of organizational and departmental missions to prioritize decision-making, and the utility of mission-based management in the administration of the contemporary university.
Hlavac brings a wealth of institutional knowledge to the associate deanship position and will work closely with Dr. Bruce Kalk, interim dean of the School of Arts & Sciences, and the associate dean for STEM to advance the mission of the School and the University.
Hlavac's official first day was June 21, 2019.