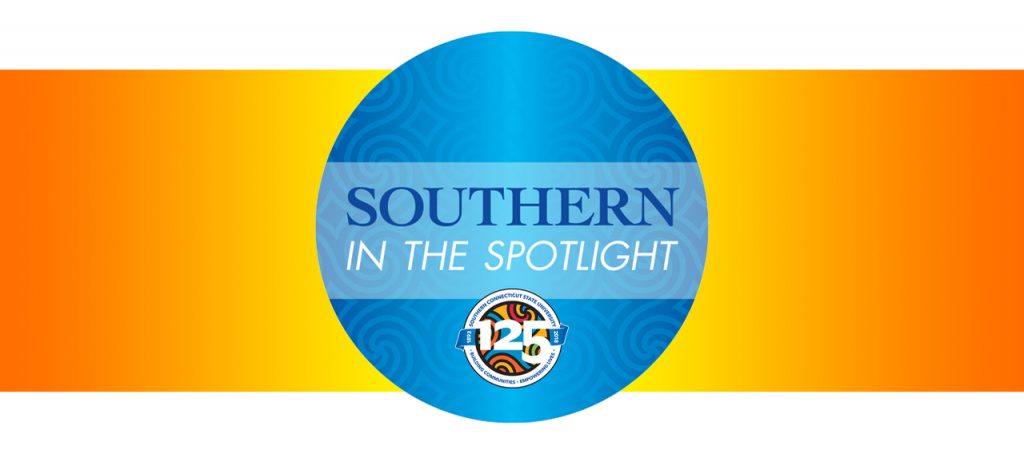 In the News
The New Haven Register was one of several news outlets to report on Southern's new agreement with New Haven Public Schools offering tuition-free classes to students at city high schools.
The annual Mary and Louis Fusco Distinguished Lecture featured Olympic swimming champion Michael Phelps and received a slew of coverage, including this column by Hearst Newspapers sportswriter Jeff Jacobs, which focused on Phelps' battles with depression and his campaign to promote mental health awareness.
Frank Harris, professor of journalism, was interviewed about the 400th anniversary of the first enslaved Africans to set foot in Colonial America.
Sophomore Asma Rahimyar's moving words spoken at the Muslim Student Association prayer vigil for the victims of the March massacre in Christchurch, New Zealand, were featured in the Hartford Courant's "Fresh Talk" opinion section.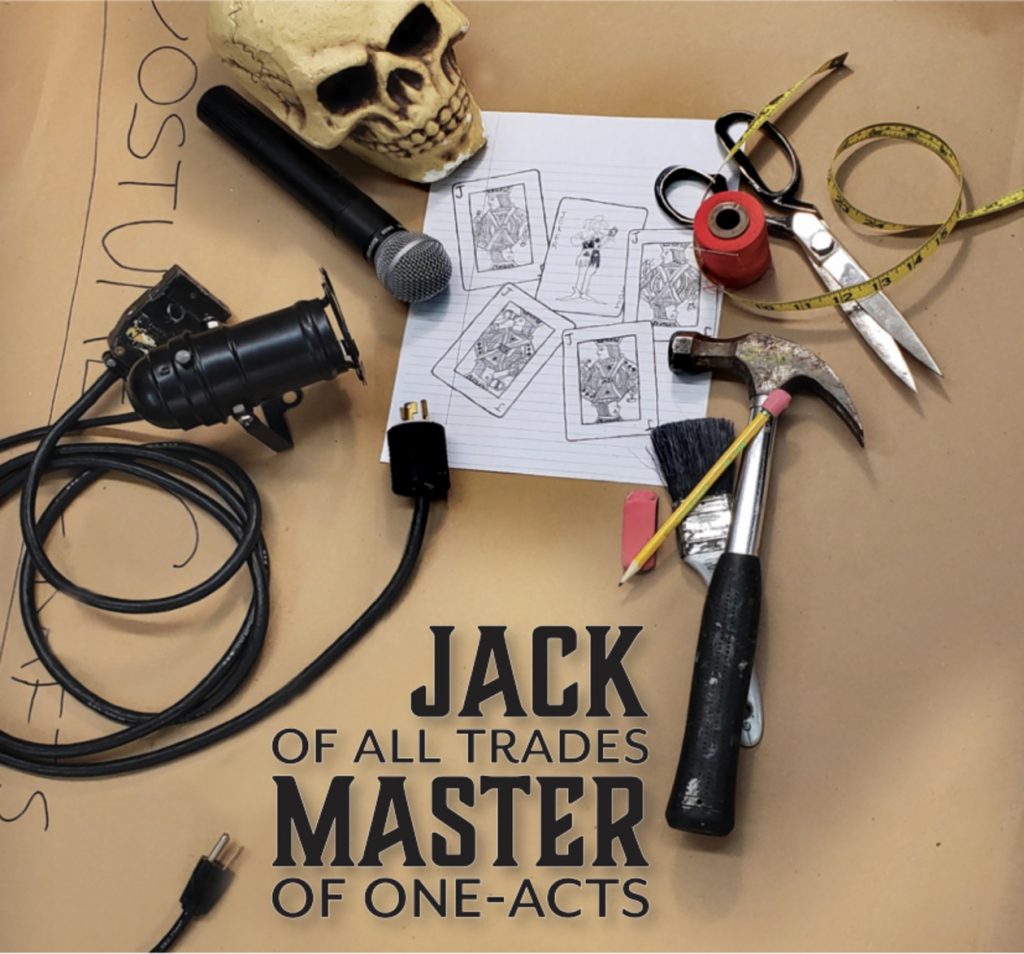 Coming Up at Lyman
May 1 through 4: Student Directed One Acts, Kendall Drama Lab. 7:30 p.m. (plus 2 p.m. May 4)
May 4: Sax to the Max, with saxophonists Michael Lington, Paul Taylor and Vincent Ingala. 8 p.m.
May 31: Grover 75, with the original members of Grover Washington's last touring band. 8 p.m.
Click here for tickets to these and other events.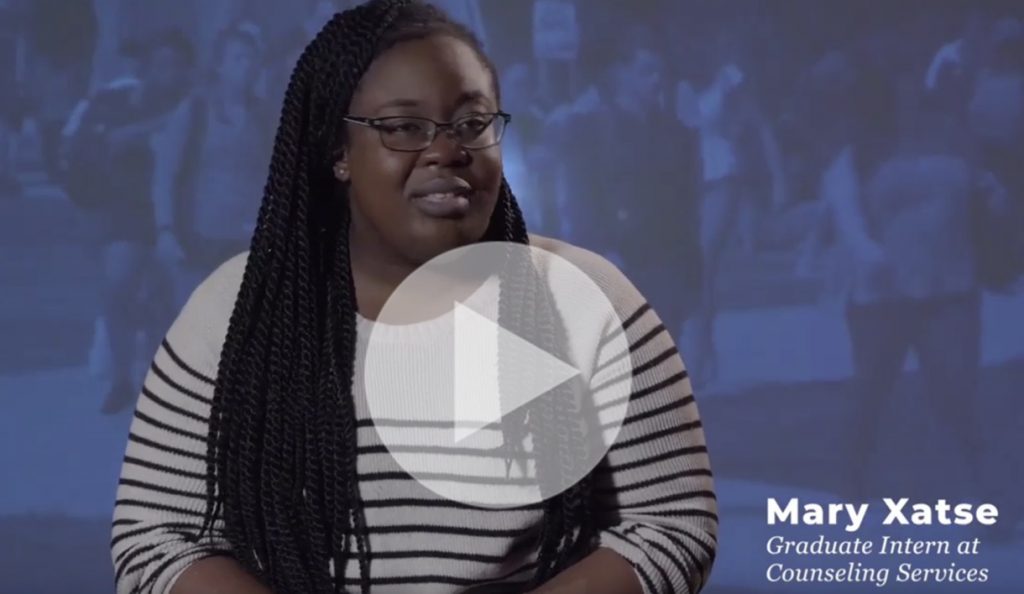 Southern Social
Here are some of our latest hits on social media:
Dr. Tyree introduces Otus to Michael Phelps
14 Not-to-be-missed spots on campus
Southern alum dubbed "today's most successful music critic"
Southern starts the conversation on mental health
Notable
New Haven high school history teacher Daisha Brabham, '17, has been awarded a U.S. Fulbright – U.K. Partnership Award. This prestigious award allows her to receive full funding to complete a Master's of Public History degree at Royal Holloway University of London during the 2019-2020 academic year.
Tracy Tyree, vice president for student affairs, is the recipient of the CT ACE Women's Network 2019 Distinguished Woman in Higher Education Leadership Award.
Dana Casetti, research associate in the physics department, is the catalyst for the recent awarding of a three-year grant to Southern totaling $509,480 from the Hubble Space Telescope Science Institute for a project to measure motions of distant and old star systems.
Troy Rondinone, professor of history, is the author of Nightmare Factories, the first history of mental hospitals in American popular culture, published by Johns Hopkins University Press.
Cheryl Green, assistant professor of nursing's new book: Incivility Among Nursing Professionals in Clinical and Academic Environments: Emerging Research and Opportunities was featured  in the Connecticut League of Nursing's most recent newsletter. 
David Pettigrew, professor of philosophy, continues his research and human rights activism in Bosnia. He recently gave two lectures at the International University of Sarajevo and another for KRUG 99, the Association of Independent Intellectuals founded during the siege of Sarajevo. Titled: "Trouble in the Balkans: Republika Srpska and the Failure of the International Community,"  his lecture received extensive press coverage in on line portals, TV, and print media.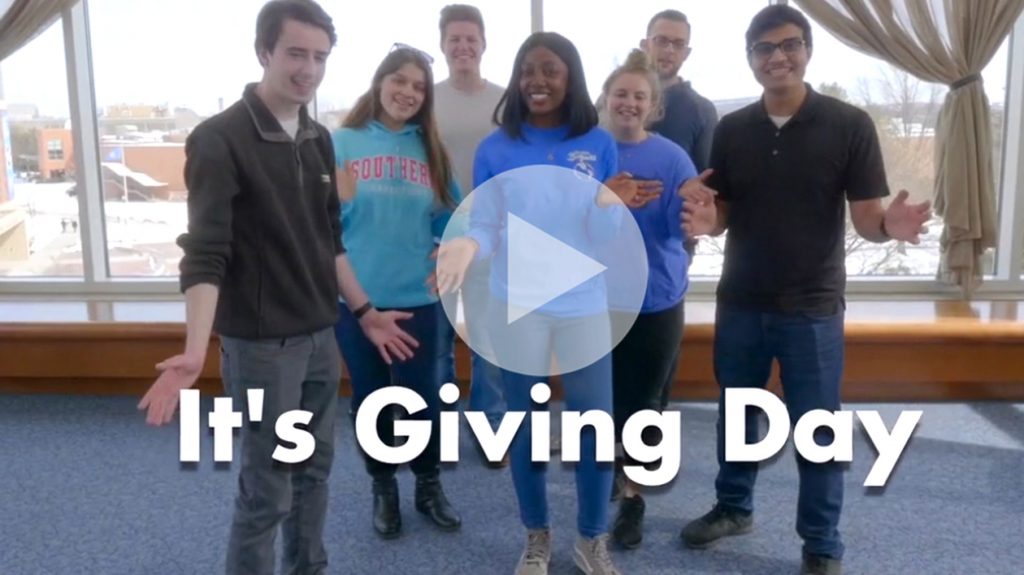 In the Lens
Southern celebrate its 4th annual Giving Day on Tuesday, April 16. In honor of our 125th anniversary, we've set a goal of $125,000. Help us reach it and support our students' education by visiting SouthernCT.edu/givingday.
Click here to view all of our Southern videos.
125 Years and Counting
Here's the fifth installment of our Living History series featuring alums from every decade since the 1930s: Dan Lauria, '70, noted actor and star of the hit comedy TV series The Wonder Years.
Keep up with everything about our 125th anniversary celebrations and leave your memories here.
Announcements
Southern will hold its Undergraduate Commencement ceremony on Friday, May 24, 2019, at the Webster Bank Arena, 600 Main Street, in Bridgeport, beginning with an academic procession at 10:15 a.m. Graduate Commencement will be held at the Lyman Center on Thursday, May 23 at 2:00p.m. (School of Arts and Sciences and the School of Health & Human Services) and 7:00 p.m. (School of Business and the School of Education, including Library Science).
Connecticut Public Television, in partnership with SCSU,  will premiere "Student Mental Health: Crucial Conversations" on April 18 at 8 p.m., featuring student testimony and a panel of experts including Southern's Nick Pinkerton, director of counseling services and Jermaine Wright, associate vice president for student affairs.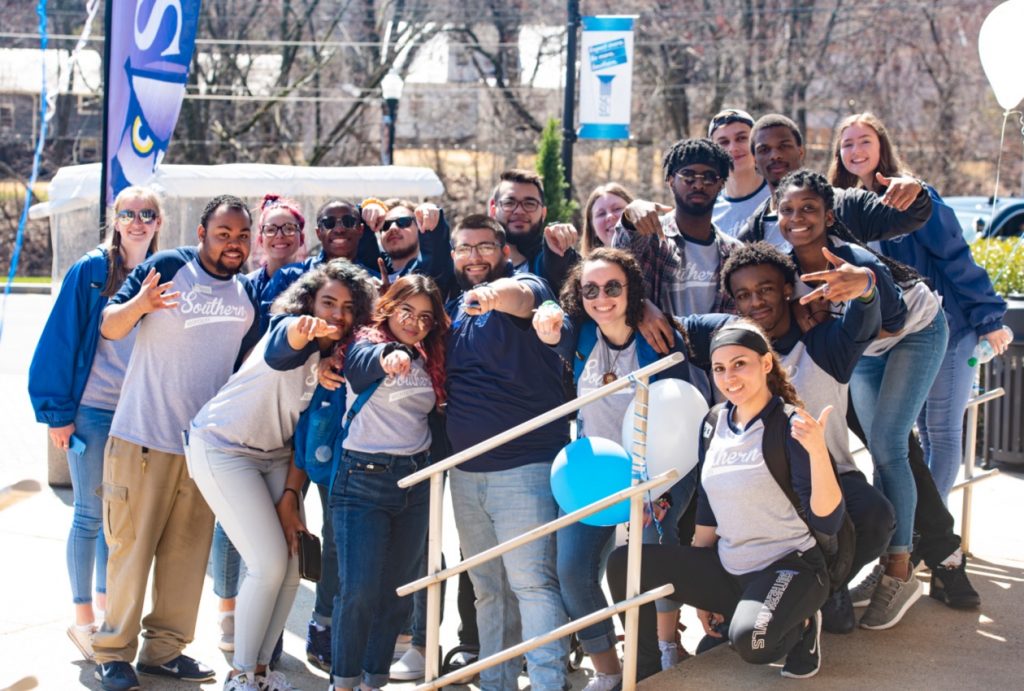 Parting Shot
Student volunteers gathered on Discovery Day, April 6, to greet accepted students and welcome them to campus for a day of exploring all that Southern has to offer