Graduating senior Terri Lane is ready to sing, to raise her voice — a soulful, mighty four-octaves — to the rafters for the latest in a lifelong series of standout performances.
Lane has opened for Foreigner and the late Johnny Winter; won WPLR's Battle of the Bands; and sung backup for Michael and Orrin Bolton, Harry Connick Jr., Eddie Money, and a host of others. But May 18 marks a special milestone for the self-described "bluesy rocker chick," who will sing the alma mater at Southern's undergraduate commencement exercises — minutes after crossing the stage to receive a bachelor's degree in music.
Commencement is a celebration of beginnings, but this will be a culmination of sorts for Lane, the final of three performances packed into an emotional two days. Southern also will hold two graduate commencement ceremonies on May 17, and Lane will sing several songs at both, including a personal selection, "Bridge Over Troubled Water," by Simon and Garfunkel. She'll preface each with a short recollection. "About my journey and how there is always hope — and a helping hand to get us through," she says.
After completing several classes during Southern's summer session, Lane moves on to Columbia University, Teachers College to begin its prestigious graduate program in music and music education. Making her achievement all the more inspiring, she's overcome years of horrendous childhood abuse at the hands of her mother, who suffered from severe alcohol and drug addiction.
"We lived in an upper-middle class part of Trumbull, and no one knew what was happening inside of our house," says Lane, who recalls wearing pants and long sleeves to hide bruises — and missing school when her injuries were too severe to cover. "I was bullied because I was so thin and withdrawn," says Lane, who still managed to earn top grades.
She suffered through years of abuse before a guidance counselor stepped in. "The types of stories I was telling . . . they just couldn't believe it at first. It sounded preposterous. What mother would starve her own child," says Lane. She was placed with a loving foster family for a time. But her mother refused to relinquish custody. Eventually, after being forced to return to her original home, Lane was emancipated as a minor at the age of 15.
She eventually found peace with her mother — and, says that today, she holds love and forgiveness in her heart. Later, when both her mother and a half-brother died in separate drug overdoses, she says the sense of loss "put her into a tailspin."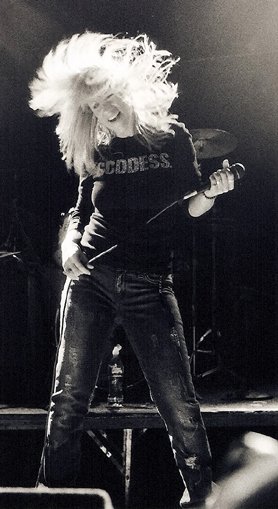 Through it all music was a saving grace. At the age of three, Lane sat at her grandmother's piano, "pinging" out melodies heard on the radio. When she was 11, she began classical voice training — and received her first standing ovation at the age of 14 at a school concert. "School and music were my only outlets. They kept my alive," she says.
Plans to attend college on scholarship to major in music were put on hold. But music remained a touchstone — a source of income and solace. "I never said no to a gig," says Lane, with a smile. "I was in the studio and performing musical theater at a professional level. . . . I studied acting and got into my first band. I wrote songs."
She also began working in the energy sector, taking classes at Rensselaer Polytechnic Institute at Hartford and moving up the corporate ladder. She was working in management, when she had an epiphany and finally resigned. "It was time to change my lot — to go after my dreams completely, " she says. In 2010, drawing exclusively on her extensive industry experience, Lane became an instructor of voice at the University of New Haven. The work united her love of music and teaching — and ultimately confirmed the importance of earning an undergraduate degree to further her career.
Lane's path led to Southern, where she started undergraduate classes in spring 2014. "When I researched the schools, Southern was it," she says. "I'd researched the professors, the degree plan, and everything offered. I was so amazed by the experience of some of the professors — especially their musicianship. . . . It was very important to me that they be actively involved in music."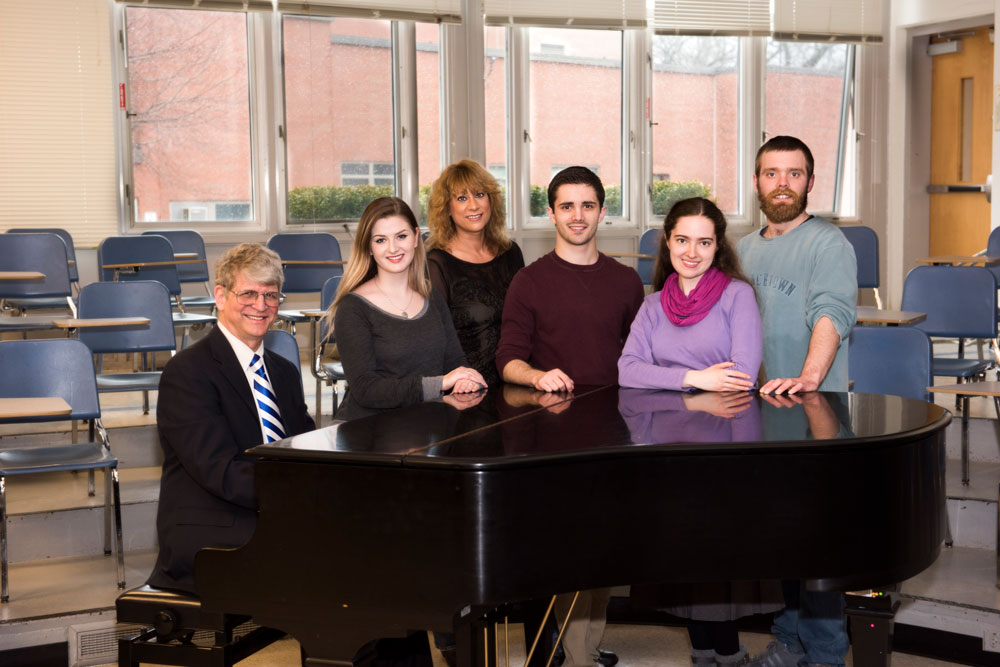 After successfully auditioning, Lane was named one of several recipients of the first Stutzman Family Music Scholarship, funded by the Stutzman Family Foundation. Like other music majors and minors, she also benefited from the Southern Applied Music Program, which provides free weekly voice or instrument lessons. The program is funded by the Stutzman Family Foundation as well.
"When I started, I could sing about 3¾ octaves. They have taken me a little over four octaves since I have been here. I am actually stronger than I have ever been as a singer," says Lane, who worked with applied lesson instructor Rebecca Barko.
The faculty, in turn, are effusive in their praise of Lane. Craig Hlavac, interim associate dean of the School of Arts and Sciences, comments on her acceptance into Columbia University's graduate program: "This is a testament not only to her perseverance and talents, but also [to] how Southern can prepare students from all backgrounds to thrive in both employment and at the graduate level."
Lane, meanwhile, can't wait to begin the next phase of her education. She plans to start performing again once settled into graduate work — and says she'll keep sharing her story to help others hurt by abuse. She hopes her words of survival bring courage and solace.
"I know what it is like to play in front of thousands of screaming fans — to feel that extraordinary rush of love," she says. " I don't hold anything back when I sing. I give everything — even the pain. It's the only way I know. That's how I healed myself over the years."