The university has entered into an exciting partnership with The Elm Shakespeare Company (ESC) that promises to bring new energy to the Theatre Department and the entire university community.
The Elm Shakespeare Company, recognized as the premiere Shakespeare company in Connecticut and one of the very best in New England, has been offering free professional outdoor Shakespeare performances in New Haven for 20 years. Southern and Elm Shakespeare recently signed a Memorandum of Understanding (MOU) that brings Elm Shakespeare onto campus and integrates it into Theatre Department activities and facilities.
Under the MOU, ESC is officially "in residence" at Southern Connecticut State University. For two decades, ESC has rehearsed its actors and built the sets for its productions at Lyman Center; the MOU formalizes this relationship. As part of the agreement, ESC will reserve three non-union acting or technical positions for Southern students in its summer season; provide a member of its artistic staff to teach a Shakespeare workshop (THR 228) every semester; and offer additional free workshops to SCSU theater students. In addition, when available, a member of the ESC artistic staff will direct agreed-upon Theatre Department productions, and the company will provide formal fieldwork opportunities for qualified Southern students interested in theater education. The university, for its part, will provide office, classroom, and rehearsal space for ESC; allow access to the costume shop and scene shop; and offer the opportunity for qualified ESC staff to teach, direct or design in Theatre Department courses or productions. Both organizations will acknowledge the partnership in their advertising literature and publications.
Steven Breese, dean of the School of Arts and Sciences, says of the new partnership, "We are delighted that Elm Shakespeare will be taking up residency at Southern. Our artistic and educational missions are deeply interconnected and, like any good partnership, we strengthen one another by joining our forces.
"While SCSU has, for many years, had a strong relationship with Elm, having the company and its artistic staff ensconced on our campus and interacting with students and faculty every day will be a 'shot' of creative adrenaline — something that all artists need and welcome."
Rebecca Goodheart, Elm Shakespeare's new Producing Artistic Director, says, "We at Elm Shakespeare are so excited to solidify our long-time working relationship and become the theater company in residence at Southern Connecticut State University. This partnership is the best kind of collaboration. Together we will create more classical performance at the highest standards, and more opportunities for students than ever before. Together, we will ensure that everyone in this great community and beyond has access to world-class arts and education. Together, we will be the example of what is possible in New Haven."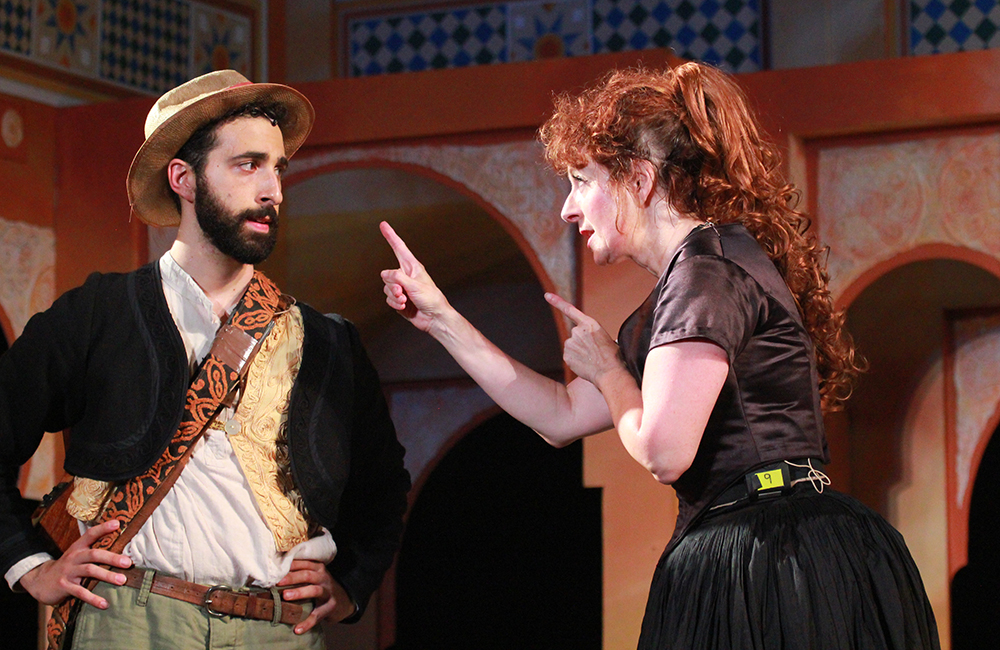 Breese acknowledges the efforts of Goodheart and Kaia Monroe, Theatre Department Chair, for the work they have done to bring this partnership to fruition, adding, "It represents a giant step forward for our theater program, while offering a secure home for one the region's most respected professional Shakespeare companies."
An official signing of the MOU will take place on March 2, at 4:30 p.m. in the Lyman Center lobby. The signing will coincide with Elm Shakespeare's announcement of its 2016 season. For more information about Elm Shakespeare, visit its website.