In a bustling school auditorium, Alyssa Basso, '08, M.S. '13, sat quietly. An exceptional educator at John S. Martinez Sea and Sky STEM Magnet School, she was about to receive the surprise of a lifetime!
On Wednesday, Oct. 18, 2023, Basso was announced as the recipient of the 2022-23 Milken Educator Award and its $25,000 prize.
As a Magnet Resource Teacher at the K-8 school, Basso inspires a passion for STEM in and out of the classroom. In addition to working on the district science curriculum, she has consistently secured community partnerships with local industry leaders to engage students in real-world concepts. Her efforts have established outdoor classrooms, an aquaponics system, and a pollinator garden for students to explore and learn about.
The Milken Educator Awards, created by Lowell Milken in 1987, have rewarded and inspired excellence in the world of education by honoring top educators around the country with $25,000 unrestricted awards. Not an accolade for "lifetime achievement" or the proverbial gold watch at the exit door, the Milken Educator Awards targets early-to-mid career education professionals for their already impressive achievements and, more significantly, for the promise of what they will accomplish in the future.
This is the third time in recent history that a Southern graduate has received the Milken Award. Lauren Sepulveda, '10, a middle school social studies teacher in New Haven, won in 2019-20. More recently, Sepulveda was named a 2021 Lowell Milken Center Fellow, an affiliated, highly selective professional development opportunity for top educators who have distinguished themselves in project-based learning.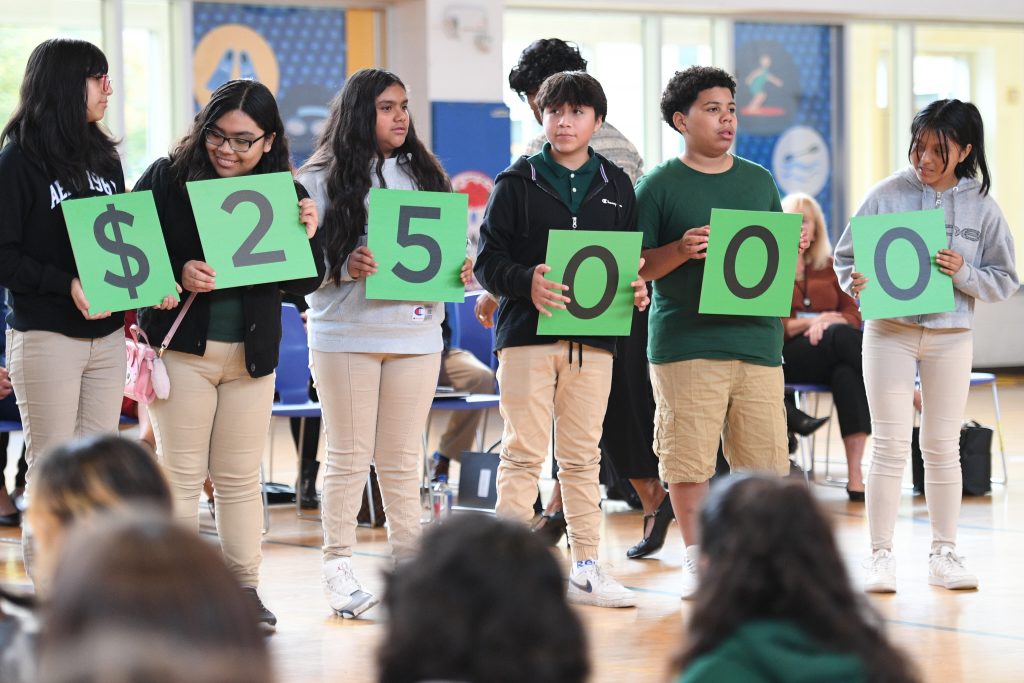 Just last year, Laura Baker-Coronis, '11, M.S. '15, a mathematics teacher at Ansonia High School in Connecticut, earned the coveted award for her engaging, real-world approach to teaching mathematics.

Thanking students after her surprise notification, Basso told them, "I hope that maybe this is an inkling of inspiration because I believe in each and every one of you." She added, "I know that you can do amazing things. You are the future leaders of this world."
Click here to learn more from WTNH about Basso's recognition.