Housed within Southern's Earl Hall in the Department of Art and Design, the studio art specialization in jewelry-metals program is a rarity in the Northeast, especially in the state. "There are not any other colleges in Connecticut, public or private, that have an academic metals program," says Terrence Lavin, chair and professor of art and design.
The program at Southern — equal parts art discipline and professional, trade craft — is small but mighty. The jewelry-metals studio houses workbenches for a maximum of 14 students per course. Enrollment is strong. Introductory courses are filled soon after enrollment opens, attracting art majors as well as students in search of a creative outlet.
Once in the studio, students explore fabrication, casting, and metalsmithing techniques, using equipment ranging from the traditional (a full complement of metalsmithing stakes, hammers, and forming tools) to the modern (a soldering station with a new ventilation system, a laser welder, and a 3D printer/MakerBot shared with the sculpture program). Lavin recently spent time exploring the latter. His office table holds several 3D-printed molds he created: "At some point, I'll cast them in glass," he says.
Lavin was raised in Saratoga Springs, N.Y., a creative kid who liked to draw and take things apart to see how they worked. But he never took a high school art class. Instead, he studied music, thinking it would be his career. Then, fresh out of a college design course, he walked into the art gallery of Skidmore College, where he saw the metal sculptures of Professor David Peterson. "I immediately knew that I had found what I was looking for," Lavin sums in his artist's statement.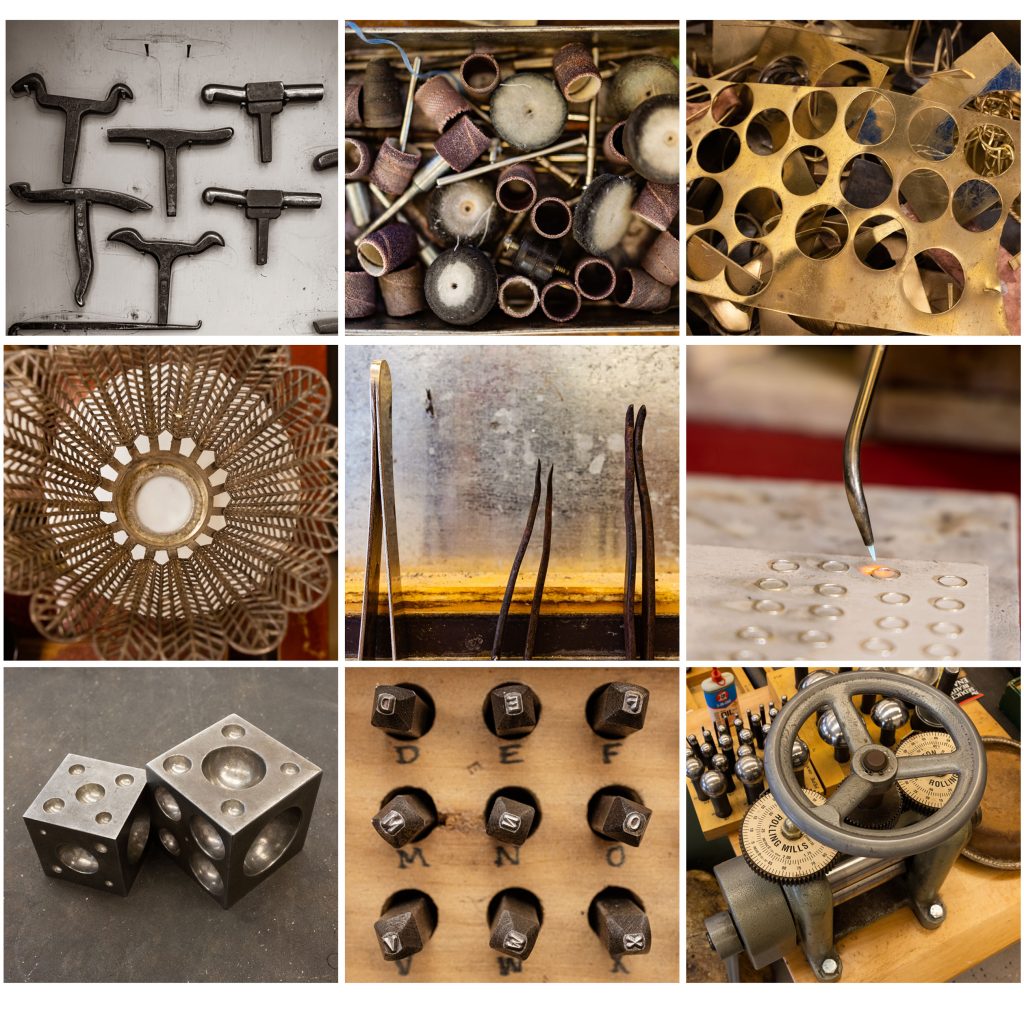 Lavin came to Southern in 2000, after earning a Master of Fine Arts at Bowling Green State University in Ohio and serving as a visiting professor at several colleges in Oregon. For some two-and-a-half decades, he's been a role model for creatives. In the spring, his work was included in the exhibit 7 Metalsmiths at Work, held in the Schick Gallery at Skidmore College.
Antique equipment and astronomical tools are among his inspirations. A trip to the Galileo Museum in Florence remains a touchstone. "I am really fascinated by that enlightened time when scientists, philosophers, metallurgists, and blacksmiths all came together to fuse their knowledge to create tools that were precise enough to lead to that next level of scientific discovery. Those are the kind of things I like to pretend I'm making," he says, with a smile.
He says Southern students are inspiring as well, "interesting and resourceful," and those specializing in the jewelry-metals concentration are a special breed. "It is an artistic discipline but it is also highly technical," says Lavin of the polishing, measurement, and precision. "It is a unique kind of person who falls in love with the processes and the fine-detail-oriented nature of the discipline."
Read more in the Spring '23 edition of Southern Alumni Magazine