For the sixth straight time and 17th all-time, Southern Connecticut Men's Track and Field team claimed the Northeast 10 Conference Indoor Championship on February 17, 2023, at The TRACK at New Balance in Boston, Mass.
The 4×400 relay team of Ramsley Exantus, Nolan Freeman, Osaretin Osagie, and Chris N'Dabian won gold with an NE10 Championship record time of 3:17.35.
The women's program also claimed second place at the championship. Their 151 points are the most since they totaled 156 in 2015. The 4×400 relay team of Isabella Newbury, Anna-Sashia Jones, Avery Winters and Ella Maclean won gold with a NE10 Championship Record time of 3:50.07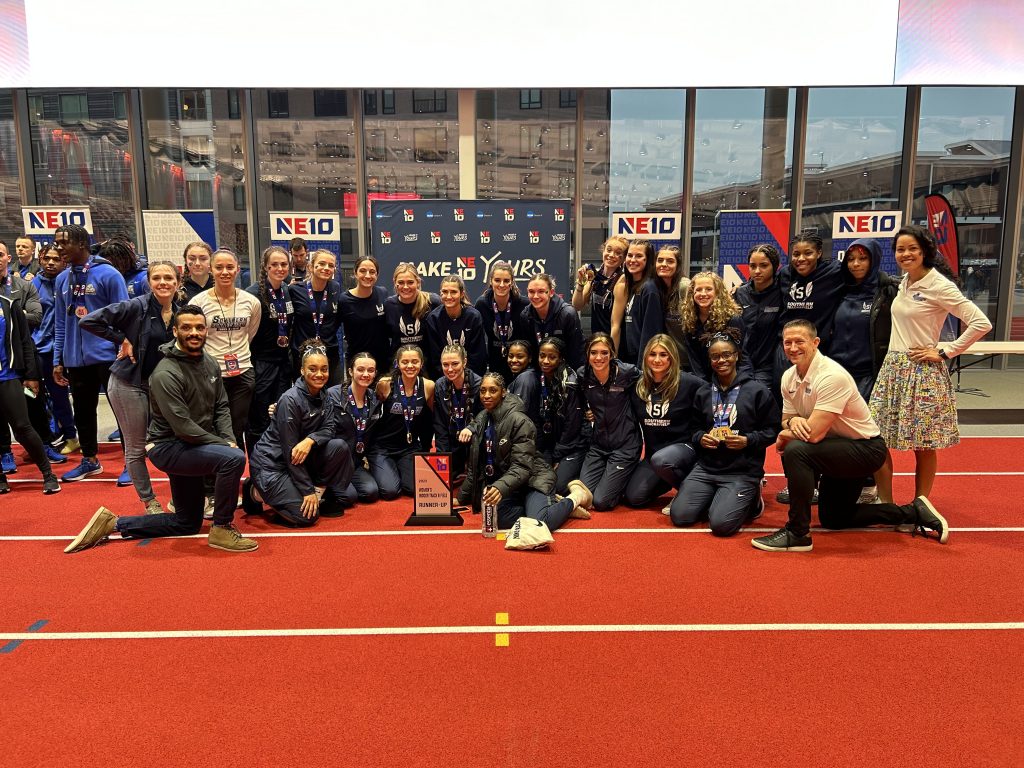 Click here to read more about the men's program win.