The significance of the Holocaust, the contributions of Jewish storytellers, and the lasting implications of the Israeli-Palestinian conflict are among the subjects becoming more accessible to Southern students, thanks to a new scholarship for those who minor in Judaic Studies.
The $3,600 scholarship, sponsored by the Jewish Federation of Greater New Haven, is applied to the final semester when a student completes the 18-credit minor requirements. It is available to all students, regardless of their personal faith traditions.
The minor in Judaic Studies explores the rich history of the Jewish people in the context of the current global landscape. Only one introductory course — Jewish Life and Civilization — is required, and the five remaining courses are electives, many of which draw from history, English, sociology, and other disciplines.
"It is for any student who wants to contribute to a more inclusive world, expand their knowledge of underrepresented cultures, and have an immersive experience with the Hillel chapter," says Corinne Blackmer, director of Judaic Studies and an English professor.
The SCSU Hillel community gathers weekly for Shabbat with Rabbi Barbara Paris, participates in outreach and community service on and off campus, hosts celebrations and rituals around Jewish holidays, and engages in interfaith activities. It is how Nathanial Gross first heard about the scholarship. The senior, who is president of SCSU Hillel, is considering adding the minor to round out his political science degree and has already taken three classes in Judaic Studies.
Gross says that after the 2016 election, he became involved in politics and wants to eventually go to law school and work in government. He is co-president of the SCSU College Democrats and a former member of the Housatonic Community College Student Senate and was recently working on Sujata Gadkar-Wilcox's campaign for state representative in Trumbull. He says the Jewish Life & Civilization class fueled his interest in politics.
"We learned about the politics of ancient Israel, and it gave me a new perspective on modern politics. We learned about the ancient political views and political systems and how they influenced modern democracy," Gross says.
Because many of the Judaic Studies courses meet requirements toward graduation — either as Liberal Education Program (LEP) or as Writing-Intensive courses — the classes appeal to a broad audience. For example, the popular Introduction to Holocaust and Genocide Studies is a Tier 2 LEP course in Global Awareness.
"We typically offer three sections because there are so many students taking that course. A lot of them have had some Holocaust education, but they feel it was incomplete, so they want to learn more. There aren't that many courses like it, and that leads them to want to explore a little more," Blackmer explains.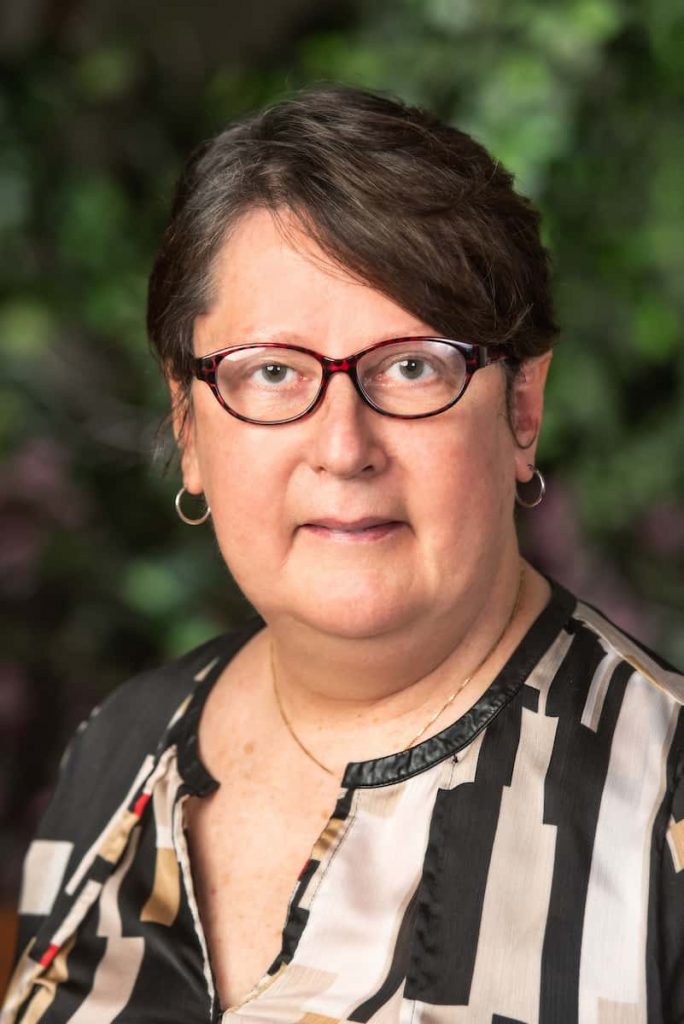 Blackmer is careful to note that students of all faith traditions are welcome and, indeed, take an interest in the Judaic Studies courses. The minor has been available for nearly three decades and has adapted over time to address modern global conflicts in context. The Narrating the Israeli-Palestinian Conflict course, for example, helps to shed light on the centuries-long conflict but also helps to put a human face on it today.
"Students have seen that particular conflict as part of the world landscape throughout their lifetime. Here they learn that Israelis have their point of view and Palestinians have their point of view…how can I understand this better? They explore the difficulty and challenges of getting another side from someone who doesn't understand your point of view at all. It is a metaphor for so many things, like divorce and just so many other conflicts," Blackmer says. "And that they are inching toward peace. Yes, there is a lot of intransigence, but they are inching toward peace. There are a lot of general life lessons in that."
Blackmer also touts the Hillel chapter's work with other faith groups as a means to resolving social conflict by "celebrating the peaceful and productive relationships with other faith groups."
For more information about the scholarship, students should contact Corinne Blackmer at blackmerc1@southernct.edu.