Onyinye Okeke is passionate about art. So, in 2021, when her adviser at Achievement First Amistad High School learned of a new program for young adults interested in photography, he urged her to apply. "He knew I liked taking photos with my phone," Okeke recalls. The four-month-long program was being launched by the Yale Center for British Arts and the Lens Media Lab at the Institute for the Preservation of Cultural Heritage at Yale University. "I was immediately interested," she says. "Then I heard 'Yale' and was intimidated."
But her adviser was insistent, so Okeke completed the application — and ultimately was one of only 12 young adults from greater New Haven selected. She describes the program, conducted online in step with COVID-19 protocols, with a wealth of superlatives: informative, supportive, life-changing. "The best moments of my life were happening during the worst of times with COVID and so many other things that were going on. It was difficult to find joy in anything," she says. "Knowing I had a photo assignment to complete or an online meeting was my light, a beacon of joy."
The program culminated in an exhibit — The View from Here. Participants' photographs were showcased online and projected nightly on the exterior walls of the Center for British Art.
"I felt proud and, also, somewhat astonished. People from around the world come to visit the museum. And my work is up there on the wall? It was surreal," says Okeke, the first American-born child of Nigerian immigrants who came to the U.S. with three children.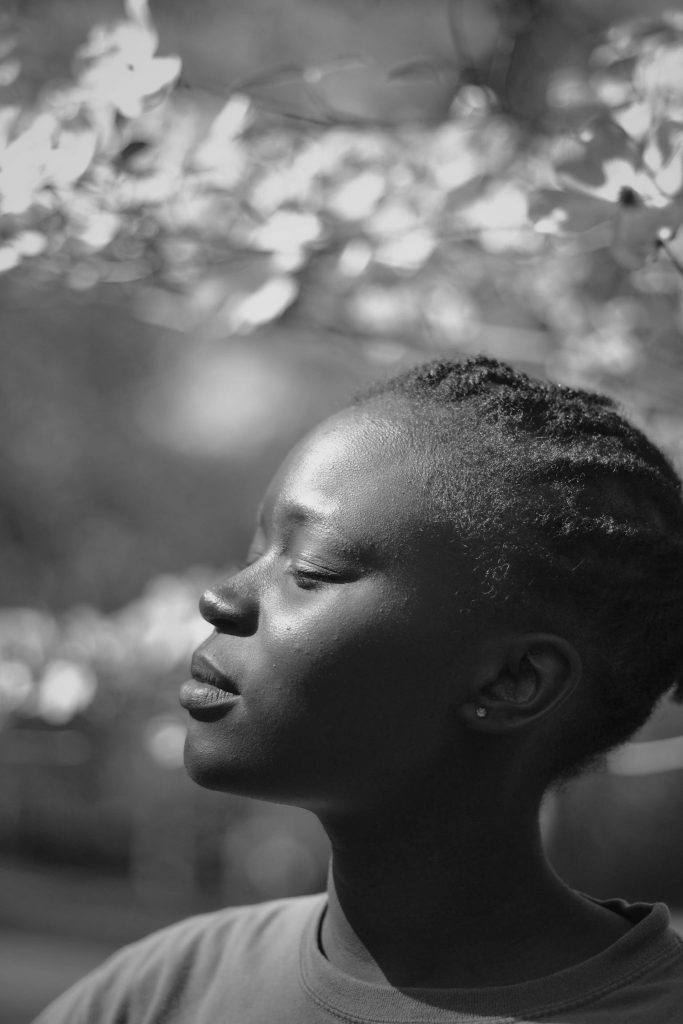 At Southern, Okeke is majoring in healthcare studies. But in her freshman year, she began exploring the arts as well. Two friends, both communication majors, invited her to a video shoot on campus. She also toured the university's photography department with Jeremy Chandler, associate professor of art, who'd seen her work in a newspaper article about the exhibit. Impressed, he encouraged her to take some art courses, which she plans to do.
"The big fear — the whole 'you're not good enough' — has been on my shoulders for so long, haunting me," she says. "But now that I'm seeing these opportunities, it's kind of a sign telling me to go ahead. See what happens."