An all-veterans league of wheelchair basketball players, the first of its kind in the Northeast, is calling Southern home at Pelz Gymnasium each Thursday evening for their practices.
It is the only all-veterans team in the northeast, and the sixth of its kind in the United States. This current team has six members from five different states.
The veteran's team is working to participate in the NWBA National Tournament for their division in April.
Along with Southern, the team is co-sponsored by Hospital for Special Care in New Britain, will be a part of the recently-formed basketball league for veterans under the National Wheelchair Basketball Association.
The goal is to make the team evermore inclusive to those who served. Paul Weiland, Adapted Sports and Recreation Program Manager for the Institute for Adapted Sports and Recreation, has helped coordinate Southern's team and looks to expand.
"The concept for the veteran's team is to provide veterans that are no longer active duty, that sense of team and camaraderie that they may have lost because of whatever affliction they may have," said Weiland.
Southern's all-veteran wheelchair basketball league received numerous media hits on Veteran's Day, including on FOX61, WFSB, New Haven Independent, and the New Haven Register.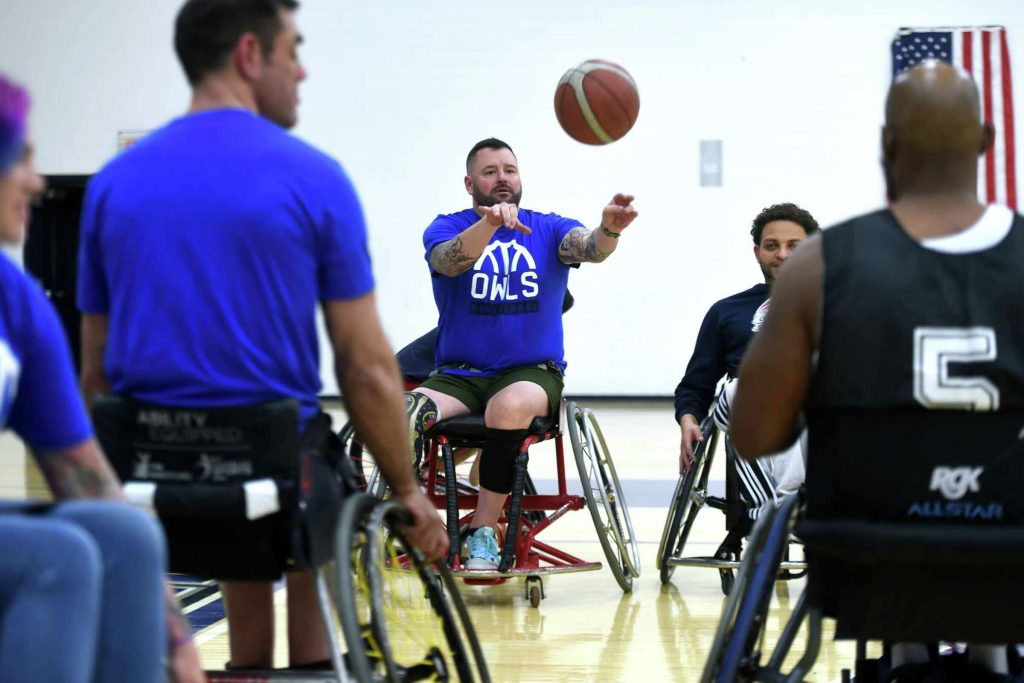 The team has been practicing in collaboration with the Connecticut Spokebenders, providing an excellent opportunity for veteran athletes to train with an existing team.
Participation is not limited to those with physical disabilities, as conditions such as PTSD, TBI, and low vision are all qualifying conditions, according to Weiland.
"We have so many groups that we need to be much more attentive to the degree to which we are welcoming and inclusive," said Sandra Bulmer, dean of the College of Health and Human Services, which recently opened a new building. "For people with physical and emotional disabilities, there's really been a lack of programming."
For more information on how you can aid the team or participate please e-mail the Institute for Adapted Sports and Recreation.