When James Barber graduated from Southern with a bachelor's degree in 1964, he was one of only a handful of students of color at the university. When he returned a few years later to coach football and track, he was well aware of the lack of diversity among students, faculty, and administration. And when he joined the teaching faculty, he saw his chance to effect positive change within an administration that was interested in his ideas.
This year, Southern celebrates the 50th anniversary of the Southern Educational Opportunity Program (SEOP), the brainchild of Barber, '64, M.S. '79 — who retired this summer as director emeritus of community engagement at the university — and several of his colleagues from the late 1960s and early 1970s. SEOP has evolved over the years. But it continues to serve the same audience: students who have great potential, but due to their life circumstances, particularly socio-economic factors, have been prevented from realizing their academic success. The program provides a comprehensive support network for these promising, often underrepresented students to gain admittance to Southern and ultimately earn their college degrees.
The components include a Summer Academy to acclimate incoming students to the college experience and an Academic Year Initiative, which provides continued academic and social-emotional support for each cohort. Thousands of students admitted to Southern through SEOP, many of them people of color, have flourished as a result and, in doing so, inspired lasting change at the university.
"SEOP is still giving students an opportunity they might not have had and the students are still achieving," Barber says. And while he is no longer involved in the management of the program, having retired in summer 2022, Barber's heart remains there. He continues to support the program in whatever way he can, including through his friendship and continued mentorship of Dawn Stanton, '90, M.S. '97, a former SEOP student and now director of University Access Programs — an umbrella office which operates initiatives, including SEOP, that support first-generation, low-income, and other historically underrepresented students.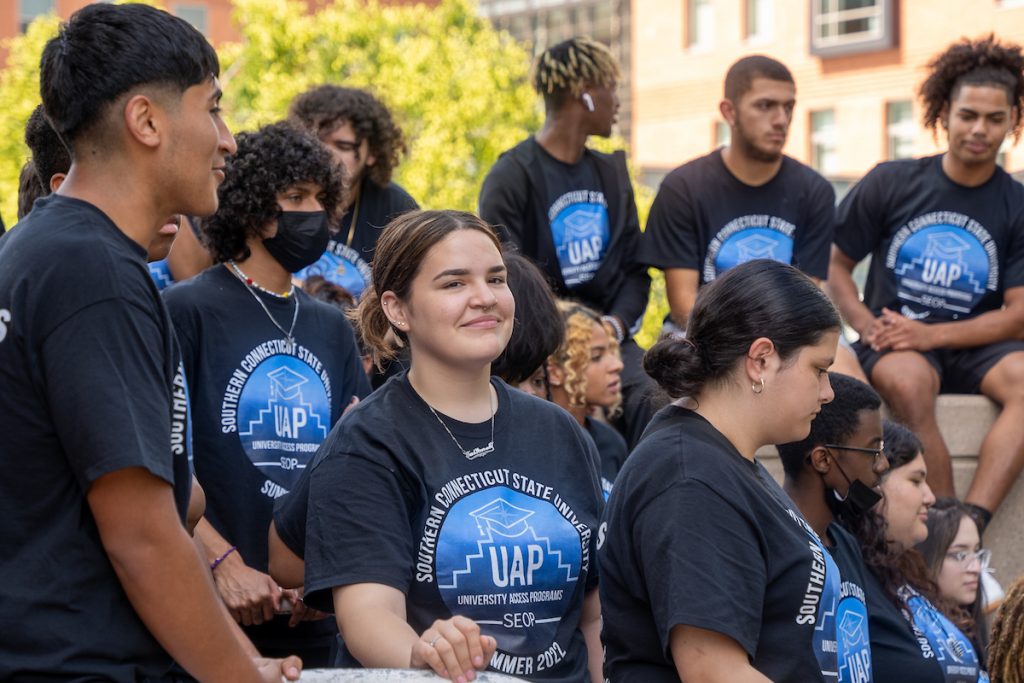 Both Barber and Stanton explain that the SEOP program grew out of a desire that emerged during the administration of the late Hilton C. Buley, then president of Southern. The goal: to help students whose life circumstances may have negatively impacted their prospects for college admissions but who have potential and are motivated to learn. Barber knew there were plenty of people like that when he proposed a pilot program in the fall of 1971 to help get students off on the right foot.
He began working closely with the admissions office. Together they identified more than 200 applicants that fit the parameters and selected a cohort of 50 for SEOP's launch in the summer of 1972. "It was clear to me, even as a student, that one thing standardized testing does not measure is motivation. So, we had an interview process to determine if they had the intestinal fortitude and could withstand the rigor of the program," Barber recalls.
He worked with the chairs of the English and math departments to identify faculty who would volunteer to help with the program. They spent a week doing team-building exercises among the staff and planning every detail of the summer program that was equal parts academic boot camp, motivational workshop, and orientation to college life. The most important element, Barber says, was that it was personalized.
"Each individual came to us at a different place. We needed to know where everyone was to determine that they were moving along and not getting frustrated," he says. There were pretests, daily and weekly assessments, evaluations, and observations. Any notable issues were brought up immediately and addressed as quickly as possible during the six-week program.
That level of personalized learning helped to galvanize the program, revealing its profound need and how significant its impact could be. Barber recalls one student who came in for a mid-term conference, during which he shared the results of her academic pretests. She was devastated to learn how poorly she had done but motivated by her progress and the desire to ready herself for the fall term. She went on to graduate from Southern, attend law school, and become a circuit court judge. And there are many stories like hers.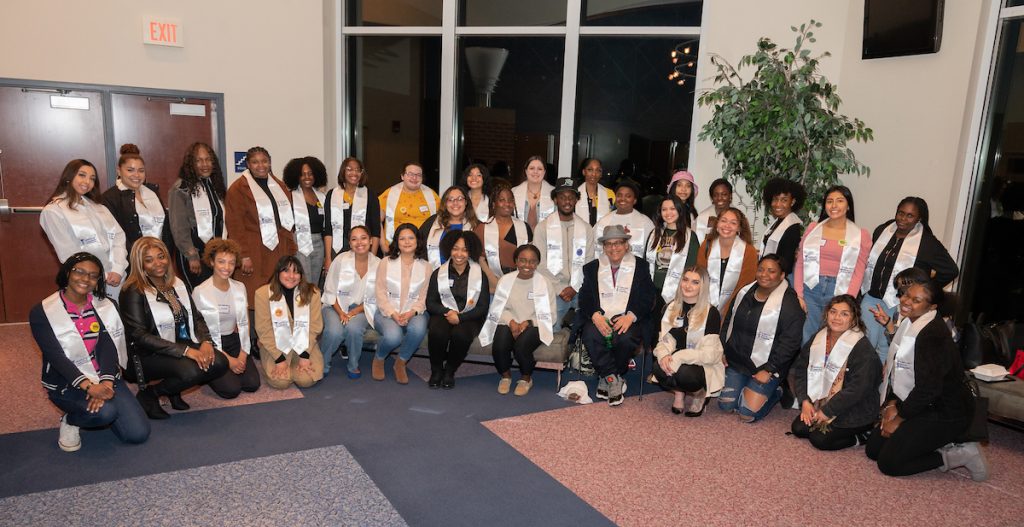 When Stanton participated in SEOP in 1986, it was not her plan to attend Southern, despite, or perhaps because of, having grown up in the West Hill housing projects not far from campus. Her father had attended Southern in the early 1970s, and Stanton said it was not easy for him.
"He walked to campus. He worked overnight and would come to class in the morning. There was no visible diversity, and he felt shunned," Stanton says. "As a political science major, he butted heads with his professors because what he was learning in the classroom didn't mirror his experience as a Black man. He knew that his reality was different from what they were teaching." He took a break from school and when he came back, Stanton says, he had a bigger goal in mind. He still walked to campus, but he didn't engage in debate. Rather, he figured out how to get the best grades, even if it meant keeping quiet. After graduating, he was accepted by the Yale School of Public Health and moved his family out of the projects into graduate student housing.
When Stanton herself was approaching the end of high school, she wanted to attend college out of state and run track. By that time, the elder Stanton had moved his family to the suburbs to what he thought was a better public school system, but his daughter had not fit in socially. Although the school had a high rate of college-bound graduates, there were only a few other Black students in the student body.
"I was rebellious. I was running away and skipping school. . . . I don't remember anyone from the school ever talking to me about college," Stanton says.
But her father had heard about the SEOP program at Southern. "He said, 'There's a summer program at SCSU, and you're going to do it.' I would have said no, but now I am grateful that I had a dad who didn't ask me how I felt about it," Stanton says.
One week into the summer, Stanton says, she had her "aha moment." Living on campus, among other students with similar appearance and life experiences, she found her community. She sensed the commitment of university faculty and staff who genuinely wanted her to succeed. She felt challenged academically, and she liked it.
"SEOP gave me a sense of belonging, a community of support. And my own internal motivation had shifted. It was the perfect combination to do well," Stanton recalls. She went on to run track for Barber, whom she now affectionately refers to as Coach B, and to work as a resident adviser during her undergraduate years. She earned a bachelor's degree in communication in 1990 and a master's in business administration in 1997. And she has stayed at Southern, first as a hall director, through several different positions in the residence life and student life departments, and now in her current role as director of University Access Programs. 
The SEOP program has expanded, contracted, and responded to the ever-changing needs of students and the ever-evolving influences of the university, the New Haven community, and the world. But the program's overarching mission has remained the same, including the personalized approach to addressing student needs and a commitment to building relationships.
Credits now are offered in two courses — communication and a public health class on personal wellness. The Summer Academy also offers students workshops, small groups, and one-on-one meetings with staff in the Center for Academic Success and Accessibility Services, the Disability Resource Center, Counseling Services, the Multicultural Center, and the Financial Aid office.
Both Stanton and Barber note that a significant number of graduates from the SEOP program wind up working in human services careers. "I'm not sure if it is the program or the overall college experience," says Stanton of the transformation. "They come to college with a very limited understanding of how you can help one another." But they experience how a little assistance changes their outcome, she says, and "they go on to become educators, doctors, lawyers, nurses, social workers, clinical healthcare workers, entrepreneurs, the whole gamut. That is the impact."