Jack Mordente, M.S. '77, 6th Yr. '79, coordinator of Veterans and Military Affairs and the founding coordinator of Southern's Veterans Center, retired on Friday, July 1, 2022, leaving an incredible legacy. The Veterans Center was established 47 years ago as the first veterans center in Connecticut, and Mordente has impacted countless lives at Southern — especially those of student veterans.
In a December 2019 article about student veterans at Southern published in the student magazine, Crescent, Mordente speaks about the experiences of veterans on campus and his work with them. "A veteran himself," the article says, "Mordente came to Southern in pursuit of his master's degree in counseling in the summer of 1975 after serving in the Army for four years in the Medical Service Corps Office as a social worker and a few more years in the reserve. Shortly after his arrival, he started working with veterans under a federal grant that was awarded to the university. After the grant, he was hired to work full-time by Southern and has been here ever since."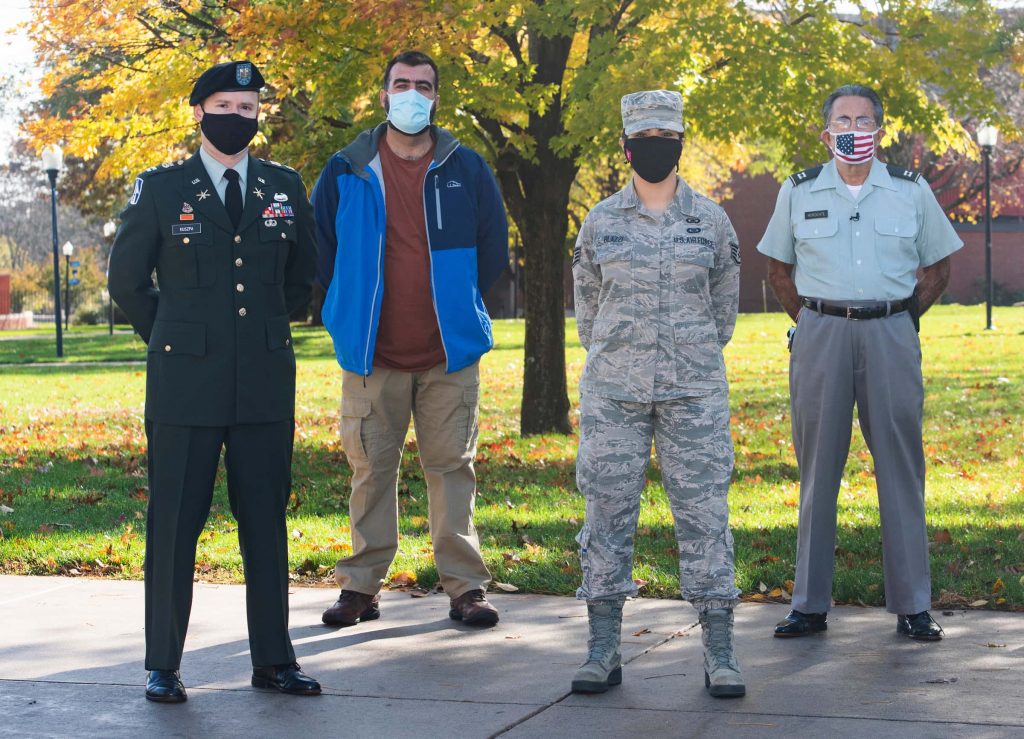 The office for Veterans/Adult Students, established in 1975 to accommodate the hundreds of Vietnam veterans flooding into college, provides advisement and support regarding the GI Bill® and CT War Veterans Tuition Waiver Certifications and liaisons with state and federal agencies.
Mordente is a member of the Connecticut Veterans Hall of Fame and was president of the National Association of Veterans' Programs Administrators.
His Southern colleagues, students, and alumni wish him all the best for a wonderful retirement!
Read more about Mordente and the Veterans Center:
"All About the Camaraderie and Support": Southern's Veterans Center
Feb 14, 2019
Family Clinic Offers Free Therapy For Veterans & Their Families
Jan 21, 2016