August 24, 2021, was a big day on campus. After over a year of primarily distance learning, Southern welcomed students back to the physical campus on Move-In Day, and U.S. Senator Richard Blumenthal and Lieutenant Gov. Susan Bysiewicz were on hand to discuss the reopening of in-person campus activities and talk to students about getting vaccinated against COVID-19. The officials encouraged students and parents who are not already vaccinated to get the vaccine and discussed guidelines for in-person activities on campus.
As of August 27, Southern's overall student vaccination rate stood at 81 percent, which means the university is considered a vaccinated campus, according to CDC and state Department of Public Health guidelines. Vaccination clinics have been held on campus through much of the summer and will continue through September 3.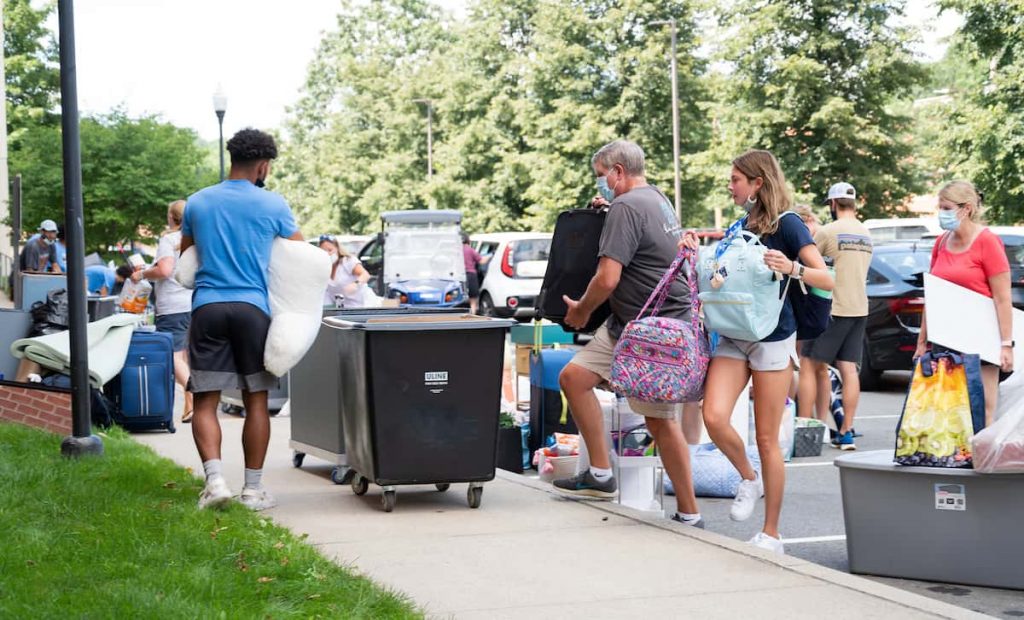 August 24 also saw the kickoff of Week of Welcome (WoW), which runs through September 3; the New Owl Welcome program, which aims to help new students adjust to life at the university and feel ready for a strong start; and Sophomore Start-Up, a new program that invited sophomores to campus to get acquainted in a way that didn't happen last year. This program strives to increase sophomores' familiarity with the physical campus, help them make some new friends, learn more about all that is available to them at Southern, and boost their confidence for the year ahead.
View a gallery of photos from Move-In Day and Week of Welcome activities.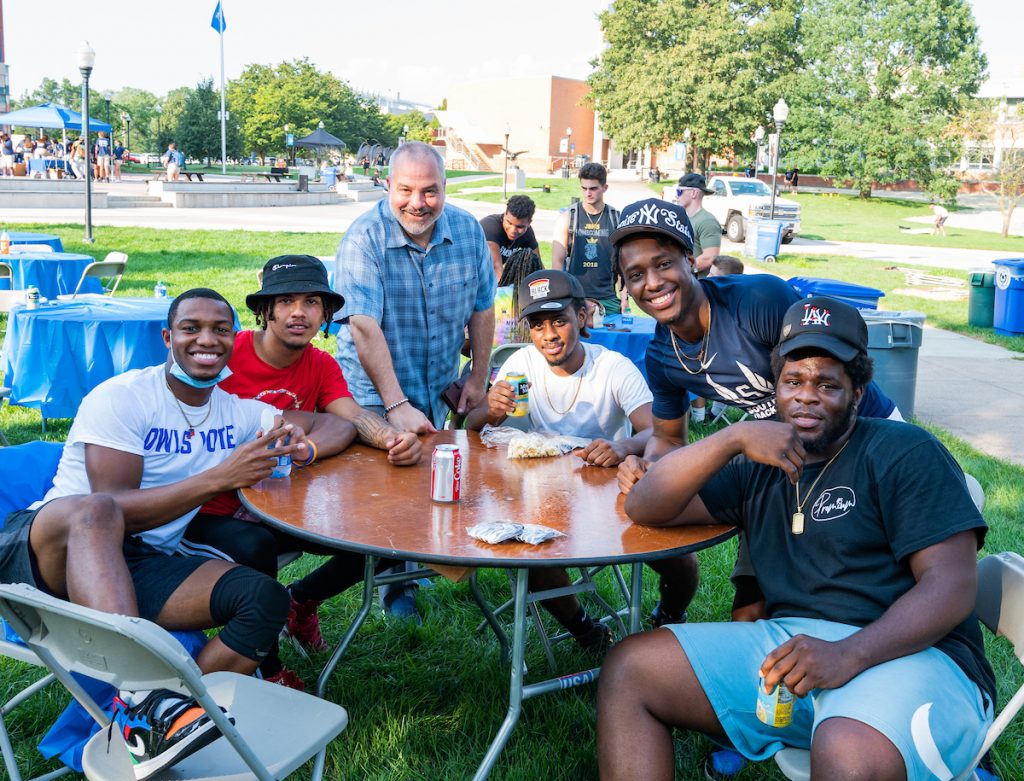 New Student/Sophomore Move-in Day generated much local media coverage, not only of the regular move-in but also of the press conference that featured Sen. Blumenthal and Lt. Gov. Bysiewicz. The New Haven Register, as well as all five Connecticut TV stations (Channels 8, 30, 3, 61 and 12), covered the day's campus activities:
Move-in day for freshmen at SCSU Tuesday; state leaders discuss getting COVID vaccine with students (wtnh.com)
Connecticut State Colleges & University staff to face vaccination requirement (news12.com)
Move-in day at SCSU is also a push for vaccinations among students | fox61.com
COVID Clinics Being Offered as Freshmen Move Into Some State Schools Today – NBC Connecticut