As the world begins a recovery from COVID-19, Southern Connecticut State University is joining more than 100 universities around the world to focus the world on a critical question. What can we do this year in Connecticut to help solve climate change while supporting struggling communities that have faced joblessness, sickness and loss?
On April 7 from 9:30-11 a.m., Southern will host a public webinar on the topic of "Green Recovery, Climate Solutions and a Just Transition". This will be one of 125 similar events held across the planet in early April, as part of a global project called Solve Climate By 2030, sponsored by Bard College in New York. Worldwide, from Australia to Alabama, Kyrgyzstan to Kentucky, Colombia to Colorado, and Malaysia to Minnesota, students and community members will hear from local climate experts about concrete steps that can really move the needle on climate change, while creating much-needed jobs and income for all.
Here in Connecticut, the discussion will feature Katie Dykes, Commissioner, CT Department of Energy and Environmental Protection; Brian Garcia, CEO, Connecticut Green Bank; and Shanté T. Hanks, Deputy Commissioner, CT Department of Housing. Students Michaela Garland (Ph.D. student, UConn), Sabit Nasir  (master's student, UConn), and Leana Mauricette (junior, SCSU) will serve as moderators.
Miriah Kelly, assistant professor of environment, geography and marine sciences, one of the Connecticut event's coordinators, said, "This collaborative effort between Southern Connecticut State University and University of Connecticut is an example of how working together to tackle climate issues is the best path forward. Together our two institutions have the ability to make a difference in educating future climate leaders, supporting bold and just climate related research, and engaging with broader public audiences in the implementation of the myriad of climate solutions needed to address this massive problem."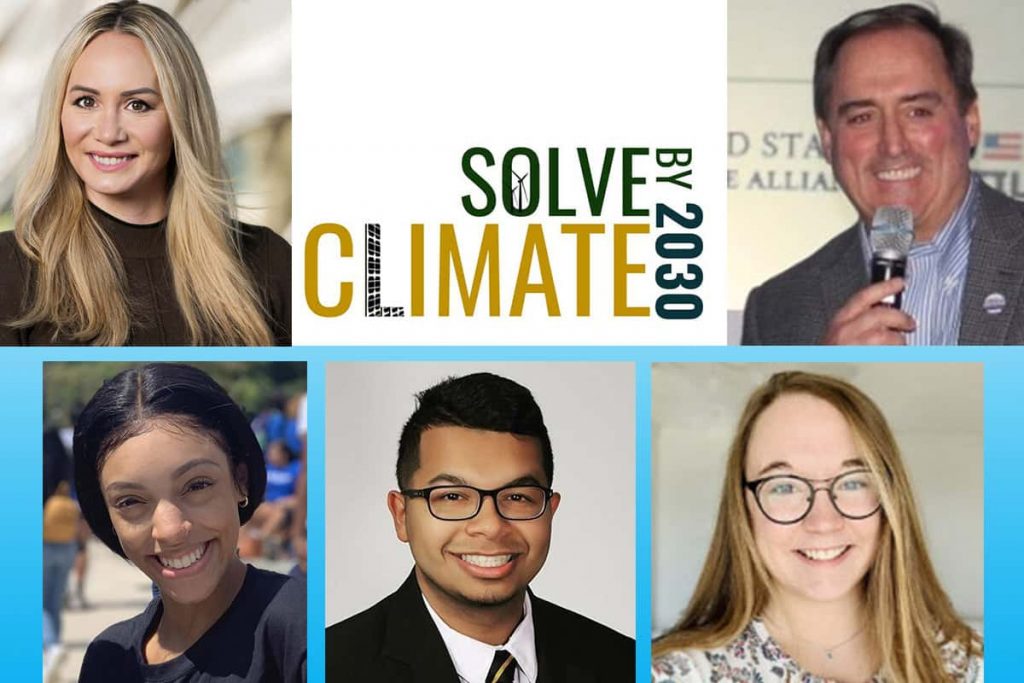 Eban Goodstein, economist and director of the Solve Climate project at Bard College, urges climate-concerned teachers at the college, university and high school level to kick off Earth Month by assigning the SCSU webinar as homework– either live or recorded– and then engage students in this critical dialog.
"You don't have to be an expert on climate to talk with your students," said Goodstein. "Every subject contributes to understanding climate solutions. Whether you are teaching art, literature, business, philosophy or any other discipline, you can access easy-to-use teaching guides to Make Climate A Class at Southern Connecticut State University."
To learn more or to register, visit Solve Climate by 2030.
Submit a question for the panel