It's a chilly February day in New England, and Sean Grace can't wait to get back in the water. A dive is scheduled for later in the week in Rhode Island, and despite the frigid temperatures, the professor of biology is primed to continue his research on temperate coral and kelp systems.
Say "coral" and the average person thinks Aruba, St. Thomas, or Australia's Great Barrier Reef. But Grace has a different research paradise in mind: Long Island Sound, Rhode Island Sound, the waters off Cape Cod. All offer a wealth of opportunity for the scientist who typically has several studies in progress. When it comes to marine research, much like real estate, it's all about location — and Grace considers southern New England to be ideal. "We're at the northern-most [habitat] range of many southern species. And we're at the southern-most range of many northern species. They all come together — living and competing in a very interesting way," says Grace, chairman of the Department of Biology and co-director of the Werth Center for Coastal and Marine Studies at Southern.
He's particularly interested in how environmental factors, specifically global warming, are influencing this melting pot of northern and southern species. One example: the decline of kelp and the increase of bushy turf algae in Narragansett Bay in Rhode Island between 1980 and 2018. This study — conducted by Grace and two other researchers and published in Scientific Reports — points to increasing water temperatures as the primary reason for the shift.
Grace continues to collaborate with other scientists on kelp research: they're compiling video records; conducting transect studies; and studying the attachment strength of kelp growing on rocks versus kelp growing on the aforementioned turf algae. The kelp attached to the latter "pops right off," notes Grace, despite attachment points that extend out — seemingly looking for a firm footing. This kelp is smaller. Less healthy.  "Every time an organism expends energy in one area, they lose it in another," says Grace.
In southern New England, the shift is in full swing — and the kelp is losing ground. "If I was a young person interested in climate change, I'd want to be where it was going to be demonstrated really quickly — which is what we're seeing here," says Grace.
Such research is important on a global perspective: kelp is a vital home for marine life and similar shifts are being seen in many locations. But research is also significant from an educational standpoint — and it has been greatly forwarded by the Werth Family Foundation. In 2014, the foundation pledged $3 million to Southern, to be awarded over 10 years, for several initiatives, including $1,500,000 to endow Southern's Center for Coastal and Marine Studies,  and an additional $750,000 to cover operating costs. The center was named in honor of the Werth family. The remaining funds were earmarked for two initiatives that combine science education and real-world experience through seminars, internships, and research opportunities. "If it wasn't for the foundation's support, we would be having a completely different conversation — and it would not be about research," says Grace.
A Scientist is Born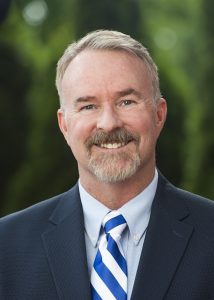 Raised in Fall River, Mass., several blocks from the Rhode Island border, Grace has been pulled by the tides since boyhood. His father, a high school graduate who served in the military, was a dock worker for Shell Oil with a shift-worker schedule. When his afternoons were free, he'd take Grace and his brother fishing at a nearby dock.
Grace loved the outings. "But I could have cared less about the fish," he says, instead recalling a deep fascination with the barnacles and mussels growing on the dock. Grace, a first-generation college student, followed his passion to the University of Maryland, where he earned an undergraduate degree and was hired as a research assistant. "We went all over the Caribbean to study how corals feed," says Grace, who lived in the underwater Aquarius laboratory for two science missions. He was set to begin graduate school on the West Coast, but changed plans to be closer to his parents, who were dealing with medical issues.
Enrolling instead at the University of Rhode Island's graduate program, he shifted his research focus to the coral found along the New England coastline. Grace was certified to SCUBA dive in Rhode Island — and had long known about this local coral. Still, he remembers the early warnings: "The best coral people would say, 'You might find five or six here. Maybe 20 over there. You're never going to find a lot. So be careful what you want to study, because you might not have enough for a sample size.'"
His first dives as a graduate student were deeply disappointing. Then he changed his search pattern. "And I saw what I was looking for — and it's everywhere," he says. Called Astrangia poculata, it's also known as northern star coral, and like all corals, it's an animal, an invertebrate related to jellyfish and anemone. Far less showy than its tropical relatives, Astrangia, is a hard, small (typically smaller than a fist) non-reef-building coral, ranging in color from white to brown.
Despite its more subdued appearance, Astrangia has its own superpowers. Many corals have a symbiotic relationship with algae called zooxanthellae that live in its tissue. "They photosynthesize and give the host some benefits, and they get a home," says Grace. Tropical coral gets much of its vivid color from zooxanthellae, which produces oxygen, helps the coral remove waste, and provides vital nutrients. If there's not enough zooxanthellae, the tropical coral bleaches, turns white, and usually dies.
But Astrangia is another story. Healthy Astrangia sometimes has zooxanthellae in its tissue: the coral appears brown. But it also lives successfully with little or no algae: it's white but doing just fine. And successful Astrangia colonies can include multiple polyps living side by side, ranging in color from white to brown (presumably with and without zooxanthellae).
Astrangia is hardy in other ways. Reef-building corals cannot tolerate temperatures below 64° Fahrenheit, according to the National Oceanic and Atmospheric Administration. In contrast, Astrangia withstands the extremes of New England — blazing-hot summers, frigid winters, and everything in between. "This coral is kind of a model system," sums Grace.
Other scientists agree. The Astrangia Research Working Group unites researchers from more than 15 institutions. Their goal: to establish temperate corals, including Astrangia, as a model system for investigating how coral responds to environmental change. Grace and faculty members Koty Sharp from Roger Williams University and Randi Rotjan from Boston University are co-organizers of the group.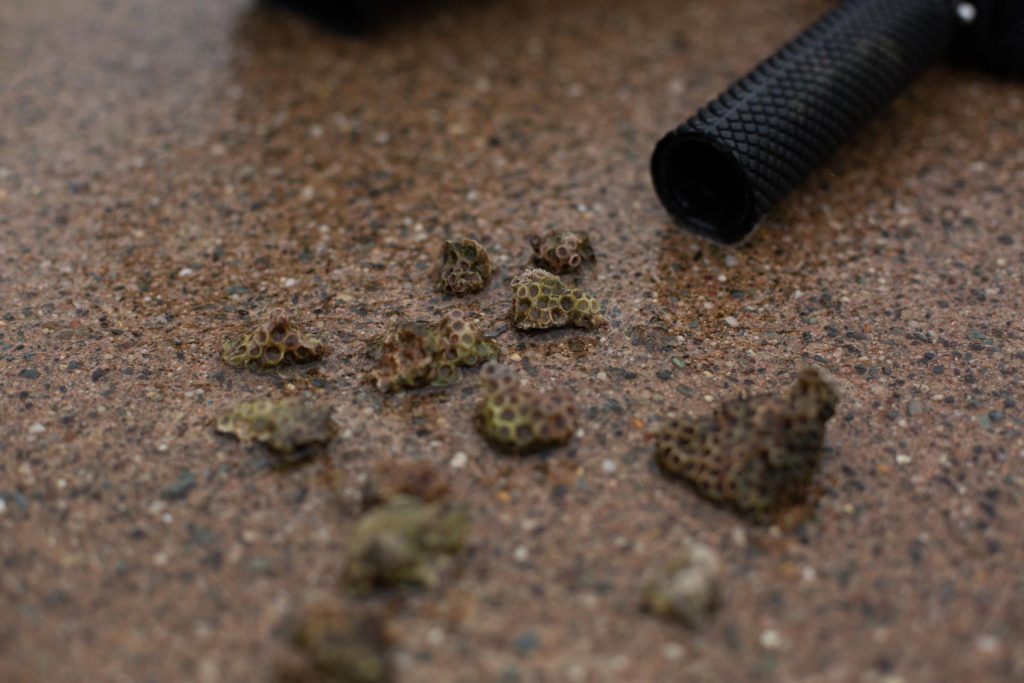 Grace is currently conducting several Astrangia studies — all of which have implications for exotic tropical corals as well. In one study, he is looking at the competition between Astrangia and Cliona celata, commonly known as the red boring sponge. The sponge settles near the coral, burrowing beneath it. "It literally produces a chemical that wears away the coral's ability to hold on. And it pulls the coral off the substrate," explains Grace. The study will be among the first to examine the attachment strength of coral in a natural setting. "You can't go to the Caribbean and pull coral off the reef. But there are billions of this organism out there. So, we get to ask and answer more questions," says Grace, noting that sponges also are becoming more dominant in tropical reefs.
A separate study, conducted in collaboration with the NOAH (National Oceanic and Atmospheric Administration) Northeast Fisheries Science Center in Milford, Conn., looks at the influence of ocean acidification on Astrangia coral. The research team includes two of Grace's former Southern students: David Veilleux, '99, M.S. '06, the biological science laboratory technician and shellfish hatchery manager at the Milford center, and Gabriella DiPreta, '16, M.S. '19, a researcher at the U.S Environmental Protection Agency in the Office of Water. During the first phase of the study conducted at NOAH over a three-month period, pre-weighed Astrangia was kept in ocean water at three separate pH levels: 8 (similar to the ocean currently); 7 ½ (moving toward more acidic); and  7 (pH neutral). The pH scale is logarithmic, so a one-unit change on the scale means a tenfold change in concentration.
During the next phases, Grace is examining how the various pH levels affect the corals' weight, structural strength, and ultimately, its chemical composition. A lot is at stake — particularly as temperate coral also has implications for reef-building coral, which can't be studied in the same way. Consider just some of the benefits coral brings to the planet: preventing coastal erosion, spurring tourism/recreation opportunities, and creating critical habitats for marine life. Coral is home to more than 1 million diverse aquatic species, including thousands of fish species, according to the International Coral Reef Initiative.
So, the research continues. "Our oceans won't hit 7 for — who knows — a very, very long time, if ever," says Grace. "But we know the direction we are going. This will help us see how organisms with calcium carbonate skeletons or makeups might fare — if the oceans ever did get to that point." ♦
The World's Oceans are Big Business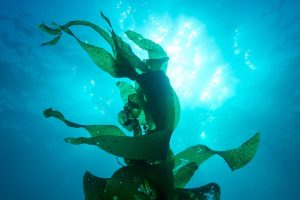 The global ocean economy could double in size by 2030, reaching approximately $3 trillion, according to the Organization for Economic Co-operation and Development (OECD). Looked at locally, in Long Island Sound, the "Blue Economy" — defined by the World Bank as sustainable use of ocean resources for economic growth, improved livelihoods, and ocean ecosystem health — is projected to grow by 67 percent during that same period to an estimated $13.3 billion, according to a team of Southern researchers.
Helping to drive this growth, Southern has launched Project Blue Hub, with a goal of creating a Blue Economy center for research, tech transfer, and innovation in New Haven. Created by a team of dedicated researchers and uniting academia, business, and the government sector, Project Blue Hub was spearheaded by Colleen Bielitz, associate vice president for Strategic Initiatives & Outreach, and Patrick Heidkamp, professor in the Department of the Environment, Geography, and Marine Sciences.
Among the first focuses: expansion of the locally grown kelp industry by finding alternative channels and niche markets for kelp to grow local businesses. Through partnerships with Gateway Community College and CT Next, Southern is prepared to provide up to 300 students with practical research and learning experiences in the burgeoning kelp industry in the next two years. ■
More at:  projectblue.SouthernCT.edu