Having spent six years traveling throughout the U.S. and Europe, Stephanie Howell, '11, has officially arrived as a business owner. In June 2019, she launched her first collection of jewelry through her namesake company S. Howell Studios — and within months was named a top five finalist in the Halstead Grant competition for emerging silver jewelry designers.
Applicants to the annual competition submit a portfolio of their work and answer 15 questions related to their businesses. "Applying for the Halstead Grant is essentially like creating a well-thought out business plan," says Howell, who won a $500 grant and received national media exposure from the competition.
The recognition was a welcome confirmation for the entrepreneur, who traveled extensively after graduation. She financed her trips by working in restaurants while keeping future business plans in mind. "I set a goal to start turning one of my passions into a career by the time I turned 30," says Howell. At 29, she decided to devote her career to jewelry design. "Once I was ready to settle down, it felt like a no brainer," she says.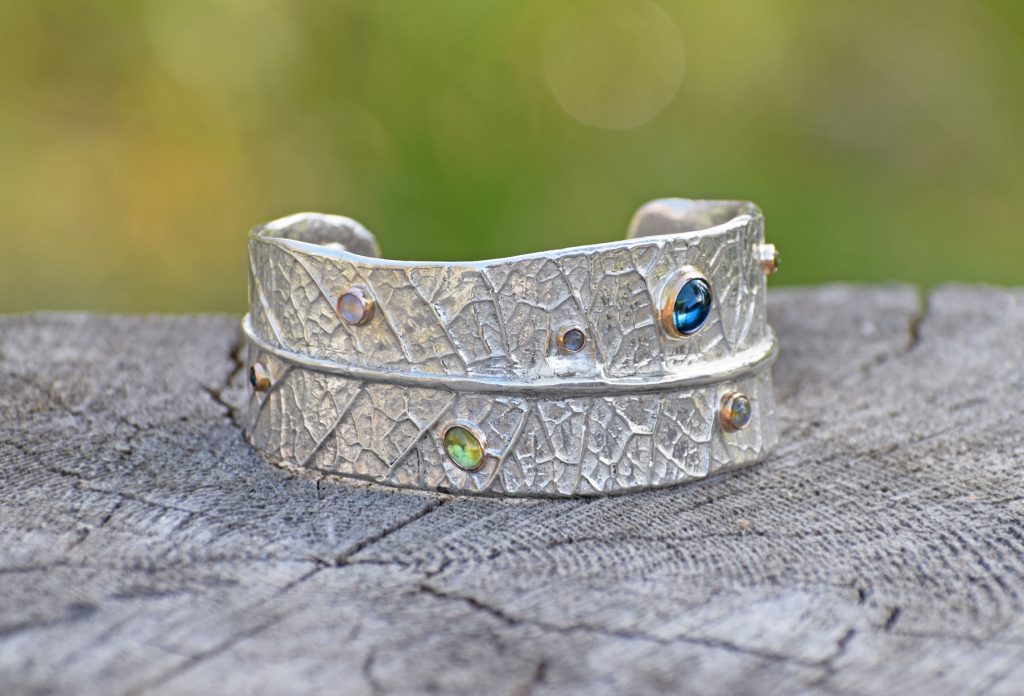 The clues to Howell's future career were certainly there. Years earlier, as an incoming freshman browsing through Middlesex Community College's undergraduate catalog, she was immediately drawn to a course in metal and jewelry design. She earned an associate degree and transferred to Southern where she was a studio art major "from day one," with a concentration in jewelry and metalsmithing.
She recalls a small, tight-knit group of classmates, and cites Professor of Art Terrence Lavin as being "invaluable" in terms of shaping her education. "He constantly challenged me to step outside of my creative comfort zone and become a better artist," says Howell, who graduated magna cum laude.
She continues to design in metal, valued equally for its permanence and malleability. She uses the lost-wax casting process to create "silver fossils, preserving plants indefinitely." Botanical details — the delicate veins of an aspen leaf or the floral whorls of lupine — embellish her handcrafted collection of earrings, bracelets, and necklaces, often accented with gold and semiprecious stones.
"By featuring subtle beauty in my work, I encourage people to take a closer look at the world around them," she says.