It's a balmy 68-degree December day in Orlando, Fl., and Brianna Lynn Bauch-Gregorio, '17, is feeling decidedly festive. Decked out in a winter-white coat with matching hat, gloves, and booties, she marches on to the brightly lit stage. "Let's get this party started!" says Bauch-Gregorio, who is starring as Haley Comet in A Totally Tomorrowland Christmas at Walt Disney World's Magic Kingdom.
A native of Newtown, Conn., Bauch-Gregorio was hired by Disney to host the beloved 18-minute holiday show, which runs until Dec. 31. She'll perform up to five nights a week (five shows a night) — with an additional six daily shows during the peak holiday week of Dec. 23-31.
It's a dream assignment for Bauch-Gregorio, who first imagined performing at Disney when she was a child visiting the resort.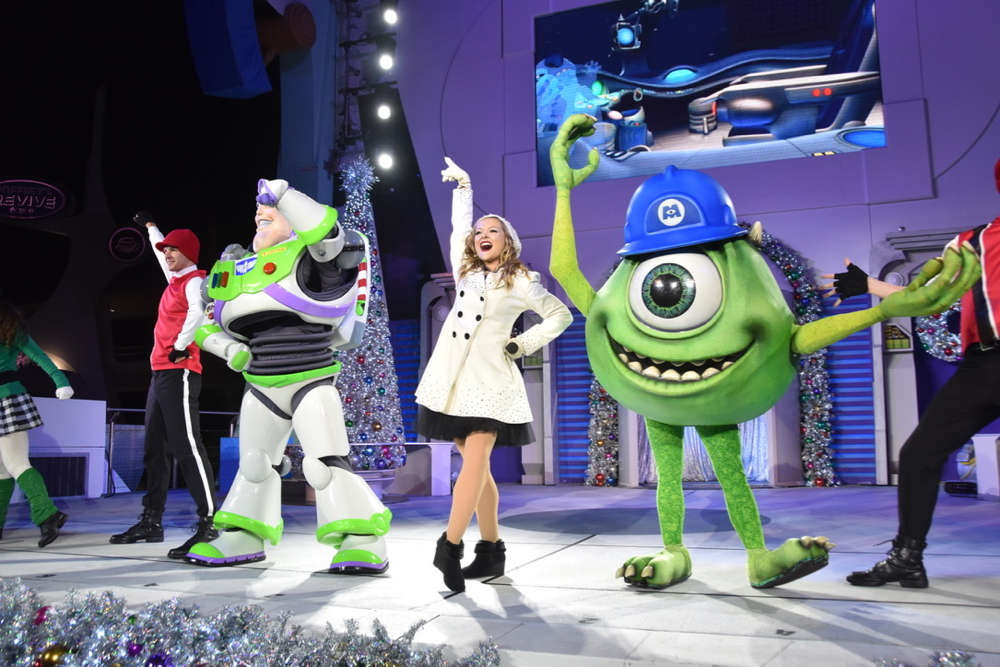 "I have the privilege of creating magic for these guests," says Bauch-Gregorio, an Equity actor who performs under the name Brianna Bauch. "I remember how much it impacted me. I'm sure that there are kids in the audience watching our show and thinking, 'I'm going to do that one day!' just the way that I did," she says.
Bauch-Gregorio came to Southern with plans to double major in theatre and special education. Performing was central to her Southern experience. She joined the cast and crew of 13 shows at the university. She notes that it's challenging to pick a favorite college performance. But when pressed, says that playing Persephone in Polaroid Stories in her junior year was particularly influential. "This role challenged and pushed me as an actor. It broke down the barriers of what I thought I could do in a performance. It really proved to me that I have so much more inside of me to give and to show the world," she says.
That same year, she realized she was pursuing education as a backup plan. "I love teaching but I know my real passion is performing, and I just couldn't see myself in a classroom every day," says Bauch-Gregorio. She dropped the second major and graduated magna cum laude with a degree in theatre.
Since then she's never looked back. "When I am on stage, I truly feel like it's the safest place in the world," she says. "I am where I'm supposed to be, doing what I was designed to do."
In the midst of a busy performance schedule, Bauch-Gregorio paused to share her thoughts on theater, Southern and Disney.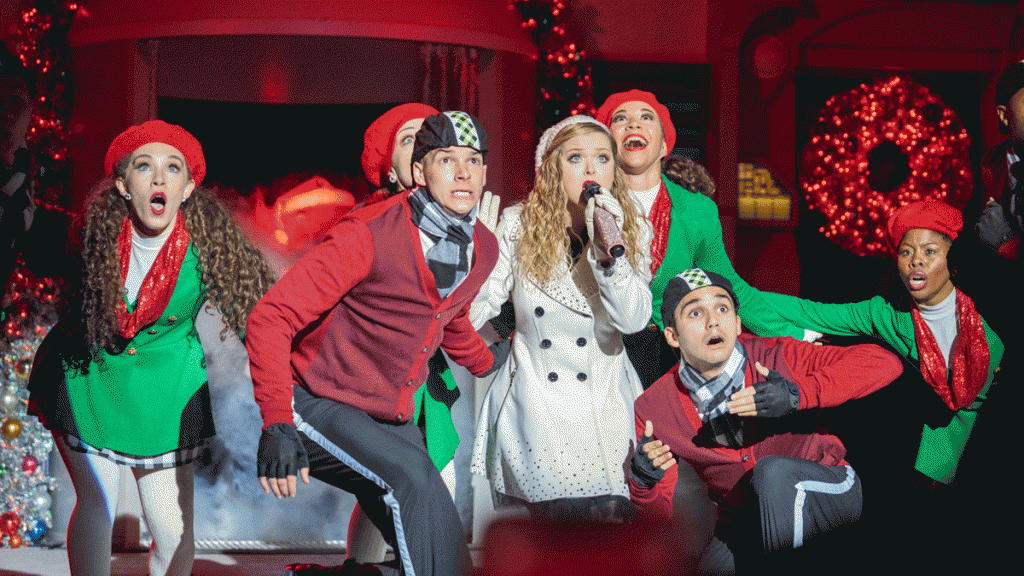 That Disney magic: "This experience has been truly incredible, even more amazing than I had anticipated," says Bauch-Gregorio of performing for guests from around the world. "I get to create happiness for these families. . . . And of course, seeing the kids' faces when Buzz Lightyear, Mike Wazowski, and Stitch come out on stage is just priceless."
An early calling: "I knew from a very young age that performing would be my life. There's this indescribable feeling that I get when I'm on stage. It's true joy," she says.
The power of theater: "The arts are so important," says Bauch-Gregorio. "There is so much educational value, healing, and beauty in this art form. I am truly lucky to get to be a part of that."
A Southern (Continuing) Love Story: Brianna is married to her high school sweetheart and fellow Owl, Michael A. Gregorio, '17, a business administration major. The two tied the knot on May 11, 2019 and have been a couple for 8 ½ years. Michael is a program manager for Collins Aerospace, working out of the Danbury, Conn., office on multimillion dollar projects and programs.
Advice to Southern students: "When you love something enough, you need to fight for it. You have one life, one chance to LOVE your life, so go full-heartedly toward what will make you most happy. Know your worth. Know what you have to offer the world. Keep fighting for your future."
Working at the "Happiest Place on Earth": "I'm living my dream of being a professional actress, and I am beyond grateful. Walt Disney World has been an incredible place to work," she says.