Think of the worst human tragedies of the last 15 years — earthquakes, hurricanes, mass shootings. Chances are Katherine Bequary, '93, or David Denino, '75, M.S. '76, were there to help.
Bequary has traveled the globe as executive director of NYC Medics, coordinating emergency care in places few are willing to go — from earthquake-torn Haiti and Japan to the remote mountains of Nepal. In summer 2018, she returned from one of her most challenging assignments yet: running a crisis-care clinic in Mosul, Iraq, just behind the front lines in the fight against ISIS. Bequary says more than 10 percent of the trauma casualties reported in the city were children, many of whom died before they could reach a hospital.
The clinic, which moved with the fighting, did whatever was needed — starting IVs, applying tourniquets, inserting chest tubes — to stabilize victims and help them survive the journey. Staffed 24/7, it provided life-saving care to more than 2,600 patients in the span of a year, many of whom were civilians shot by ISIS snipers while trying to flee the city.
"Every mission always has a powerful message or takeaway, but I have to say Iraq, by far, has been the most important work I've ever done," says Bequary, 49.
"Not only for the medical intervention our team provided," she adds, "but for the hope that comes with seeing so many people putting themselves in a conflict zone to help a stranger."
Psychological first aid
Closer to home, as the mental health lead for the Connecticut/Rhode Island American Red Cross, Denino, 66, manages teams of mental health volunteers dispatched to disaster scenes around Connecticut and the country. He administers what he calls psychological first aid, setting up mental health triage based on patients' levels of distress. If someone needs medication or a hospital, Denino works to connect them with services in the community.
A licensed professional counselor and director emeritus of counseling services at Southern, he trained as a Red Cross crisis responder following the Sept. 11 attacks on the World Trade Center in 2001.
"When I watched the towers go down, I felt paralyzed," recalls Denino. "The call for help went out far and wide, and I couldn't do anything because I hadn't been vetted."
Too late for 9/11, he was sent to New Orleans a few years later, assigned to the shelters housing residents displaced by Hurricane Katrina. Subsequent missions included hurricanes Sandy, Irene, and Harvey as well as the mass shootings in Sandy Hook, Conn., and Las Vegas. In Las Vegas, Denino worked in the family assistance center, offering counseling and comfort to people who survived the shooting or lost loved ones. Staged in a conference hall "three times the size of Costco," he remembers the center being eerily quiet despite being filled with concertgoers and workers, mostly in their teens, 20s, and early 30s.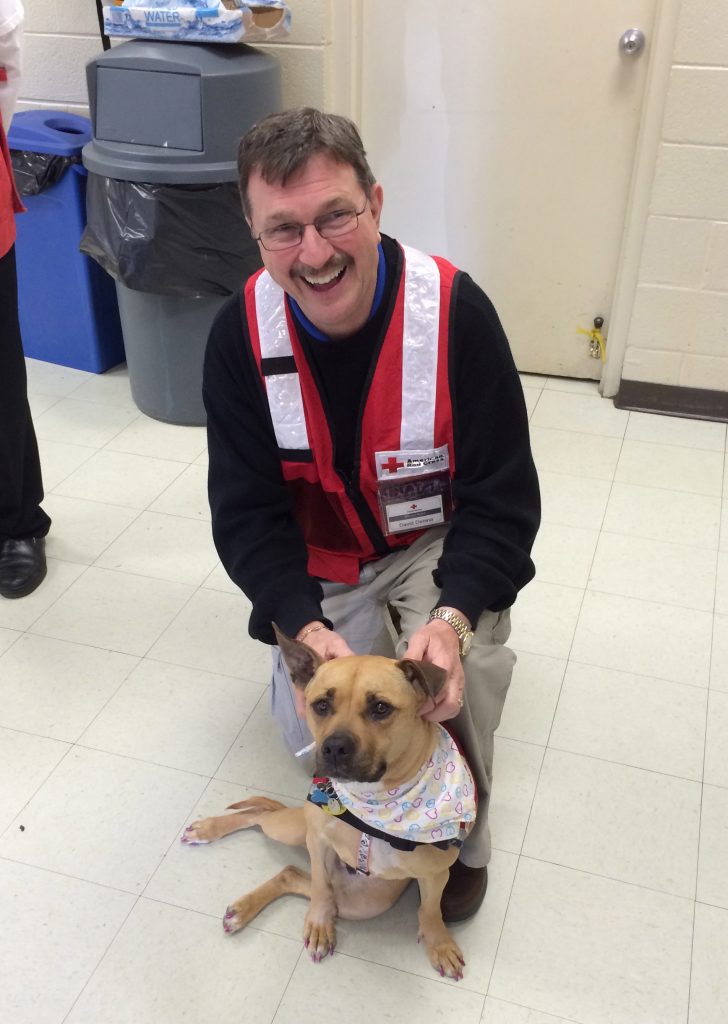 "A lot of them were struggling a couple of days out with sleeplessness and anxiety," he says.
In addition to counseling the victims, Denino also kept an eye on the mental health of his fellow volunteers, helping them process their emotions and cope with stress. He earned the 2017 Meritorious Service Award from the National Behavioral Intervention Team Association (NaBITA) for his work in Las Vegas and in Texas after Hurricane Harvey. In 2018, he served as the organization's president, leading efforts to prevent suicide and violence on college campuses and K-12 schools. In July 2018, the U.S. Secret Service issued a report concluding that the most effective way for schools to prevent targeted violence is with a behavioral intervention team — heightening the focus on NaBITA significantly.
Southern roots
Now living in Wallingford, Conn., with his wife, Vanessa [Pomarico] Denino, '92, M.S.N. '98, Ed.D. '18, and two dogs, Denino traces his interest in counseling to his days as a resident adviser at Southern's Neff Hall. After graduating with a bachelor's degree in recreation and leisure, he stayed on for a master's in counseling and landed his first job at Southern right out of grad school.
He spent 37 years at the university, retiring as director emeritus of counseling services in 2009, and he still teaches in the clinical mental health program. In 2007, he received the J. Philip Smith Award for Outstanding Teaching, one of Southern's top faculty honors. He credits his mentor, James Brine, professor emeritus of counseling and school psychology, with steering him toward higher education.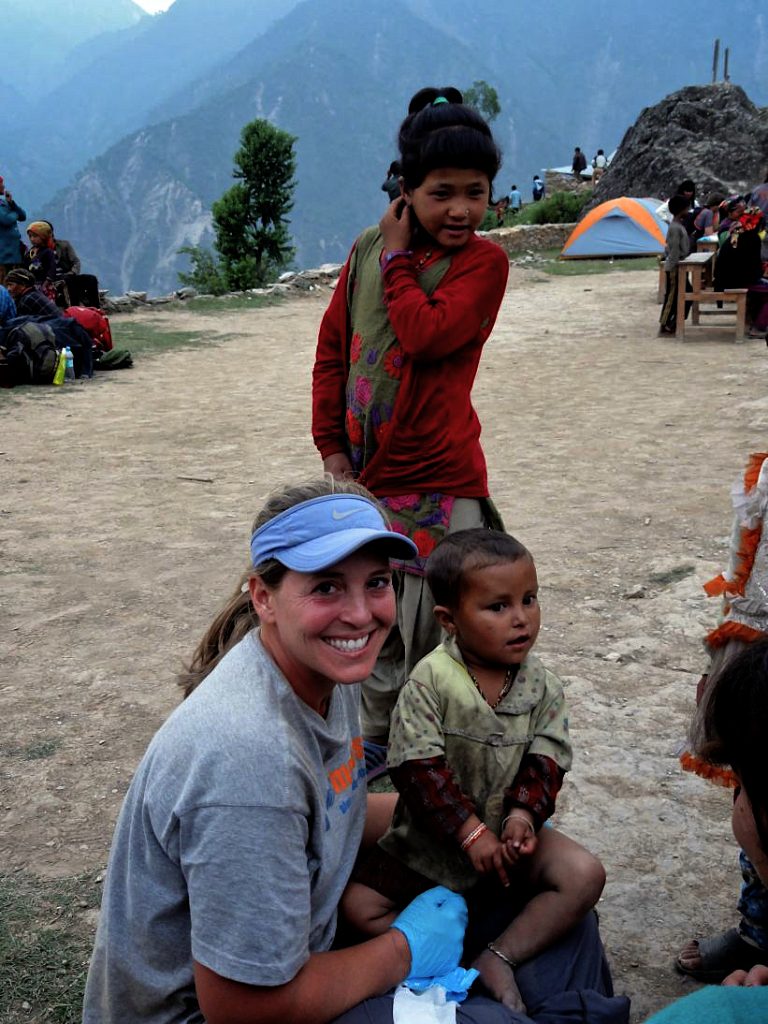 Bequary, who lives in New York City, came to Southern as a physical education/athletic training major intending to be a physical therapist, but says the university prepared her well for her eventual, if unexpected, disaster-relief career. She credits Gary Morin, professor and chairman of the Department of Health and Movement Sciences, for teaching her that physical and emotional healing go hand-in-hand.
"It's a big part of what we do [at NYC Medics]," she says. "We're there to provide the physical care, but it's so much more than that."
After graduating from Southern, she held several jobs in the healthcare field before earning a master's in public health from the University of Connecticut in 2010. She had just finished her thesis when the Haiti earthquake struck, and she learned through a friend that NYC Medics was mobilizing to help.
"I deployed with them and have been involved ever since," says Bequary. In December 2019, she traveled to Yemen, which has been ravaged by civil war. NYC Medics is working to legally implement a program there and Bequary hopes to return soon.
'Humbling and inspiring'
Asked why they do what they do, Bequary and Denino offer slightly different takes on the same answer.
"If I could just have people stand in my shoes for one day, they wouldn't even need to ask the question," Bequary says. "When people embrace us and open their arms to us . . . it's the most humbling and inspiring experience in the world."
She offers a story about a 3-year-old Iraqi boy she found wandering alone at the clinic. Through some detective work, Bequary eventually learned his mother had been a patient, shot in the stomach during a mass casualty incident, one of 60 civilians with serious injuries brought to the clinic in a single day. In the chaos, mother and son had been separated. Although critically injured, the mother survived, and Bequary was there for the joyful reunion: "He hadn't spoken for three days, but as soon as he saw his mother, he just started crying out to her. He ran over and embraced her. It was incredible," she says.
Like Bequary, Denino cites the people he helps as his inspiration. "With Katrina, I was talking to people who lost everything — everything — including members of their family or extended family, and the first thing they would do is hug you and say, 'Thank you for coming here,'" Denino recalls.
He remembers the relief on one woman's face when he was able to locate her elderly mother in a shelter, and recounts how some neighborhood families brought a home-cooked, fried chicken and biscuits dinner to the volunteers — a welcome change from the military-style MREs [meals ready to eat] they'd been dining on for days.
"You come home and it takes a little while to recover emotionally," he says. "But when I'm out there, I feel good about it."