Students Can Earn Bachelor's, Master's Degree Combo in 5 Years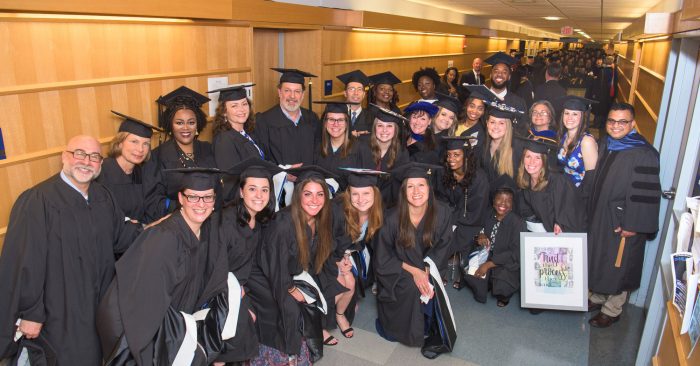 Undergraduate students at Southern soon will have the ability to complete their bachelor's and master's degrees in a combined five years in several majors as part of a package of new accelerated programs.
Robert Prezant, provost and vice president for academic affairs, has announced that the new pathways officially have begun with the start of the fall semester. They will be available to students who are pursuing the following degrees: B.S. in computer science, B.S. in recreation and leisure studies and B.S. in athletic training. In addition, the existing accelerated program option for those seeking a B.S. in chemistry has been revamped to better meet the needs of those students.
"These new programs will enable students to save time and save money, while continuing to provide the full benefit of a high quality educational experience," Prezant said.
A bachelor's degree traditionally takes four years to complete, while a master's degree typically takes two years of study for a full-time student. Therefore, the new program will enable students who are interested in pursuing both degrees to shave a full year off the time that it generally takes to finish. That will save students a full year's tuition and expenses, as well as enable them to become eligible to enter the job market a year sooner.
The programs will continue to offer the traditional four-year bachelor's degrees and two-year master's degree tracks. But those students looking to complete both degrees in a total of five years are generally encouraged to apply for acceptance into an accelerated program during the spring semester of their junior year.
The programs generally enable students to replace 6 to 12 credits of undergraduate electives with graduate level courses in their major during their senior year.