As a child idolizing the men and women of the Japanese TV show "Ninja Warrior," Derek Mathews never imagined he'd grow up to be one of them.
"I just thought that was the coolest thing," Mathews said. "Being a kid at the time, I thought that I could do everything that was on TV."
Flash forward to 2017 and Mathews is training with American Ninja Warrior legend Drew Drechsel at New Era Ninja Gym in Hamden, preparing for the show's city finals in Cleveland.
"I just went into this to have fun," Mathews said. "I didn't expect to do as well as I did. Never in a million years did I think I would be training at a Ninja gym or competing on TV."
Drechsel encouraged Mathews to send in a submission video for the show after he tested high on an assessment at the gym. He was selected to compete in the Cleveland City Qualifiers in May, an event that aired in July. Contestants that make city qualifiers go on to compete in city finals, then several more rounds before a national champion is crowned.
Mathews describes training for the show as one of the most intense times of his life. When he found out he would be able to compete, he increased his training from a moderate workout twice a week to three days of intense training.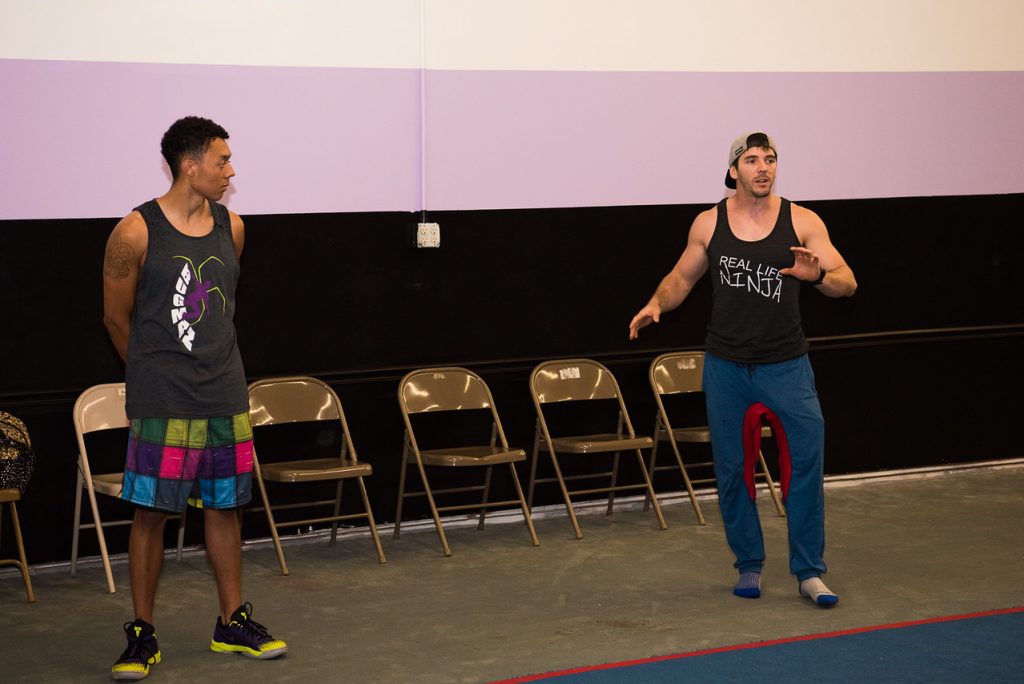 The morning of the Cleveland City qualifiers, Mathews went on a run to prepare for the outdoor obstacle course. It was 34 degrees outside. Despite the unseasonable cold weather in early May, Mathews said he felt prepared because "discipline" is his strongest asset.
"You can get so far with being the strongest person or the most durable, but if you don't have a strong mindset going into it, you won't go far," Mathews said.
Mathew's most challenging obstacle came in the form of the "I-Beam," a course of construction-like beams that require contestants to hang at a horizontal position while using their feet and fingers to make their way above a pool of water. Starting with 4 inches of spacing and ending with two, the test is to defy gravity.
"My hands [were] so cold that I couldn't grip. I was just burning myself out trying to just power through it and then I quickly made my descent into the water," Mathews said.
Having never practiced the obstacle, he didn't realize his error until it was too late.
Nonetheless, Mathews moved on to the Cleveland City Finals because of his speed and number of obstacles completed. The show airs on Monday, August 14 at 9 p.m. on NBC.
While the opportunity to train with veterans and elites was a gift, after workouts Mathews was "wrecked."
Not to mention he was simultaneously working toward a feat that he describes as equally challenging: earning his bachelor's degree. Despite being exhausted at the end of each day, Mathews became the first person in his family to graduate in May.
"I never let Ninja get in the way of my academics," Mathews said. "But I did let Ninja influence and enhance my academics. I knew what needed to be done. I wasn't going to let anything get in the way of that."