It's a whole new game for Southern basketball — with Owl national champion Kate Lynch, '08, and celebrated former NBA player Scott Burrell taking the respective leads of the women's and men's teams.
---
Southern basketball is headed to the postseason – Visit Southern Athletics for game times.
---
The excitement surrounding these "new kids" is palpable. Both are celebrated athletes and share strong personal connections with Southern. Lynch is a Southern graduate as are Burrell's parents, Samuel (B.S. in recreation and leisure studies in 1970 and a graduate degree in education in 1980) and Gertrude (B.S. in nursing in 1980 and a graduate degree as an adult educator with a concentration in nursing in 1991).
In July, the proud parents were among some 150 gathered on campus for a press conference officially announcing Burrell's appointment. He came to Southern with extensive experience, having spent the last eight seasons as an assistant coach at Quinnipiac University. Arguably one of the finest athletes in Connecticut history, he was the first-round NBA draft pick of the Charlotte Hornets in 1993 and also suited up for the Golden State Warriors, the Chicago Bulls, and the New Jersey nets while playing professional ball from 1993-2006. Among the highlights of his storied career is playing with Michael Jordan and the Chicago Bulls when they won the 1998 NBA Championship.
Burrell remains the only athlete in professional history to be drafted in the first round of two different sports. A three-sport scholastic standout at Hamden High School, he excelled at baseball, basketball, and football. He was picked in the first round of the 1989 Major League Baseball draft by the Seattle Mariners and again by the Toronto Blue Jays the following year, but instead enrolled at the University of Connecticut, playing basketball from 1989 – 1993.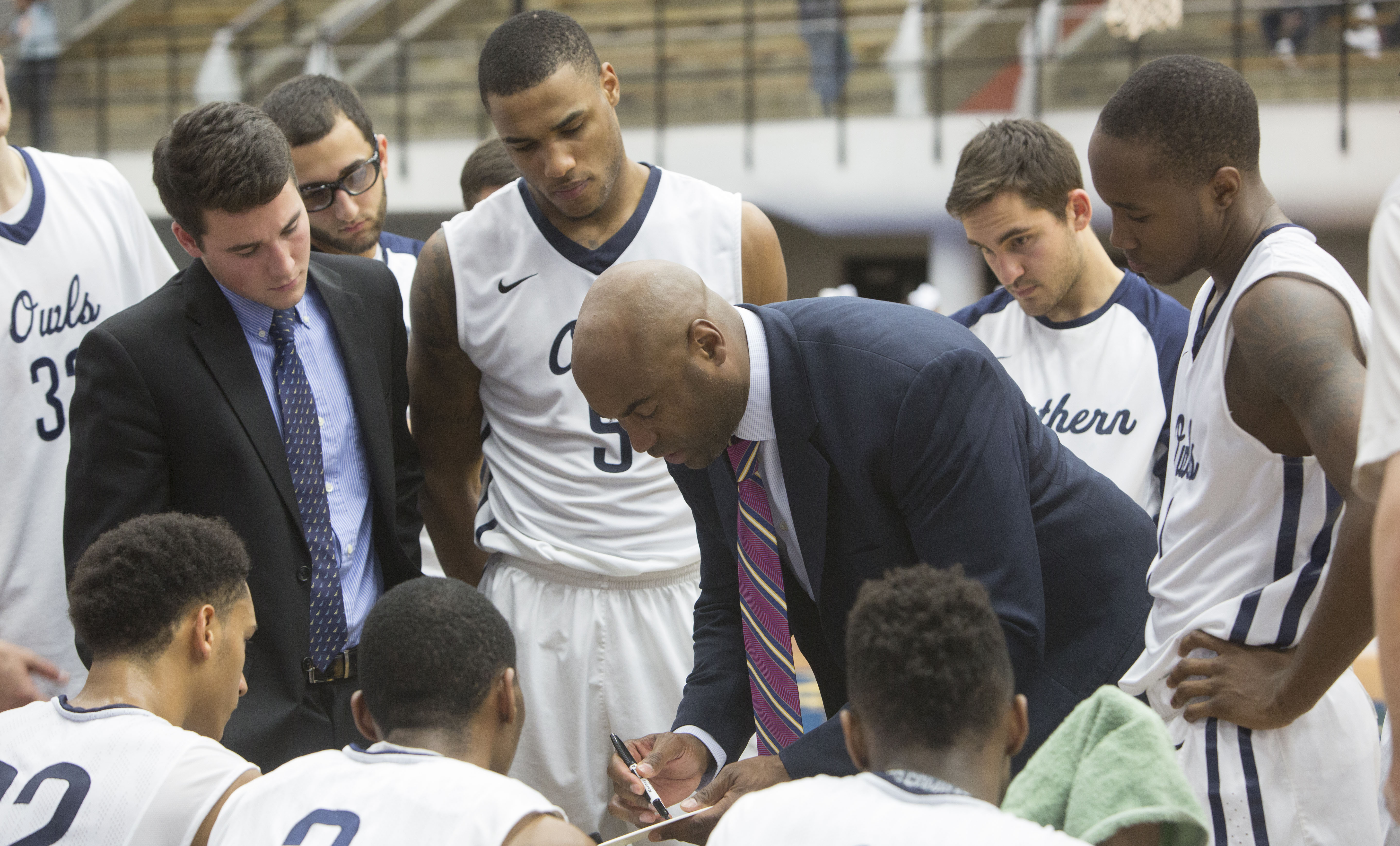 He became one of the Huskies' all-time greats, the first player in NCAA history to score more than 1,500 points, with at least 750 rebounds, 290 assists, and 300 steals.
More than two decades after playing for the Huskies, Burrell is still interviewed about one particular awe-inspiring play. It was March 22, 1990. With UConn down by one point and only one second remaining in the game, Burrell made a nearly full-court pass to Tate George, who scored for the win.
A celebrated athlete in her own right, Kate Lynch is a Southern hometown hero — a member of the 2007 team that won the Division II Women's Basketball National Championship. She remains the all-time leading scorer for Southern's women, with 1,779 points to her name. A two-time All American, she's been inducted into three basketball halls of fame (Connecticut, Northeast-10, and New England).
Lynch's winning tradition extends to coaching. Most recently, she was head coach at Molloy College in Rockville Centre, N.Y. Previously, she spent three years as the head coach of the Community College of Rhode Island, leading the Knights to three straight Region XXI regular season titles, and being named the 2013 National Coach of the Year at the community college level after a 25-win campaign and a District N Championship. Lynch launched her career as the director of basketball operations at Fairfield University, where she worked alongside her former coach at SCSU, Joe Frager.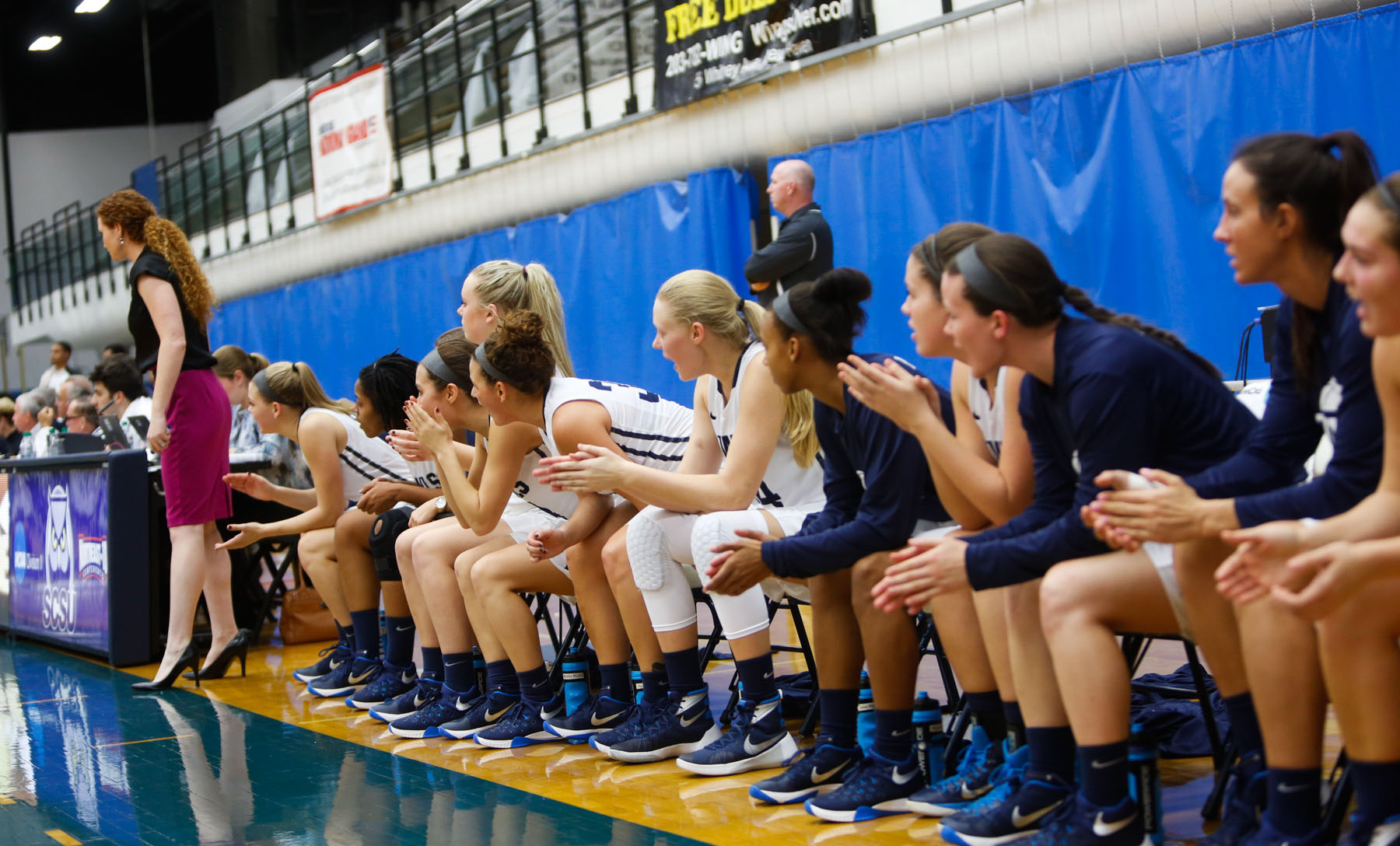 Southern Magazine: Had the two of you met before coming to southern?
Kate Lynch: No, we never met. We were complete strangers.
Scott Burrell: Total strangers. I just knew that Southern had won a championship when she played here. When I got to Southern, I found out how well she played — that she was on the team that won the national championship, which I remember.
KL: The average sports follower, of course, knows Scott Burrell — and I'm a sports fanatic. Being an NBA champion trumps winning the collegiate national championship. Everybody here knows Scott Burrell — what a great athlete he is and what a great person he is.
SB: But she came back to where she played which is really special. She won a championship at Southern — and now she can try to win one as a coach.
Both of you have prior connections to the university.
KL: I always wanted to have the opportunity to coach here. Southern is home to me. I felt it even when I was being recruited. The atmosphere was great. The head coach and everyone on the administration — the staff and faculty — they were all just wonderful during my four years [as a student-athlete]. . . . Of course, we had a lot of success during that span, which makes it even more special. I haven't stopped smiling for the last couple of months.
SB: It's exciting because it's my first head coaching job — and it's where my mom and dad went to school. Half of the campus is located in my hometown [Hamden]. Walking around campus, I've seen so many people who I went to school with or played baseball with or other sports. It just makes it feel like home.
You want to build a team where your family can see you play and see you be successful — and Southern is a place where you can be successful. We have great support from President Papazian and a great athletic director, Jay Moran. Mike Donnelly [the former men's basketball coach] did a wonderful job while he was here. It's a good place for me to jump into head coaching. There's a lot of pressure to come back to your hometown and be a head coach — but that's the part I am excited about.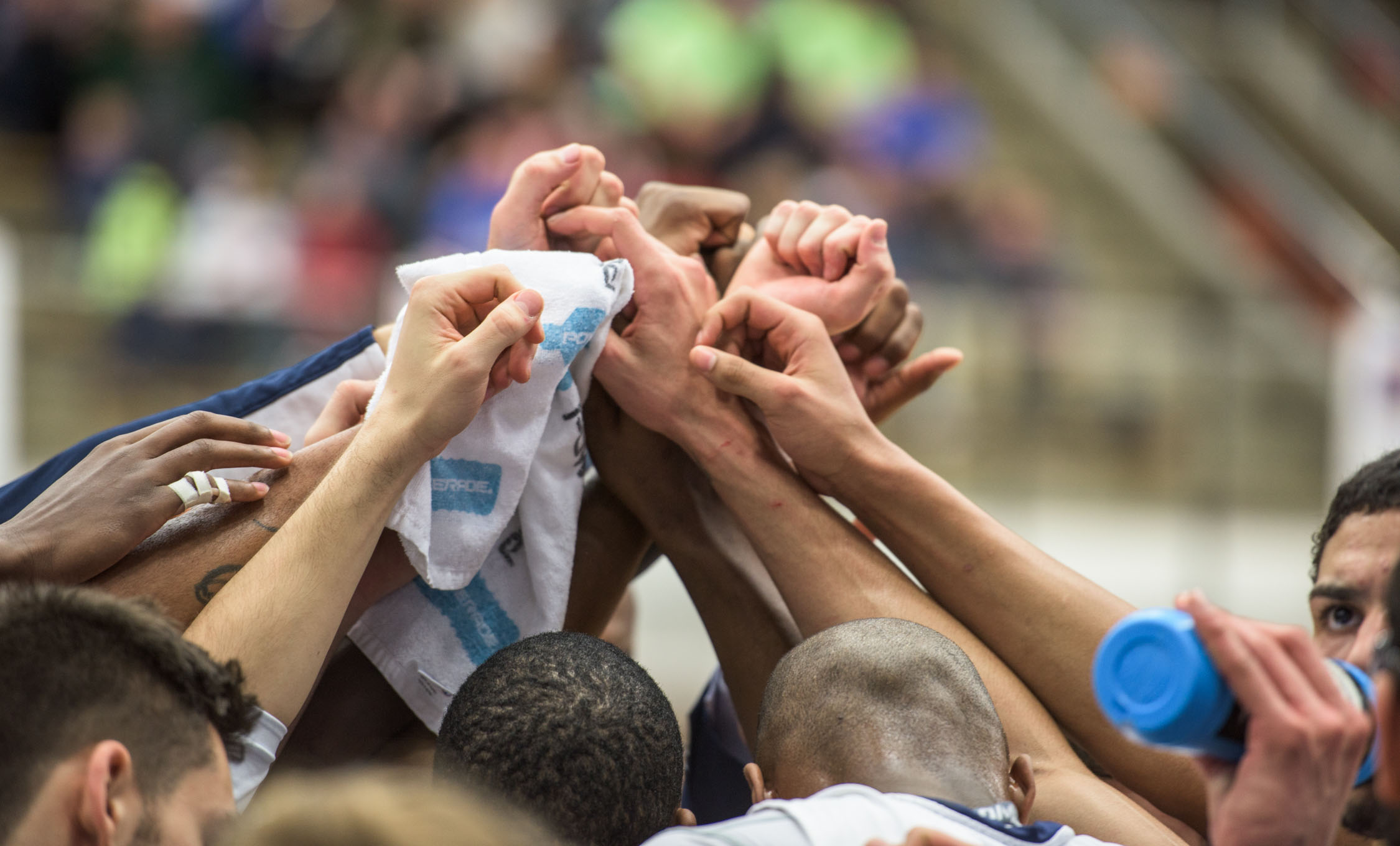 What led you to Southern?
KL: I was at Molloy College the last couple of years — and your intention is never to leave before you achieve the goals you've set for a particular institution. But this opportunity came up, and it was easy. I was supported by everyone at Molloy, which was great. Like I said, Southern is home to me and it's always been that way. I'm looking forward to the future . . . looking forward to being here for a very long time.
SB: For me, it's Southern's winning tradition — though it's a double-edged sword. On one hand, you might want to go someplace less successful, because then you know you'll look good. [laughing] But, look at what Coach Donnelly did the last couple of years — 33 wins two years ago, 24 wins last year. The kids are here and the success is here to build on.
When did you first started playing basketball?
SB: I grew up watching the NBA games on NBC — watching Magic and Bird, and all those guys playing the Lakers. When I was a little kid, I played Biddy Basketball where they lower the hoop. Growing up, we had to go to the park and play on cement — and there were 30 kids waiting. If you lost, you waited three games to play again. So you learned how to win and lose. Because if you lost, you knew you had to wait another hour to play. Everyone was out there gunning for you, and you had to compete and win to stay on the court.
KL: I have two older brothers. So happily I didn't have a choice growing up. My older brothers were always out playing in the neighborhood or at the local park, trying to find a game. I actually started playing really young, because I wanted to do everything that my big brothers did — and my big brothers played basketball. My first organized opportunity was with the fifth grade CYL [Catholic Youth League]. I was only in fourth grade, but I must have hounded every volunteer CYL coach. They eventually let me play, so I was a fourth grader on the fifth grade team. We actually did really, really well. I had my first taste of winning very young.
SB: My family got me involved as well. My dad coached football – so I was hanging around Yale my whole life. He coached New Haven baseball and Hillhouse lacrosse. I remember growing up and going to Yale games. I remember going to watch the Giants and the Jets play at Yale Bowl. So it was watching sports — and picking up little things while watching.
KL: It was the same for me. My brother played college basketball. But even when they were both in high school, I would go to every single game. . . . They gave me the opportunity to play.
SB: My older brother played Little League baseball. I was six—too young to join—and I wanted to play so badly. My parents signed me up early, and I played shortstop. I was doing well. My brother's team was winning.
KL: You were the ringer.
SB: [laughing] A too young ringer. One day, I came home from practice. We got dropped off by the coach, and I came in crying. My mom tells me I said to her, 'They found out!' I got kicked out of the league for a year until I was old enough.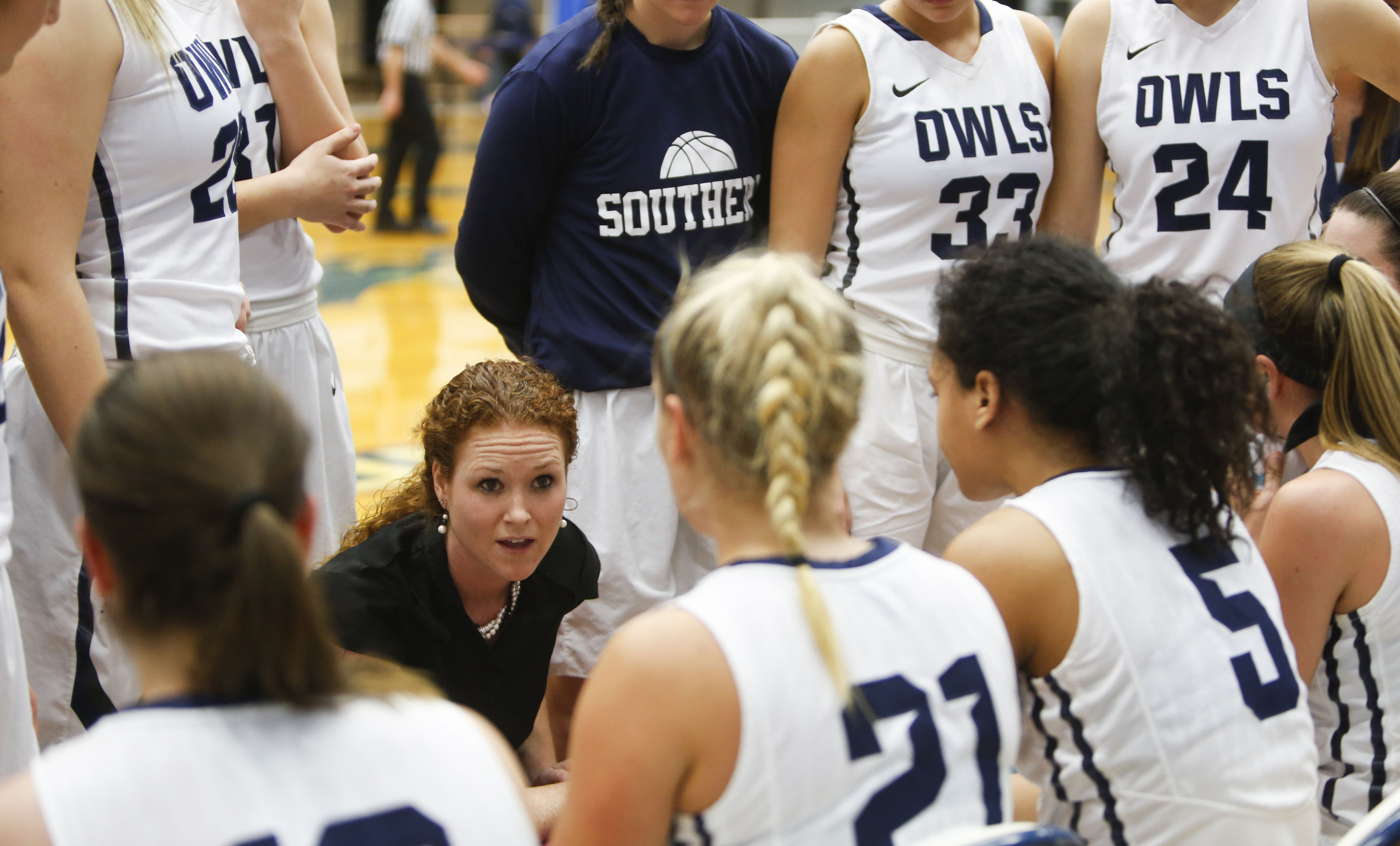 Do either of your players ask what it was like when you played?
KL: They want to know about our experience in 2007 — winning the national championship and what it takes to get there. Steph [assistant basketball coach Stephanie Hiriak, '10] played with me on the team, and she'll sometimes share stories about what we did and how we did it . . . How hard they have to work to get there. It's a storied history at Southern going back to AIAW [Association of Intercollegiate Athletics for Women]. They were final four for three years in a row. We always remind them of the legacy — and the tradition that we are trying to build here.
SB: The only time they asked me about it was during my interview. . . . They asked me about Michael [Jordan] and playing for Chicago.
 Since then no one has asked me about that. . . . I think they are trying to feel me out as a coach. . . . I don't want to make it about me. It's about me coaching them and making them better.
But if they ask you?
SB: But if they ask me? Sure, there is a lot to tap into.
What are some of the strengths of the current teams?
SB: I lost 60 points a game from last year's team . . . three and a half starters. I have two guys coming back. Mike Mallory was a sixth man who came off the bench, and Desmond Williams is coming back as well. They are very talented players. I've got to find the pieces to fit around them for us to be successful. We brought in five new guys this year, and I think we have some good players to fit those spots. Obviously losing two guys who averaged 18 points a game is going to be tough. But the new guys are going to get the opportunity. I hope they are excited about the challenge.
KL: I am going to second Scott. We certainly have some strong pieces of our puzzle. They've all been working really hard. They push themselves and that is all I can ask for. Do we have the opportunity to win this year? Yes. If we keep our focus and stay together as a team. We have a senior class that has talent — and we are looking to them to help lead us. We know they want to win a championship — and that takes a lot. But if last practice was any indication, we will be in good shape for the season.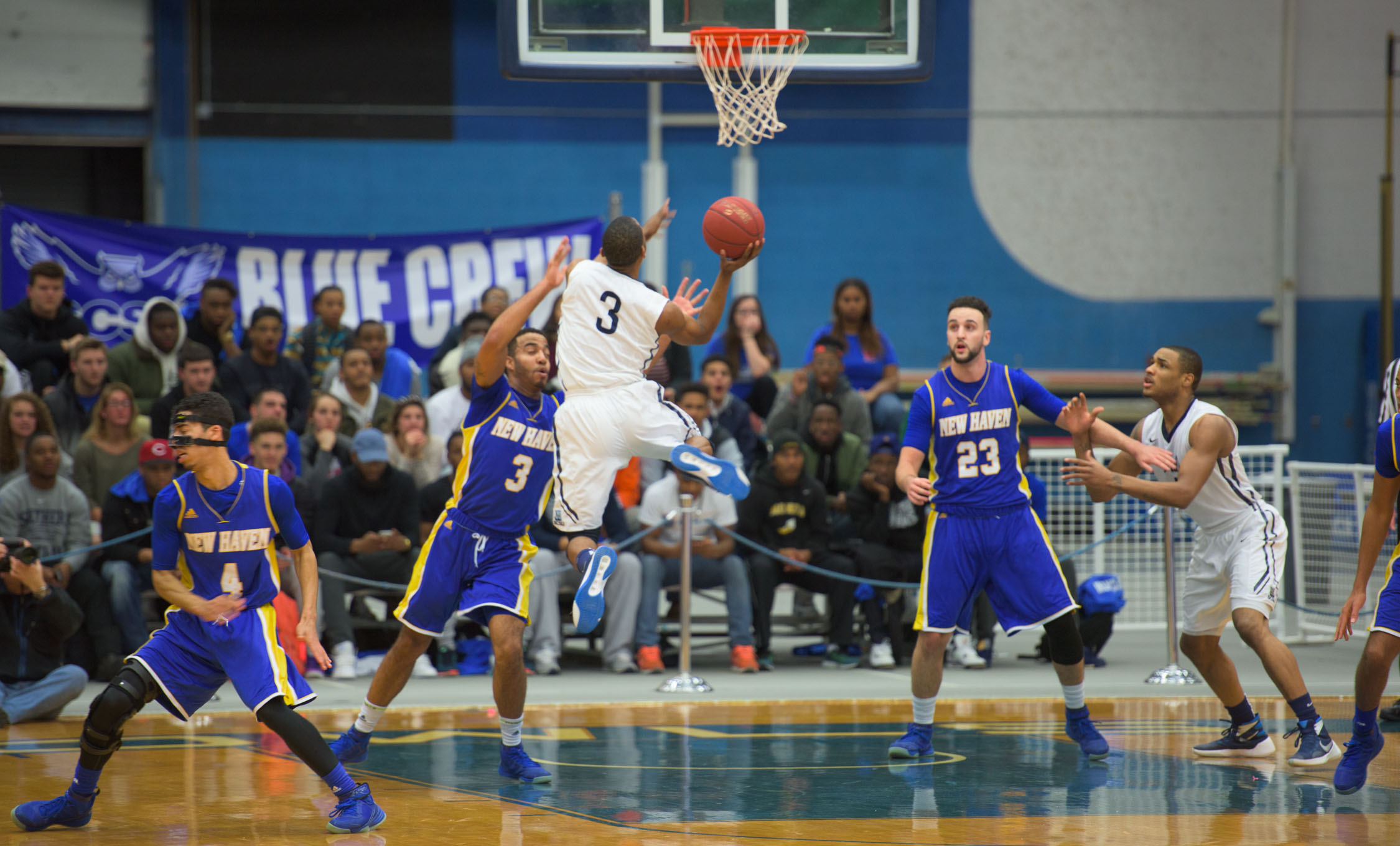 When did you realize you wanted to coach?
KL: Life without basketball would be . . . [shaking her head] interesting. I don't know what I would do. Coach Joe Frager at Fairfield University gave me my first opportunity. I went home for the summer after graduating, and he called and said, "There's a director of operations opening, would you be interested?" To coach basketball? With Coach Frager? Are you kidding me? Of course, I went. I learned so much from him. I caught the coaching bug and moved up the ladder from there.
SB: When you are close to being done playing, you start to think about your next step. . . . I knew I wanted to stay involved with basketball, and I love coaching for several reasons. Today's youth need guidance. They need mentors, especially young black males. . . . [There] are a lot of temptations out there . . . or they might look at the wrong things as signs of success. . . . The lure of easy money. But it's not the right way. There are ways to become successful, and getting an education is number one for most of these guys. Being an athlete helps make that possible. . . . and it builds morals — dedication, an understanding of the importance of hard work. It carries over into every part of life.
After coaching nine years as an assistant, you see things that you might do differently . . . but you also learn from every coach you had. You want to use what you learned over time . . . to do what you think is best for your own team.
How do you want your players to think of you?
KL: I will go back to my experience here with Coach Frager. I consider him a great friend . . . and he is a great family friend, too. And he was tough as nails. He would set his expectations high, because he knew we could get there. But you also knew he wanted the best for you. There is that amazing balance — of being TOUGH but letting your players understand that you'll always be there for them . . . that you will do anything that you can for them — on and off the court. It is something that everyone strives for. But Coach Frager is the master at it. It's been 11 years . . . He is still a great friend, and he was one of the best coaches I ever had. I hope that when my players graduate I have the same relationship with them.
SB: Like Kate was saying, you have to be a psychologist in this day and age to be a coach. You have to know when to put the hammer down. But also know when to pick them up.
Is that what is most challenging?
SB: I think so.
KL: At the college level, you have a lot of different personalities . . . people from different walks of life. They all grew up differently. They all were the best on their high school basketball teams. . . . You have all these different puzzle pieces. You have to make them fit, because in the end, when you're playing, it's about the team. It is not about me. It's not about Scott. It's not about each individual player. . . . It's a delicate balance we all hope to achieve. Sometimes you reach them, sometimes you don't.
SB: Some kids fold . . . bow out.
KL: It's not easy. But that's what makes it fun for us, too. . . . Because everyone is different. Everyone learns differently . . . reacts differently. As coaches we have to understand each of our players.
I expect that you want it to be somewhat heartbreaking to lose.
KL: Yes.
SB: You play only 28—30 games [a season]. In AAU Basketball they play 30 in one month, so they get used to whatever happens. Sometimes, you have to break that habit.
What is most rewarding?
KL: For me, it's that 'ah ha' moment, when you reach them. They are working so hard . . . and working so hard . . . and they finally get it. They are feeling and achieving the success they have been striving for. . . . Because again, it is not about us; it is about their experience. They only have four years as college athletes — and I want them to have the same type of experience at Southern that I did. Of course, with that comes bringing Southern back to national prominence and a national championship.
SB: I feel the same way. You want to have that impact. . . . You want them to gel as a team — and if they do and if you have the talent, you are going to win. . . . and that makes them happy. That makes everyone happy. It's the best moment . . . . that and seeing them at graduation. [laughing] Especially if they come up and hug you after.
Can you talk a bit about your future goals?
KL: I want to put Southern on that stage. So one of my long-term goals would be to bring back one of these [points up to the national championship trophy] — and to make sure that our players graduate, and that I give them the tools needed to be successful.
SB: I don't have goals for myself. I just have them for my team and that's to win every year. 1. Win your regular season championship. 2. Win your conference championship. 3. Go as far as you can in the NCAA tournament. . . . Everybody is going to be nervous. But as long as your team is the most prepared and set to battle, that's all you can do. Prepare them the best that you can.
You obviously have your assistant coaches who you work closely with. But in the future, will you sit down and talk with each other about strategy?
KL: Scott has had different experiences . . . different coaches who he has worked for. I'm looking forward to picking his brain.
SB: We haven't had time to talk about anything really. But I can definitely see that. I asked her to have a cup of coffee . . . but she said, 'No. I'm too big time for that.'
KL: That's exactly what I said to him. [laughing] Too big time. I'll get back to you.