It was a simple suggestion that grabbed the attention of Modern Plastics President Bing Carbone: If he hired someone for just six hours a week to update social media accounts, brand recognition would rise and marketing costs would drop.
That nugget of advice – backed by solid market research – came not from a high-priced consultant, but from a group of five business-minded students at Southern Connecticut State University.
The hiring recommendation was part of a larger social media campaign to help the Shelton-based plastics distributor increase profits and boost sales of two older products, Plexiglas acrylic and COVESTRO MAKROLON® Polycarbonate. The proposal netted the students a $1,000 prize from the company.
"Wow, I'm blown away," said Carbone after listening to the students' pitch at the School of Business during the week of final exams. "I've been to other presentations and have been thoroughly disappointed. Here, I can't say enough."
The presentation was the culmination of a semester-long project aimed at giving students a real-life experience in the business world, says Robert Forbus, associate professor of marketing and assistant to the dean of the School of Business. The project was part of a marketing class he taught during the fall semester.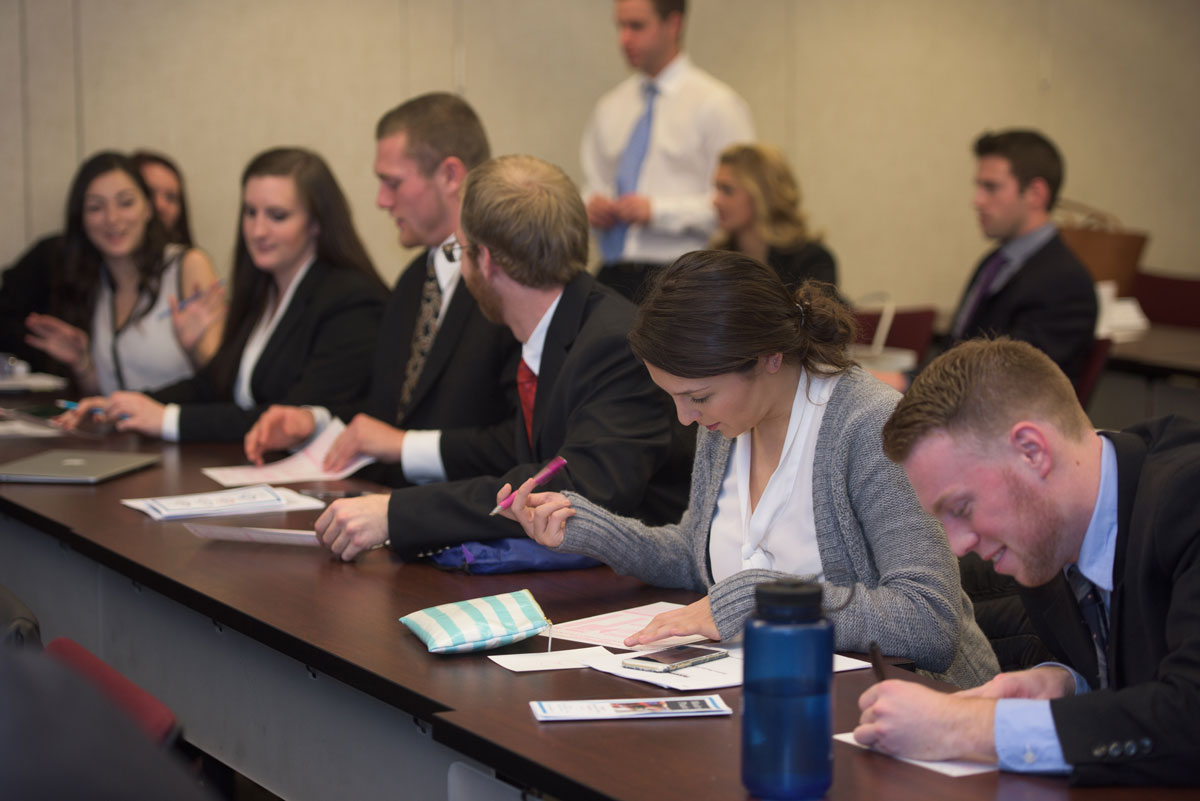 Forbus divided the class into six teams, asking each to research ways Modern Plastics could tap back into the Plexiglas and polycarbonate market. The company shifted its focus away from those products over the years, favoring the larger profit margins of high-end engineering and medical grade plastics, but other companies have found them profitable. Forbus then gave the teams 10 minutes each to pitch their ideas.
"Ideally, what they'll leave this class with is a new skill that's very much in demand in the workplace," Forbus says. "Plus, they'll have a deliverable – this plan – that they can actually show to a hiring manager."
The winning team suggested numerous ways the company could increase sales by stepping up its online presence – using blogs, targeted ads, discounts and promotions and more frequent and engaging Facebook posts.
Carbone said just as he had hoped, the students approached the problem with fresh ideas and a youthful perspective.
While he intends to use some recommendations from each team's presentation, he said the winners stood out by offering something he could implement immediately. Carbone said he's thinking about offering the new social media position to a Southern student as an internship.
"I thought they hit it right on the nose with things I ought to be doing," Carbone said. "I feel that I could implement their ideas tomorrow."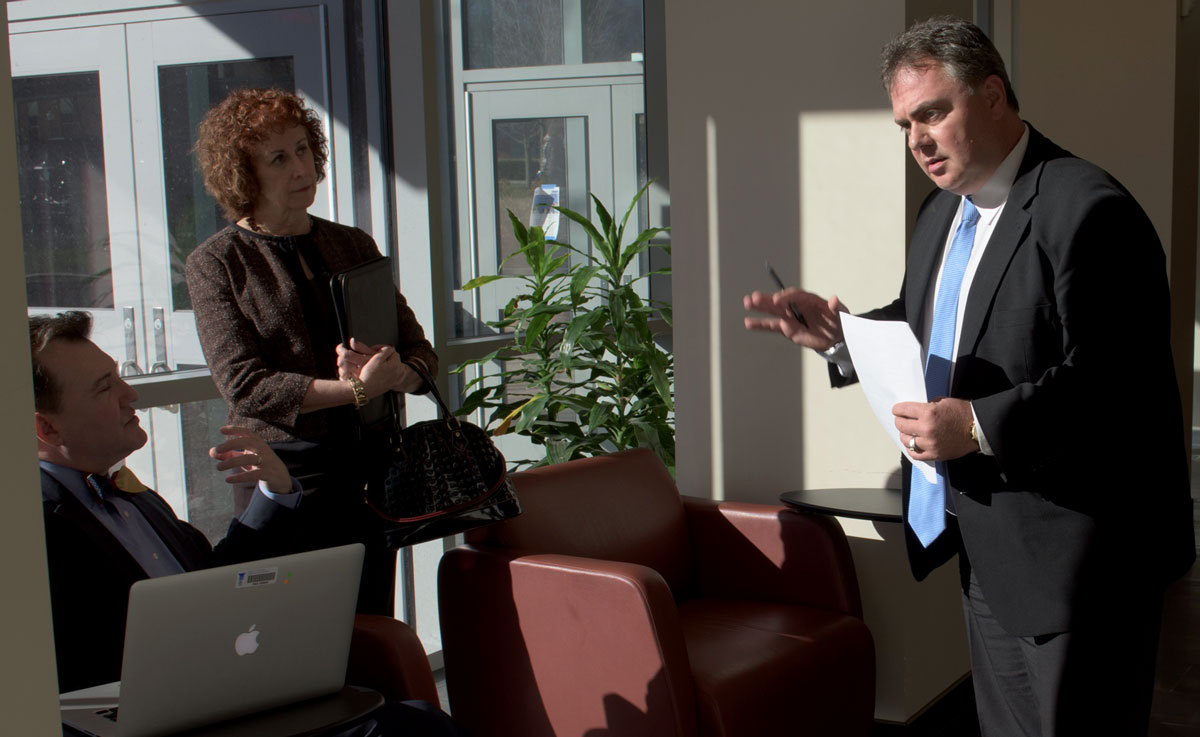 The university-business partnership began after Carbone approached Judite Vamvakides, SCSU director of annual and leadership giving. Carbone's two daughters attend Southern, and he said he wanted to give something back.
Vamvakides arranged for Forbus and Provost and Vice President for Academic Affairs Ellen Durnin to tour the plastics company, and during their conversations, the contest was born.
Members of the winning group said the experience was nerve-wracking, especially since they had to start more than three weeks before the deadline after being told their first plan wouldn't work.
"We initially wanted to do something with 3-D printing, but they didn't have the manufacturing ability, so we had to start from scratch," said senior Charlie Dunn.
Junior Chanelle Clarke said the presentation helped her overcome her fear of public speaking. "I was really shy and nervous about the whole process, but my teammates really encouraged me to go out there and kill it," she said.
Senior Brielle Grestini said the most valuable lesson was learning how to work together as a team. Other winning team members were seniors Ashley Tomanio and Melanie Sivo.
Durnin said the students' role in the project should give them an edge in job interviews, and she commended Forbus and Carbone for providing the opportunity. "This is a real focus of what we do in this school," Durnin said. "We want students to feel as if when they leave here, they have the skill set they need to succeed."