Sunday was our last full day in Greece. After an early breakfast at our hotel we boarded our motor coaches for the two-and-a-half hour ride to Delphi. On the way we passed through the small ski resort town of Arachova, where our bus somehow managed to navigate the narrow, winding streets.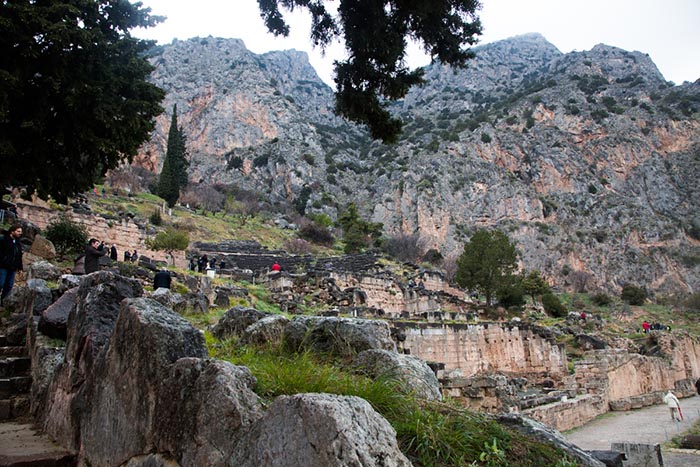 Delphi is home to the most important religious site of the ancient Greek world. Thousands of Greeks came to Delphi to consult the oracle, who delivered the words of Apollo by inhaling vapors, slipping into a trance, and uttering her message to a priest. The priest would then pass these words onto the visitor.
Above: The theater at Delphi, where up to five thousand spectators enjoyed plays, poetry readings, and musical events.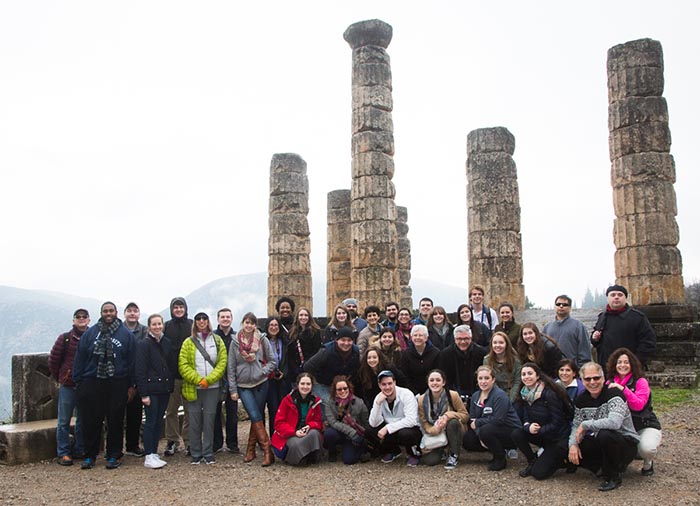 Above: SCSU students and chaperones in Delphi.
Below: SCSU Honors Colleges students with President Papazian (left), and Terese Gemme (right) in Delphi.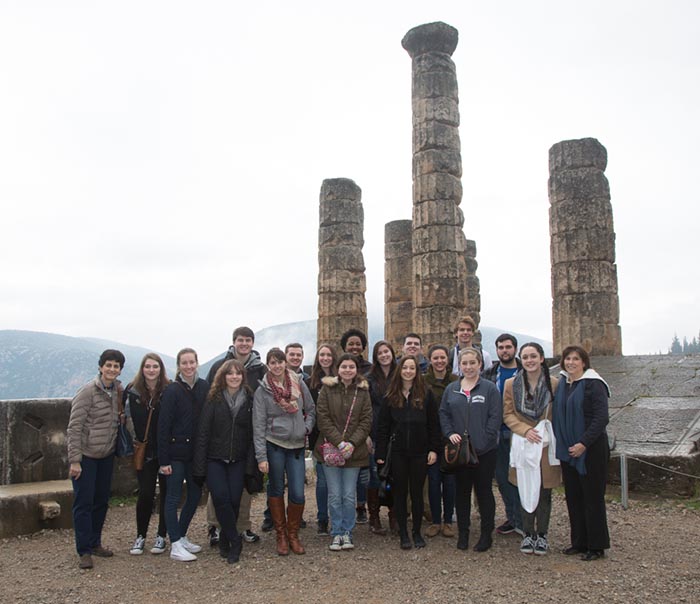 Below: SCSU students in Delphi.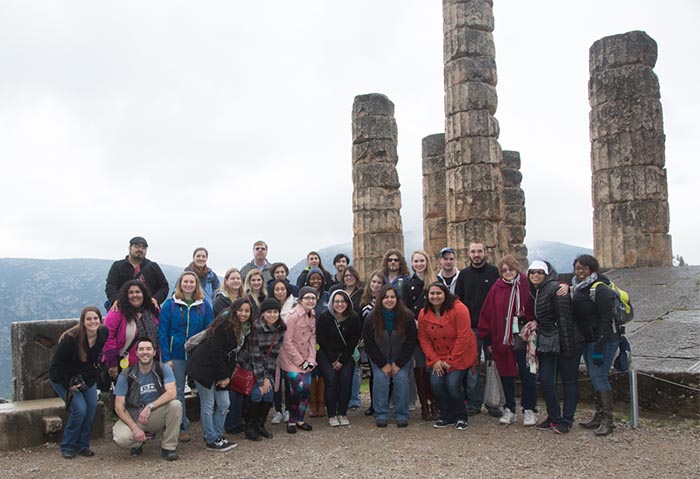 After touring the site we visited the adjacent Archaeological Museum of Delphi. The museum's extensive artifacts were unearthed during excavations at the Delphi oracle and vicinity.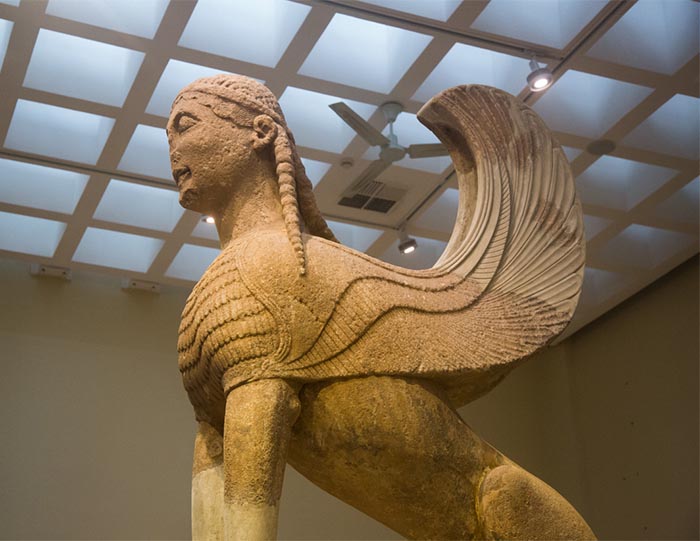 Above: The Large Sphinx of Naxos at the Delphi Museum.
Below: The Charioteer of Delphi at the Delphi Museum.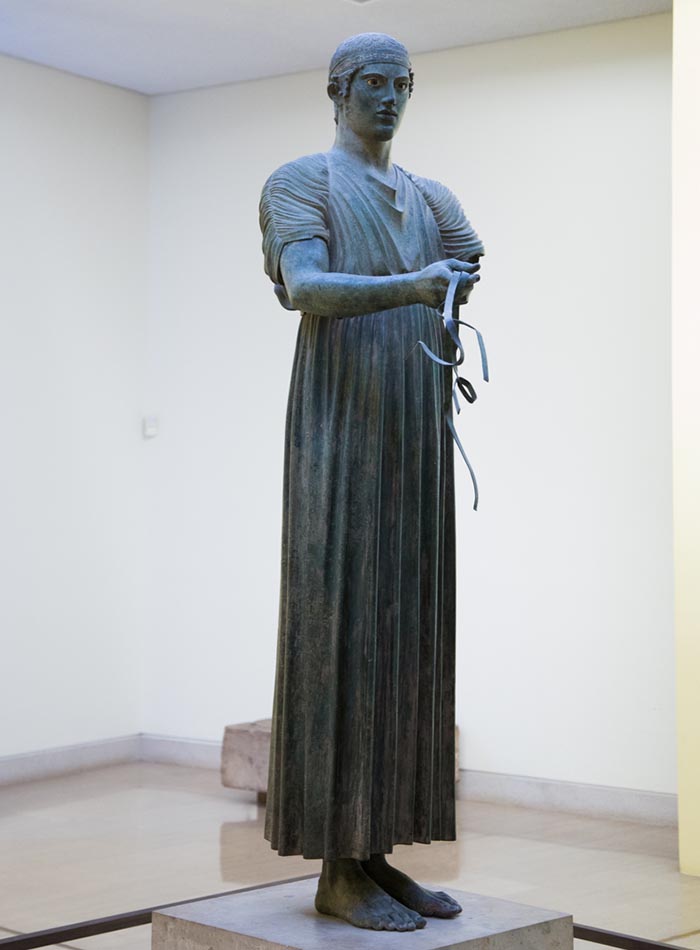 A steady rain began just before we left the site for lunch. The day ended with a final dinner in the Plaka district. We grabbed just a few hours of sleep before leaving for our very early flight back home.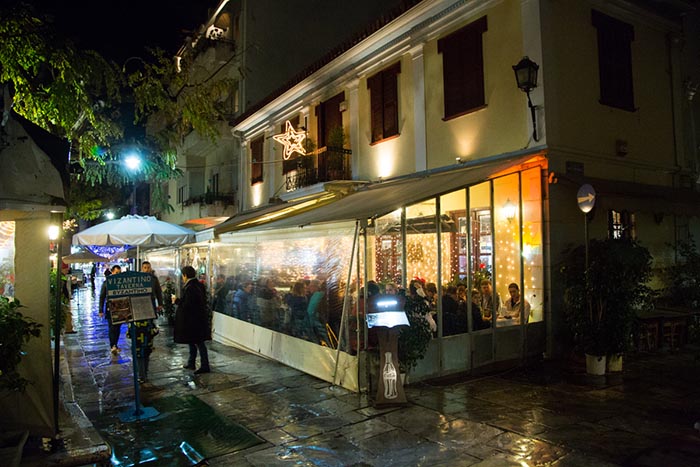 At our final dinner in the Plaka shopping district. Antio from Athens!