Over 230 high school students from 21 local schools descended upon Southern Connecticut State University on Thursday, March 16, 2023, to participate in a Mathematical Puzzle Program (MaPP) Challenge. The MaPP challenge is a puzzle hunt (a combination of a scavenger hunt and escape room) based on contemporary mathematical research topics. The challenge exposes students to the conceptual ideas of upper-level college math courses to beat the game.
"In our culture, people have the perception that math is boring. It's solving problems while sitting at your desk," said Braxton Carrigan, professor of mathematics. "With this program, we hope to change that perception and show students that math can be fun and engaging." 
The MaPP challenge had students engaged both mentally and physically as they raced across Southern's quad to solve puzzles and move on to the next task.
"The group is very excited to be here today, and they have been looking forward to participating in this challenge. What I enjoy about it is that it helps them work together as a team and helps them to build camaraderie," said Dr. Natalya Romanova, chair of mathematics at Sacred Heart Academy and lecturer at Southern Connecticut State University.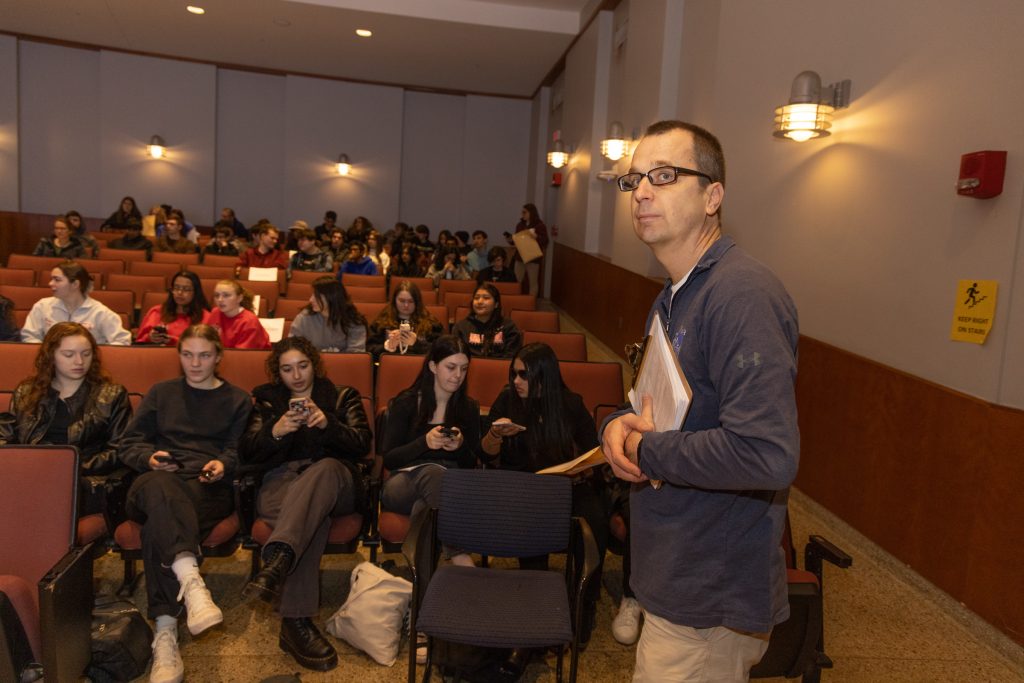 "Another benefit of the program is that it exposes students to being on a college campus in a fun setting," Romanova added.
The event also brought some Southern alumni back to campus, including Lora Puhl, '05, who brought the Stratford High School Math Team to the event. 
"I had such a great experience at Southern, so coming back and seeing how much the campus has been built up is always fun," said Puhl.
When asked about how she hopes this event will resonate with students back at Stratford High, Puhl said, "I like how this event makes them think outside the box to solve the problems. It's not just straightforward formulas; activities like this will help them in other classes and in the real world." 
The winner of the MaPP challenge received a t-shirt with the words "MaPP Champion" spelled across the back. 
The MaPP Challenge started at Southern in 2016 with five teams from four schools totaling 33 students. This slowly grew to 16 teams totaling 114 students in 2019. After a brief hiatus due to COVID, the event returned in 2022, serving 17 teams and 117 students. This is an annual event that the Mathematics Department hopes to continue to expand upon. 
For more information on Southern's Mathematics Department, click here.