When Mia Torruellas, '25, first walked into her classroom at the Barnard Environmental Science & Technology School (B.E.S.T), she was greeted with open arms.
"Between the excitement and laughs, I was convinced I'd have an attachment to this job," said Torruellas. She's since been proven right.
"The classroom has become my safe space and an area to truly be myself."
Torruellas, a sophomore double majoring in elementary education and earth science, is a Corps Member with Jumpstart, an early childhood education organization that works with local New Haven preschoolers to ensure that they enter kindergarten prepared to succeed.
In 2012, Southern became just the second higher education partner in Connecticut to join the program. Ten years later, there are 72 partner colleges and universities that participate with Jumpstart to provide hands-on support and a high-quality curriculum to enhance children's learning at no cost to preschool partners. Four Jumpstart sites are located in Connecticut, including Southern, Eastern, Central, and UCONN.
Jumpstart is one of many national service opportunities through AmeriCorps, an independent agency that engages more than five million Americans to tackle the country's most pressing challenges.
Although it is housed in the College of Education, students in any academic major can apply to work in Jumpstart. Once chosen, Corps Members are trained by a Jumpstart site manager and assigned to serve in local preschools, including schools in New Haven and West Haven.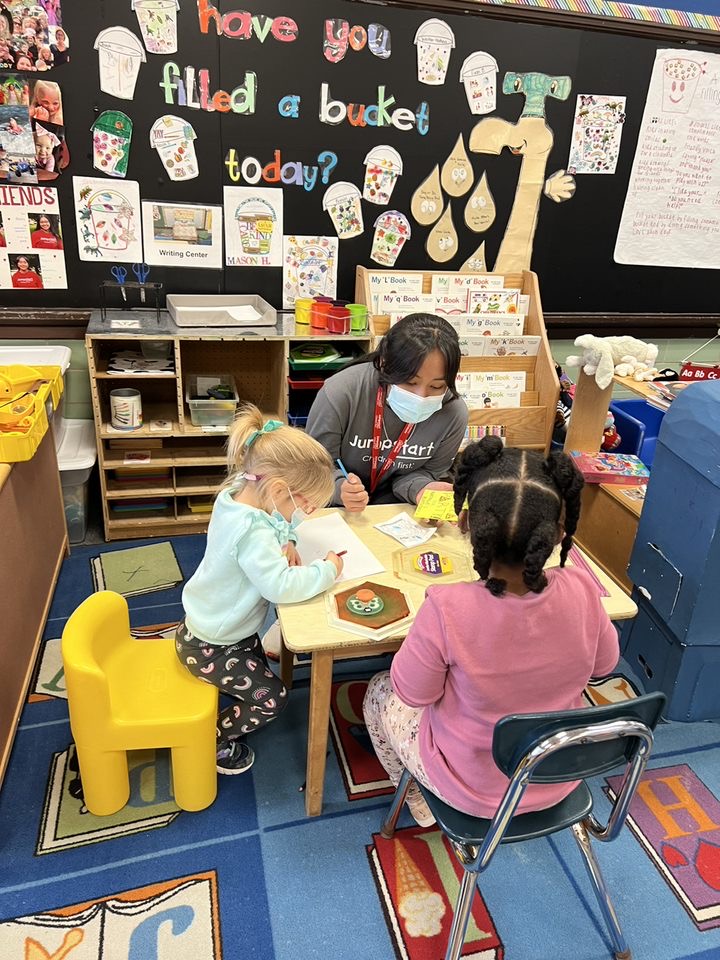 The commitment is 300 hours from September to May, with approximately 12-15 hours of work per week helping teachers execute language, literacy, and social-emotional programming.
One of Jumpstart's main priorities is to instill good reading habits at young ages, especially in light of dwindling reading proficiencies across the country. According to the National Assessment of Educational Progress, the number of 9- to 13-year-olds who read for fun on a daily basis has dropped significantly to its lowest levels since the mid-1980s.
"Reading quality stories can provide children with validation, and a voice," said Denise Roman, a preschool teacher at East Rock Community & Cultural Studies Magnet School. "A love of reading means you desire to read more and that simple task provides an opportunity for students to become better readers, speakers, spellers, writers, and listeners."
Jumpstart serves only in low-income/underserved areas, ensuring that children who are systemically faced with challenges due to their race, ethnicity, and/or socioeconomic status receive the necessary support to enter kindergarten with the skills needed to succeed, just as their more affluent peers do.
Roman, who works alongside Jumpstart students in the classroom, said the inclusion of college students and volunteers is a vital aspect of this program.
"Every week, my learners explore an exciting new book with the Jumpstart team and are exposed to new vocabulary," said Roman. "Listening to my students share their experiences with Southern students is its own reward."
As of 2022, Southern's Jumpstart program comprises 37 students from a wide array of backgrounds and disciplines with one common goal — helping to support preschool teachers and the social and emotional well-being of their students. About 75 percent of undergraduate and graduate students are education majors, while others are nursing, psychology, and social work majors.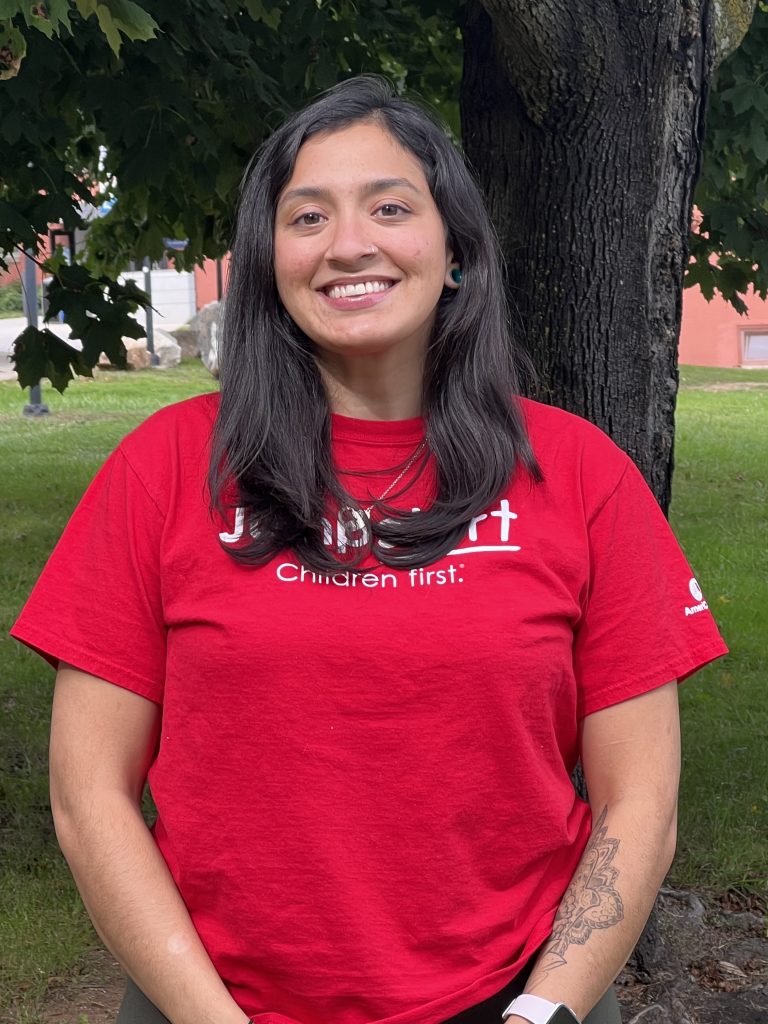 According to Southern's site manager, Blake Brandes, 455 Southern students have served 1,263 children through the program over the years.
"I initially thought Jumpstart was just going to be something that I could put on my resume," says Reign Bowman, a freshman special education major. "I quickly realized that it was much more. Jumpstart has given me the resources to become a good teacher."
Rachel Peyser couldn't agree more. A junior special and elementary education major, Peyser credits Jumpstart with opening her eyes to the severe learning gap in kindergarten readiness. Now in her fourth semester, Peyser serves as one of seven Jumpstart team leaders.
"It is a fact that children who have less robust early childhood education are further behind in learning and development than children who do have access to high-quality early education," said Peyser.
"As a College of Education student, this experience has been invaluable for me."
To learn more about the Jumpstart program, click here.