A group of students and faculty from the College of Health and Human Services are spending two weeks in Cusco, Peru for a service-learning experience.
Students in the School of Nursing and the Department of Communication Disorders are participating in experiential learning in areas such as global health, providing care to underserved populations, and learning about differing healthcare systems within the United States and abroad.
Check back frequently for updates from university photographer Isabel Chenoweth.
———————-
Students spent the first several days exploring Peru's Sacred Valley, enjoying lunch in Urubamba, and several visits to historic landmarks such as pre-Hispanic villages, Ollantaytambo, and Machu Picchu.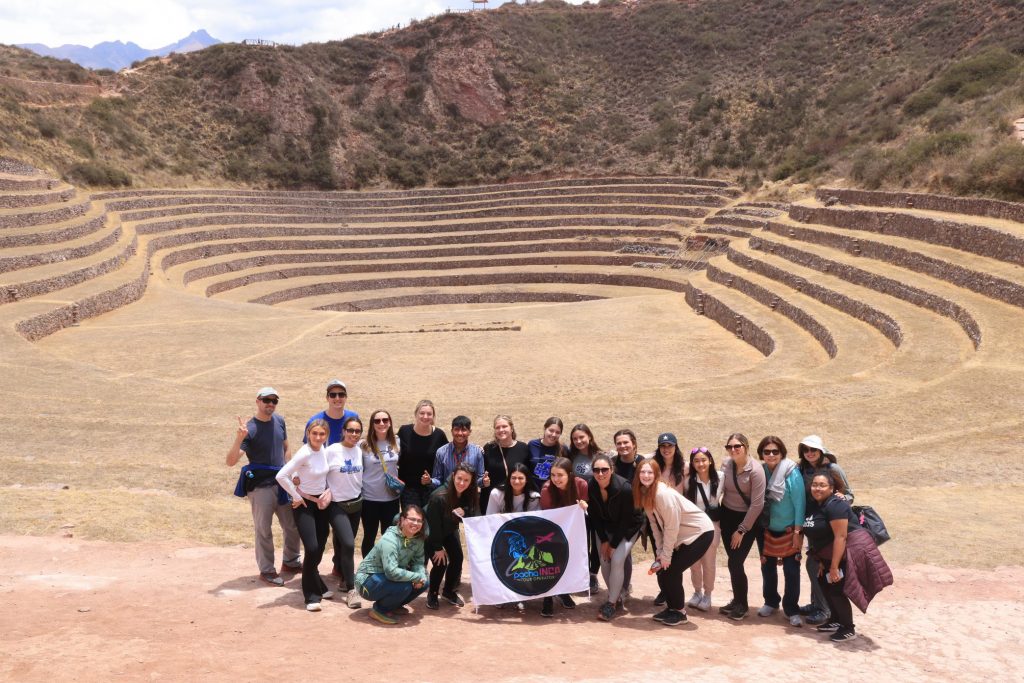 This week, our Health and Human Services students have been busy serving the people of Cusco, Peru, expanding their own worldview along the way.
"It's amazing to see how much of an impact we have made in the short time we've been here in Peru. I will definitely take back tons of memories and knowledge with me that I will carry through my future nursing career." – Chris Delda, '23